The euro shuttle is does its job beautifully and sooner than expected I am crunching up the gravel visiting Paul De Grande at his schloss. The Kasteel van Snellegem is in the village of the same name but is accessed from Jabbeke, which is just over an hour from Calais. After a few visits the alien nature of these names wears off and it all becomes perfectly normal. Just off the motorway and conveniently located for the citizens of Snellegem is the Ardappelautomat - or in English, the automated potato dispenser. This one trumpets being, thank goodness, a 24 hour one. Such comforts are apparently available all over Belgium, just to deal with those last-minute potato crises that we can all suffer from. Paul De Grande is a hardened veteran in the business of antique dealing and one of the very few survivors from the days when I was starting out. He has a warehouse and a castle, every room heaving with stock - so crowded are they that you have to manoeuvre carefully around in order to avoid causing a catastrophe. He is white-haired, twinkly-eyed and very charming. He has a young wife and a 10 year old son who potters around complaining about his homework. Whenever I go with my assistant Francesca, Paul is particularly lively. Today, on my own, he is a little less enthusiastic. We sit and drink coffee at the Willy Rizzo table he bought from Willy himself back in 1972. We eat delicious chocolate ginger cakes and I wolf them down conscious that this is both my breakfast and my lunch. He is impressed and amused that I consume all that is put before me. He asks fondly after Francesca. I make a small purchase, squeeze them into the Saab and on I go.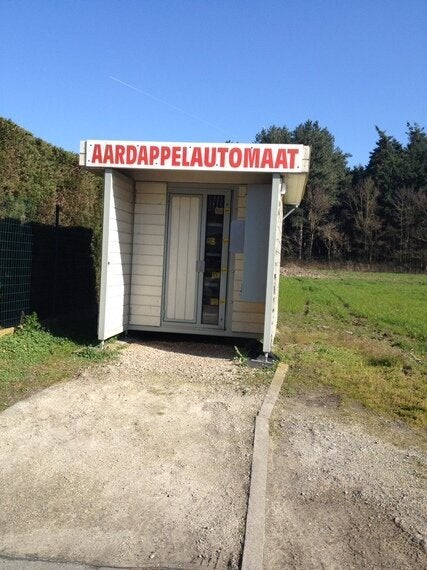 Just outside Brussels is Joost Dusol. He is middle-aged, has a sober, slightly mournful demeanour, and unlike most country dealers his dress is neither deliberately casual nor smart. He is, I imagine, the very epitome of a proper Belgian trader, with a fine house by the austere church at the centre of Haaltert. We walk through his parade of sober white rooms but sadly I do not find any temptations this time. We have done lots of business over the years. He is always straightforward and honest, though he is quite dry.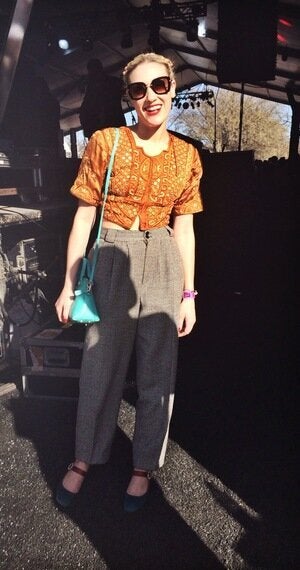 From Joost I drive on to Maastricht, check in to my hotel and then on to Cafe Sjiek. To those of you who keep an eye on this blog cafe Sjiek will not be new. It is my home from home when at TEFAF and if I miss a night it would need to be for a good reason. The staff are very friendly and they even send me a Christmas card. This is really a bar that serves food, but you can get coffee etc during the day. It has two rooms, the first is a bar with five tables and stools, the second has a massive oval marble drinking table at which you perch, drink and consume. Around that are three large sharing tables at one end of which you often find yourself eating. Conversations with neighbours are inevitable and any given evening can turn into a very convivial party. In the old days when I was at Mallett we would all dine with separate friends and clients and without planning would end the evening drinking the devilish local eau de vies, which Andreas or Max (our two favourite staff members) would over-fill our glasses with; or we would order a bottle of Harmonium, the Nero d'Avola which has been my boon companion for many a Maastricht. One of the Mallett men likes to conclude the evening with a dozen oysters as a type of digestif. At 2 o'clock in the morning they seem as happy as at 9 at night to wheel out another battered tray of ice enriched with the bright and flavoursome Zeeland treasures that we all love.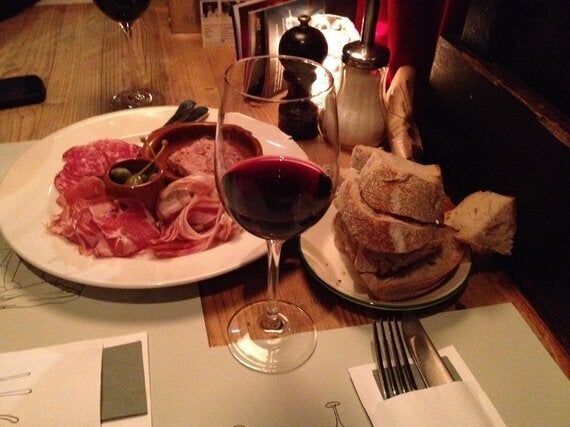 In Brussels on Tuesday we were allowed early access to the Eurantica fair; this is a general fair that bizarrely has decided to have its grand opening on the preview day of TEFAF. Last year Amir Mohteshemi and I braved ice and snow to get to view. This year we once again took the trip together but this time the sun was shining and we had the addition of Amir's brother Mo. They are as hard-working and enthusiastic a pair of dealers as you will ever meet. They cover the miles and buy with tremendous discipline the finest Indian, Islamic and Chinese pieces. Unlike me, they are sanguine about driving or flying long distances fruitlessly, because they know that the right thing will eventually present itself.
We all enter TEFAF after vetting on Wednesday. Everyone rushes to their stands concerned that they might have lost a treasured item of stock to the vetters. The process of analysing the stock is comparable to Masterpiece: both fairs require that everything on show is subjected to close scrutiny by a posse of independent academics, restorers and dealers. The difference is that at Masterpiece the dealers are allowed to remain in the hall, allowing for a swifter appeal process and a generally more collegiate approach. Here in Maastricht the dealers have to leave the hall for a day and a half. To most, even the most careful and scholarly, the process is very stressful. Needless to say there is some heartache and intellectual battles take place to reverse decisions that are perceived as incorrect. By the end of the day everything is reordered and resolved and the trade go to bed to prepare for the marathon that is the preview day at TEFAF.
It is hard to précis or even fully describe the preview day. By 9pm, when with a 'bing bong' straight out of a railway station announces the day's end, over 10,000 people have gazed, drunk, eaten, discussed, kissed, stumbled, broken, laughed, cried, bought and sold their way through an epic of heaving crowds. The poor staff balance massive trays high in the air as they race to their dedicated stations trying to avoid the greedy fingers that throng around the food and drink. The picture here is not one of vultures, which are slow lazy scavengers, but rather of a bleeding body consumed by sharks or a cow stumbling blindly into a stream seething with piranhas. The crowds bustle around the black trolleys of food and little white plates become a blur as their contents are guzzled fast, so as not to not waste the opportunity of getting more. The day does have a flow - with a slowish start, a frenetic middle and a calm-ish last hour. But the main aisles are full, full, full of people to the extent that at times it is hard to walk along and it must be even harder to do business.
On Friday we were invited, by a Masterpiece prodigal son, Vanderven, to their annual dinner at the private club 'Groote Societeit" at the corner of the Vrijtof in central Maastricht. Floris and his wife Nynke are great hosts in the Dutch tradition. There is great solemnity, formality and a splash of academe. Tables are richly laid out and we have every treat and luxury. The Vanderven clients are very well looked after. What makes this event such a Dutch affair is that it is all done without pomposity or any self importance. Everyone is encouraged to have fun and Floris greets us with jokes and a relaxed good humour. I am delighted to have Vanderven back at Masterpiece.
We finish the evening with a flourish at Cafe Sjiek, naturally. As the first days pass I am sad that I am not in residence for the full 10. The difficulty is deciding whether I will miss Cafe Sjiek or the fair more!
Images supplied by Thomas Woodham Smith