Monday morning at TEFAF brings a different mood; the preview day, Friday and the 1st weekend are widely considered the make or break days. If you have not done business by the close of the fair on Sunday, you are seriously gloomy. Many a dealer has dragged himself to his stand sale-less for 9 days and sold several pieces on the last day. So it is not hopeless, it is just a different character or tone. The clients with a serious intention of buying still come through but the museums and the hard core professionals have gone. As the day begins, there is still a massive throng hovering by the ticket barrier eager to get in, but they are for the most part, day trippers, looking forward to their annual quick visit to Maastricht. It is on these days when people ask you if the items are for sale, or if the pieces are antique, or let you know about something they have at home, which is exactly like an item on your stand, with only a few minor variations - like theirs is plastic and yours is made of precious stones. The dealers are in a soft mood, for the most part. People who have been too frantic to talk, now sit down and drink coffee in a leisurely way with their friends, colleagues and visitors. I drink far too much coffee. There are little stop points all over the fair where small vintage-looking miniature vans dispense brilliantly-fashioned elegant coffees in paper cups. They take huge pride in wiggling the milk jug in such a way as to create a fern or some such pattern in the top of the milk. The fair is vast and to look at everything is an equally vast challenge. Even though I have been here for a few days of set up, and already four days of the show, I feel rushed in trying to get round everything in my remaining three.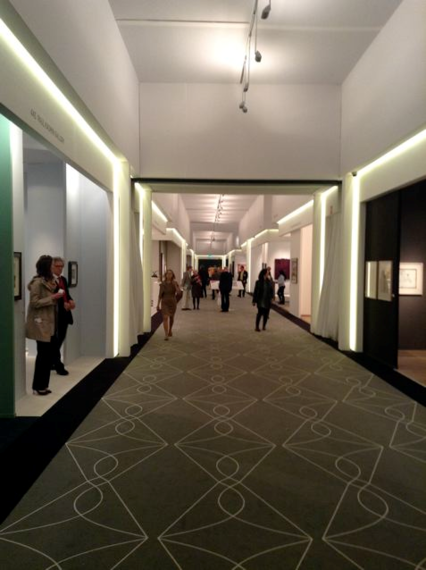 The show itself is only part of the point. None of the exhibiting dealers lives in Maastricht and therefore everyone comes from elsewhere. This lends the evenings a curiously festive air as 270 odd stands worth of traders fan out into the city, determined to eat and drink as energetically as they can. Men and women who would normally be home and tucked up in bed by 11.30 are out whooping it up until the small hours. The streets, though quiet, ring out with the enthusiastic shouts in a myriad of tongues. Of course, Cafe Sjiek is a key destination. But for the endurance party-goer there are nightclubs and late-night drinking holes where you could still be carousing when the fair opens again in the morning. There are a few mishaps, I heard of one foreigner who after drinking deeply of a particularly delicious eau de vie, decided to drive home. Not knowing the Byzantine one way and pedestrian-precinct-rich area, he drove into the square and was promptly arrested. But he got off with a caution and a stiff fine. The police in Holland are called the Politie and they are exceedingly polite! They do not have a problem with drink, merely traffic rule breaking. I managed to lose my telephone (yet again) in the supermarket and I went to the police to report the loss. They were charming but they were not interested in such a minor detail. I have never been dismissed with such elegance and a sense of being respected.
In Maastricht there is a dealer called Guus Roell. He has a large 19th century town house from whence he trades. He focuses on export and trade related to the Dutch East India Company. The house is elegantly arranged on three floors with objects of greatness and charm. During TEFAF he entertains every night. Parties of up to 30 people are fed and watered each evening. There is no menu, you just eat what you are given, though he does make an accommodation for vegetarians; less accommodating of the voguish gluten or nut allergies. It is great fun, you drink out of glasses which are copies of 17th century ones and you wander around the house before supper soaking up the house and its treasures by candlelight. When you sit down to dinner, you are introduced to your neighbours and thus begins a highly convivial evening during which you may not speak to your own guest hardly at all as you are swept up in a conversation at the other end of the table. Guus is grey haired, of modest height and has the rough hands of gardener, but he loves his objects and late at night he will pull out his latest beloved piece and talk you through its purchase, the hunt - the inspection - the capture/purchase and now though he loves it with a passion, he is eager to release it back into the wild. He caresses each item in a way that conveys his intensity, it can be almost erotic.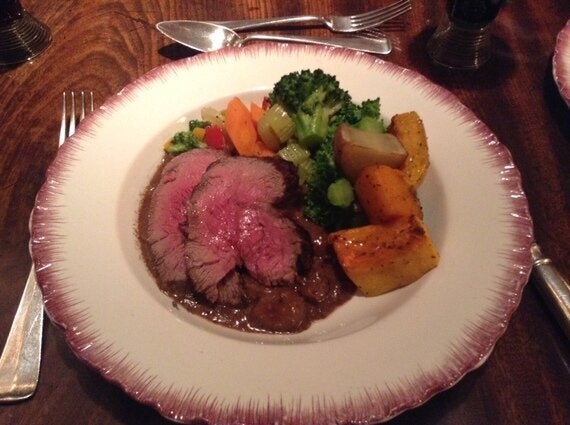 Wednesday bought the drive back to London, but the Saab took a detour to Brussels and we did a swift tour of the antique district around the Sablons and munched through some delicious fried fish from my favourite open air seafood restaurant the NordZee which is by St Catherine's. There is always a mad bustle around and you have to practically fight your way to the counter, then place your order swiftly and efficiently or the waiter will move on. They make wonderful miniature pieces of battered cod, tiny bacalao balls, grey shrimp croquettes, and calamari, but my personal favourite is what they call a crab burger. It is really a flattened crab cake with nothing but crab in it, it rests on rough bread with a thin layer of mayonnaise and rucola. It is quite simply perfect. Exiting Brussels via the nearby specialist mushroom dealer called Champigros, I sped to London laden with morels.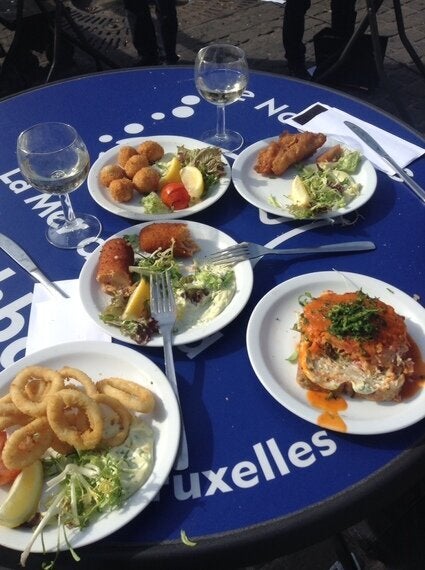 Thursday brought a visit to another fair. I had missed the opening, on Wednesday, of the BADA fair in Chelsea. This fair is a quintessentially British fair and it has a distinct aura of country weekends and weddings in marquees. But they get a very good crowd and the fair is incredibly easy and convenient to visit being slap bang in the middle of the Kings Road. As I walked round at about 6pm, many of the dealers were happy with business and all were complimentary about the serious quality of the opening day visitors. The fair was not crowded but there were a few people enthusiastically looking round. This fair is a stalwart of the London spring scene and it is the coun-terpoint to the LAPADA fair that takes place at the beginning of the Autumn.
Popular in the Community