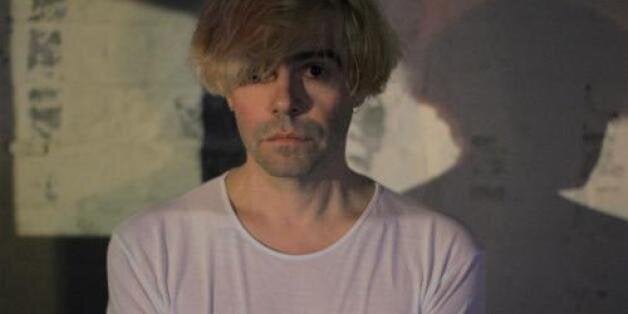 Timbuktu, the place name has always been used to suggest somewhere far away, hard to get to and, generally, not round here. It suggests travel and distance.
When a few people asked about a follow up to my first book, Telling Stories, I jokingly started to refer to Tim Book Two, the follow up. I thought it was certainly a medal hopeful in the pun Olympics but people took me a bit more at my word than I maybe would've liked.
It started to all get a bit more real - Faber and Faber even came in and said they'd publish it, so all I had to do was write it. Maybe the Timbuktu element was more in my conscious than my subconscious as it turned out to be a quest, and a kind of vinyl travelogue. The name came around two years ago and slowly the content hit the pages - by December it was completed. Tim Book Two made it onto the cover alongside the more descriptive, Vinyl Adventures from Istanbul To San Francisco.
I'm much more used to making albums than writing books, and after the secrecy and labour in a studio would come the excitement and mayhem of a tour.
I'd done a book tour for Telling Stories but for a book with 'Adventures' in the title, we wanted to move away from a traditional reading and questions and answers.
Tim Book Two is about record shops, vinyl and the joy of sharing your favourite albums with your favourite people - kind of like what happens every day but I wanted to ask some people that everyone might know. I texted Johnny Marr, pushed a note under the dressing room door of Iggy Pop, bumped into Neil Tennant in the street and sent smoke signals to David Lynch - the message was the same. I just wanted them to recommend one album - if they wanted to they could say why, and I'd then go and attempt to find it on vinyl.
Their recommendations were in and the adventure took me to dozens of record shops on The Charlatans tours of the US, the UK and Europe.
A book about records deserves a vinyl soundtrack but when the albums are by The Clash, Joy Division Willie Nelson and Paul Simon it's hard to know if permission will be granted - Paul Simon came back instantly with a yes, so You Can Call Me Al was the first song we had. News came in from The Clash's publisher that their songs weren't ever on compilations, then, rumour has it a certain Mr Jones called them and Rebel Waltz from Sandinista! was our second confirmation. It was almost as exciting as getting the recommendations in the first place.
We thought if we had records, we might as well have a record shop, so Vinyl Adventures was born - stocking all the albums from the book and much of the O Genesis back catalogue - records given to us along the way by guests and sew on patches, gig tickets and even a really expensive box set (Dinosaur Jr) that's over a hundred pounds and nobody ever buys it. All the record shop essentials - even Nick who played the part of record shop guy, was channelling the slightly grumpy, 'I know more about music than you' air that some, but not all vinyl retailers possess. Looking back, he didn't seem much different to the actual Nick we know so maybe he was born to do it, as Craig David might say.
A van was hired and packed with the shop - guests were called and RSVPs came back in from Gary Neville, Sharon Horgan, Stephen & Gillian from New Order and Chris & Cosey from Throbbing Gristle, hosts including Stuart Maconie, Shaun Keaveny and David Haslam were signed up and venues like Salford Lads Club, Jodrell Bank and Cecil Sharp House were booked, tickets put on sale with sold out signs at the ready.
We saw Kirk Whitehouse's broken vinyl artworks online and he made 5 of the covers of the albums and even gave the Abba Gold artwork to Chris Carter, who chose it and Born In The USA was given to Gary Neville who'd recommended it as his choice for Tim Book Two
We had the custom built turntable that Rega Research had made for us, featuring the cover artwork of Pete Fowler - we were a mobile art exhibition, record shop, book club and gathering of friends - as well as all that I DJ'd what (according to Twitter) is the toughest pub in Glasgow (one of my favourite DJ sets ever), we headed to two festivals, one event was moved outside into a beautiful courtyard as the weather was so hot.
From Norwich to Glasgow and back it was like a mobile self help group with vinyl addicts and it was so much more than a book tour. Best not joke about the next book being called One, Two, Another, should I?
Tim Burgess Presents...Tim Book Two: 'Vinyl Adventures from Istanbul to San Francisco' out now on Faber and Faber.
The accompanying compilation 'Vinyl Adventures from Istanbul to San Francisco' is out now on O Genesis Recordings.
http://www.songkick.com/artists/317045-tim-burgess