Don't just trash the dress - drown the dress!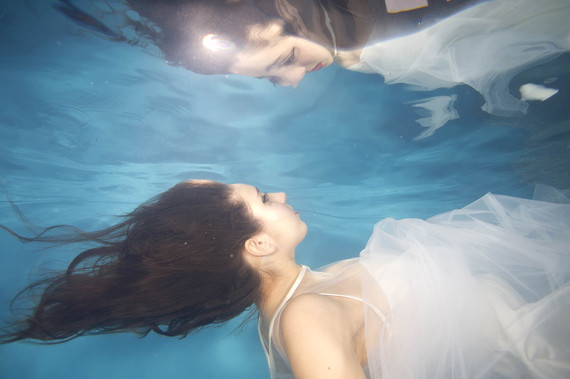 © Starfish Underwater Photography
In recent years, an increasing number of couples tying the knot have chosen to include one or more unusual elements in their wedding proceedings in their drive to be unique. The continuing popularity of vintage weddings, where everything - from the dress and the decorations, to the crockery and the transport - is inspired by the past, bears witness to this.
Another way to inject originality into a wedding is to opt for quirky wedding photography - for example, by hiring a photobooth where bride, groom and guests can play around with fun props and extras, such as brightly coloured wigs, oversized spectacles or a range of headgear.
Now there is a new way in which brides can choose to be creative about their wedding: underwater wedding photography.
© Starfish Underwater Photography
Underwater photographer Lucy Ray is the first specialist underwater wedding photographer for couples wanting something a little unusual and fun.
I recently collaborated with Lucy and together we have created a series of underwater pictures of models wearing wedding dresses and bridesmaids' dresses. This could the beginning of something fun and original for UK brides.
When asked about how it all works and why she decided to do this, Lucy had the following to say:
"I started underwater photography more than a decade ago, after learning to scuba dive. The equipment I had back then was basic - it was like a plastic bag you put your camera in! Now I use a Canon EOS 5D Mark III in underwater housing and a Canon EOS 7D in underwater housing as a back-up. I also use an underwater backdrop and four underwater strobes. The equipment has cost me more than £15,000, but it was well worth the investment. To get the right results, you need the right equipment, so I took the plunge and went for it.
"I am getting married myself this year in a Tobi Hannah Short Wedding Dress, and I would definitely wear my dress in the water. I'd like to wear it on my wedding day first, though! I think underwater wedding photography is a lovely way to get another use out of your dress and immortalise it in stunning pictures. I can see this really catching on because the pictures are so unusual."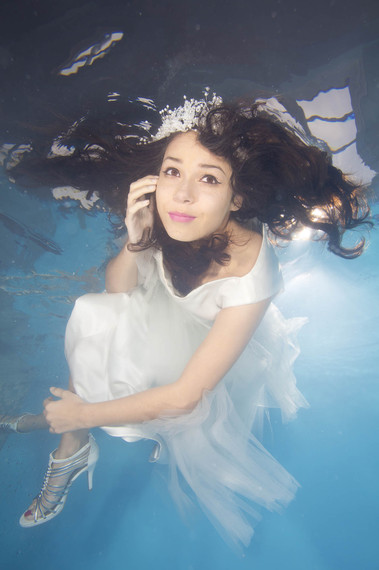 © Starfish Underwater Photography
We wanted to capture the beauty of the models while focusing on the movement of the dresses underwater. I chose dresses from her collection that would work well in water, avoiding heavy and fussy laces in favour of layers of tulle and shiny silk satin.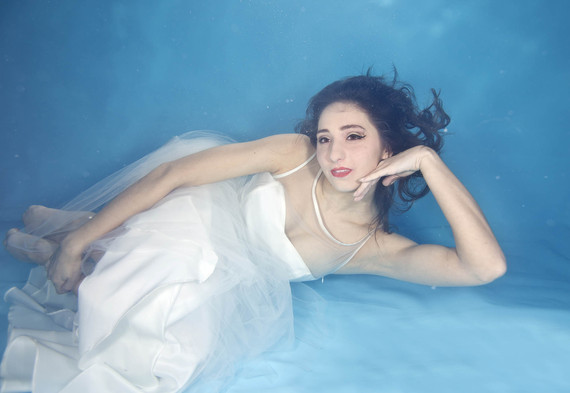 © Starfish Underwater Photography
I found the whole process to be extremely fun, and watching Lucy work was inspiring and refreshing. It took me back to 2008, when I set out to create Britain's first specialist short wedding dress brand, Tobi Hannah Bridal. I know my brides will be up for this, because they like to experiment with new and interesting ideas and tend to shy away from anything traditional.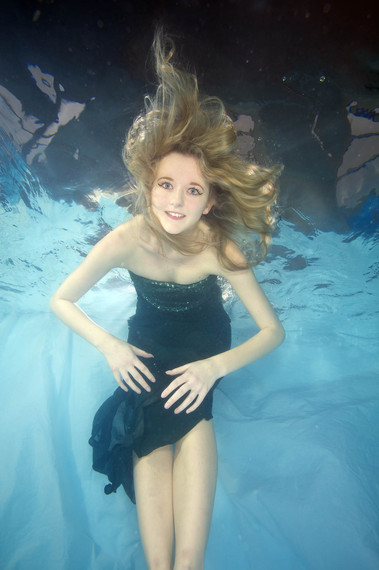 © Starfish Underwater Photography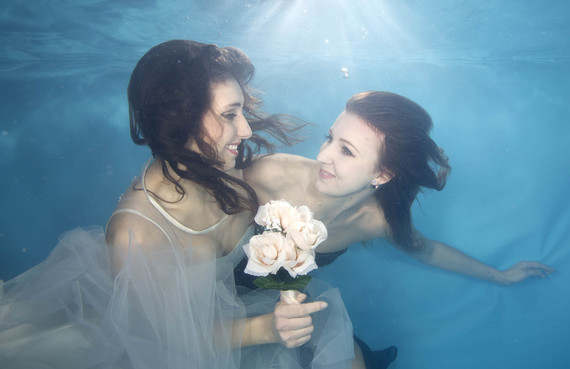 © Starfish Underwater Photography
To illustrate what is possible for an underwater wedding shoot, we took inspiration from Nirvana's famous Nevermind album cover.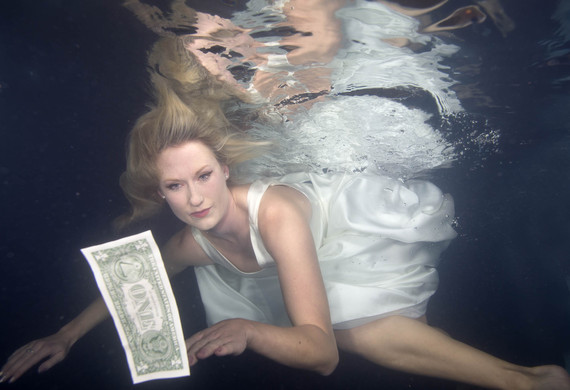 © Starfish Underwater Photography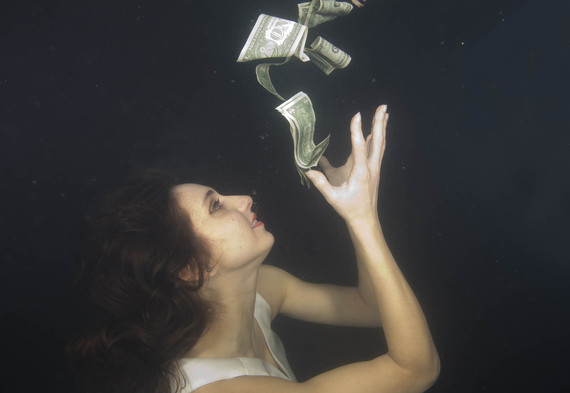 © Starfish Underwater Photography
Watch the short clip below to see behind the scenes at the photo shoot.
© Tobi Hannah
So what do you think? Would you wear your wedding dress underwater?
You can see more underwater photography by Lucy Ray here
British Designer, Tobi Hannah is the author of The Short Wedding Dress. You can see more of her designs here.