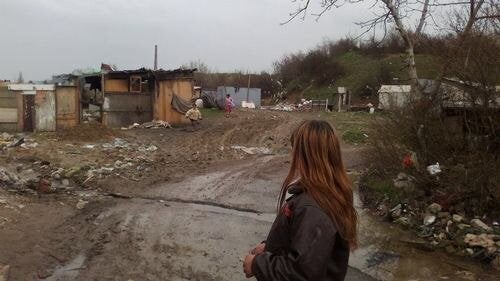 The past three months of my life have been engaged in managing and shaping a fascinating project called films4peace, which reaches its fruition this weekend on the UN's International Day of Peace on 21 September.
It's an unusual beast: the brainchild of the highly creative South African curator and art historian Mark Coetzee. Three years ago he somehow persuaded PUMA, the sportswear and shoe company, to fund a new commission whereby contemporary artists are approached to make a short film interpreting 'peace'. The films can be no longer than 3 minutes and must be made without language or dialogue to ensure they have maximum global accessibility.
Over the three years the project has run the focus of the films reveals widely different approaches to the meaning of 'peace':some artists looked at inner peace, some looked at the peace of nature, others looked more explicitly at issues of peace and war, their approaches representing to some degree, but not exclusively, their cultural background. This year's collection is possibly more personal than ever before, with contributions addressing the murder of gay and lesbian people in South Africa and slavery and black identity in the USA among other things.
However, if art happens between the work and the viewer then this project would be nothing without the huge range of international partners who actually get the films seen, from major art galleries in global cities and museums to small but ambitious pop-up film festivals in a huge range of locations, such as the coast of Senegal.
And one truly unexpected but beautiful outcome of the project has been the fact that the films have inspired others to generate their own artistic responses to peace as a result. In 2012 the extraordinary Kashmir Art Quest called on local people in the troubled Indian state of Jammu and Kashmir to produce their own interpretations of peace, clearly something that has a very real meaning to a region that has suffered three international wars since 1947 and ongoing insurgency and violent conflict over the last twenty years.
Now in 2013 a group of filmmakers in Belgrade, Serbia have created a very different response to what 'peace' might mean to an individual...
Earlier this year I was describing films4peace to my friend James May who has lived and worked in Belgrade for a decade, engaged in a range of progressive human rights and transitional justice projects in a country that is coming to terms with a major ten year conflict (or series of conflicts depending how you wish to look at it) that ended barely a decade ago.
He started to tell me about an organization he'd just started to work with called Centar za Integraciju Mladih- the Centre for Youth Integration (CIM). Behind the rather stiff sounding name redolent of a correctional institution, lies the very warm story of a group of four students who decided 9 years ago to create a drop-in centre for the street children of Belgrade.
In House Of Peace, the short film he and filmmaker Djordje Pesevski have made about CIM and the children they work with, they show us the human face of this huge, very visible and global problem. UNICEF estimates the number of 'street involved children' worldwide to be around 100,000,000. And while there are no official data about the number of street children in Belgrade there are estimated to number several thousand.
Almost all of these children are completely off-system in terms of welfare, education and health and many are or have been engaged in prostitution and drug addiction. Some of them are victims of human trafficking or at risk of being exploited in other ways. They live wherever they can find space: under bridges, empty buildings and other forgotten spaces in this rapidly modernizing city. I have seen them myself, arms crisscrossed with mysterious scars, shoeless in winter. It sounds like Dickensian cliché but it's very real.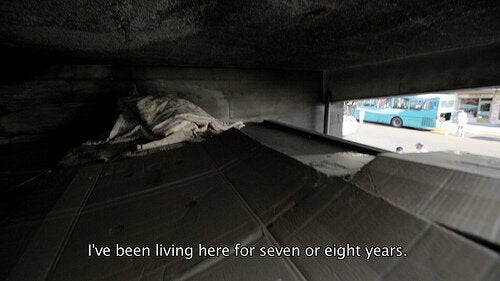 CIM remove the need for them to work on the street by satisfying their basic needs in the drop-in shelter: meals, a shower, a calm, clean space. The children can drop in when they want and stay as long as they like, and any rules are drawn up with the full participation of the kids themselves. There is a bus to take them to and from their homes if they have them and if they want to use it, and to take them to school, and a team of professionals help them with their homework, and provide support in getting their personal documents and navigating the labyrinthine Serbian bureaucracy, as well as a psychologist and a nurse. It's a safe harbor in their lives, a small sliver of stability.
Over the last nine years CIM have worked with over 400 children to bring them back to living in informal Roma settlements with their families, with more than 75% of them now attending school regularly. Despite these strong results, the shelter itself faces many challenges: unstable financial resources; the fact that street children are still not officially recognized as a vulnerable group; and the lack of any attempt to address the problem at a wider state level. Addressing these issues is the baseline for CIM's future work.
I won't say any more because this short film tells its own story, but I am proud that our project should have reached this far, and I feel that it's hugely enriching to place this very different kind of film alongside the bold artistic commissions that make up the official programme. It presents a fresh interpretation of 'peace' in the eyes of these children and young people who lead lives that could hardly be described as peaceful.
It also demonstrates more than anything how something as universal, even banal, as 'peace' could mean something hugely different and hugely important to different people around the world, and that, in essence is what the project is about, and why we are doing it.
If you're interested in organising a screening, using the films as part of an educational programme or organising your own response please contact me on toby@shootingpeople.org