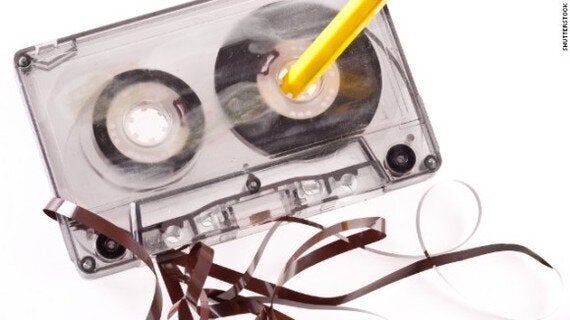 As much as I loved the albums that appeared on my Top Albums of 2013 list, the EP's listed here give me even greater pleasure. My fondness for great EPs dates back to the years before CDs, when bands used to start their careers releasing 4-song 12" singles. The Smiths, Pavement and scads of other bands started out releasing great singles that garnered the interest of the record and radio industries. As we transitioned into the digital age, single songs seem to trump full-length albums and the EP became an endangered species. Now, thanks to the likes of Bandcamp and Soundcloud, bands use it as an inexpensive vehicle to distribute their music worldwide, while keeping most of the money for themselves.
This collection of EP's features some bands you're familiar with and some that may be new to you. Each is amazing in its' own way and hopefully is a precursor of great work ahead for each of these bands.
As we mentioned in our "Best Albums of 2013" list, The Growlers made one of the finest albums at the beginning of the year. At the end of the year, the band released an EP in the U.S and in England. Both have different titles and album artwork. The British version has two extra songs, making it a 9-song 30 minute affair, longer than some Beatles albums. I actually sent an email to the band's management arguing that this was an album and not an EP, merely because I wanted both releases to occupy my top ten albums list. With the release of what amounts to two albums worth of amazing material in less than twelve months, The Growlers have clearly established themselves as the best band on the planet. Not Psych! is evidence that this is a band with talents that will shine for years to come.
It's a special record that can seamlessly shift moods from warm to haunting within a single coda. There are definite elements of Trip Hop in Rivka's music, but their take on the genre, mixed with a nod to Trillwave makes it unique. On "Better Days" the band starts with a lo-fi recording of an out of tune piano and fashions one of the most beautiful songs of 2013.
Girls Against Boys- The Ghost List EP
That Girls Against Boys never became the massive stars that Alternative Press wanted them to be, is something that will bother me for eternity. In the 90's, they released a series of post-hardcore rock albums that seemed certain to vault them mainstream fame far before Kurt Cobain could capture the indie rocker's heart. 2013 brought a sudden and completely unexpected decision to re-form and release this absolutely remarkable EP. "The Ghost List" picks up right where the band left off. Raucous melodies and driving rock beats that were sorely missed in the decade since their last album. I can only hope that the band follows this up with a full-length in 2014.
If I were to bet money on who will be the most influential band of the next decade, I'd go all in on Tashaki Miyaki. You're starting to see other bands mention that the band has been assisting them with their own recording projects, which is always the ultimate compliment. On this 2013 EP, the LA trio finds themselves creating dreamy pop songs that make you realize you disappointing that new Mazzy Star record really was. Couple it with beautiful videos and you have a band that should be filling our hearts and ears with brilliant melodies for years to come.
The Balcony Stars- Sunshine E.P.
When I first heard and interviewed The Balcony Stars, the obvious comparison was Echo and the Bunnymen. Musically, there aren't too many bands that have been able to pick up the thorny crown the Bunnymen left behind. With time though, I can't help but think that The Balcony Stars have the ability to be the first band since Oasis to truly light up audiences on both sides of the ocean with their rock-based music. In a perfect world, I'll see this band headlining Glasto and Coachella in the near future (psst, save me a spot in the pit!).
Wolf Choir- Mountains and Other Nice Things
Wolf Choir sound familiar, yet charmingly refreshing. I hear a little early Bloc Party in their music and perhaps a little Vampire Weekend, but they truly have a uniqueness that bodes well for their future. Incredibly, this is the first single from the Guildford trio. If you'd told me that this band had been toiling away for years, perfecting their sound, I'd believe it in a heartbeat. To tell me that this is just the beginning, makes my heart skip a beat. Joyful.
Wishbeard- it's all gonna break
Dreamy post-punk from Seattle? That's what their Facebook page says and I suppose I'll accept that answer. There's a little 4AD (circa Xmal Deutschland), a little Joy Division and a little 80's electronic (Human League-esque, but not it that awful MTV kind of way) floating through their music.
Parquet Courts- Tally All The Things That You Broke
Sure the album made ours and every other "best of" on the planet, but can they follow it up? Based on this late-year release, the future is bright for Parquet Courts. The Pavement comparisons are easy, but it's the ability of this band to write sloppy sounding music that's clearly well thought out, with carefully crafted melodies that makes all the critics (us included) swoon.
At it's peak, Creation Records released the most important music on the planet. My Bloody Valentine, Ride, Lush and many other got their start with Alan McGee's seminal label. To suggest that Moon King would have been right at home with my favorite label of all-time isn't a compliment I throw at casually. What I find intriguing about the band is that this EP starts out like the Lush album you wish could still be made and then shift seamlessly through a variety of musical moods and influences.
Lo-fi love songs that make me weep because of their beauty. The sparse use of guitars, pianos and breathtaking vocal melodies is enough to charm even the casual listener. But it's the lyrics created by this Brooklyn-based duo that send them into the stratosphere. I dare you to listen to this record and not get goosebumps while dabbing away the tears of joy.
Take a listen to all of these and then vote for your fave!
Related