This is a hot topic at the moment with opinions amongst the big players differing significantly. The debate has been catapulted into mainstream discussion due to key industry figures copiously providing their differing opinions. This is not a whiney topic for the pseudo-intellectuals. In fact, this subject has initiated a backlash of scrutiny regarding certain aspects of the industry, and some timely questions have arisen as a result.
The Champenois are notoriously enigmatic when it comes to discussing their production methods; this combined with the fact that the process in itself isn't easy to understand has led in some cases to consumer bewilderment.
Prior to disgorgement, the Champagne ages in the bottle, in harmony with the yeast deposit. This is where the magical process known as autolysis takes place; this yeast contact has dual purpose- it not only influences the organoleptic properties of the wine, it generates C02 through the fermentation process, which then protects it from oxidation. This oxygen-protecting functionality forms the basis of this debate. As with wines bottled under cork, exposure to oxygen results in the wine's aromas and flavours commencing an evolutionary journey. Bruno Paillard describes this maturation as "life after disgorgement", whereby the wine passes through several life phases, with each phase building up more complexity.
Choosing the optimum time to consume the wine is a matter of personal preference, as the perceived sensory profile of the wine is scientifically proven to be subjective. However, recently disgorged Champagne is typically thought to be more fruit driven and citrusy with a fresher feel. With time the profile will develop more floral notes such as rose petals, white flower, followed by spice and nut, and finally toast, biscuit and candied fruit characteristics will emerge.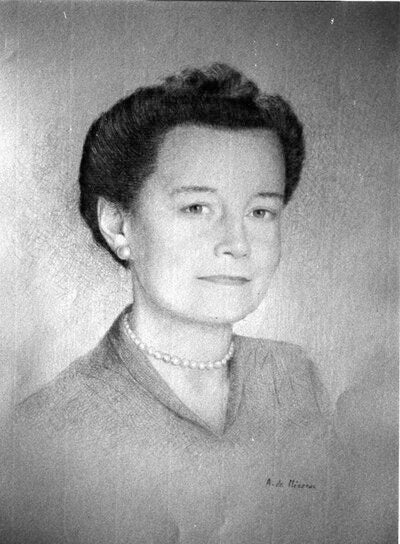 Mme Lily Bollinger was the first to develop the concept of late disgorgement when she released the legendary RD (recently disgorged) extra brut in 1961 (1952 vintage). The RD is actually the same as Bollinger Grande Année, but the RD spends more years ageing on the lees, and receives a lower dosage of 2-5 g/l of sugar classifying it within the "extra brut" category. The RD is more expensive due to extended ageing, but not necessarily a superior Champagne, it just has a different evolution pace and will therefore provide a different organoleptic experience. Conducting a sensory comparison of the two would be an illustrative, albeit slightly costly exercise to show the way in which the two wines evolve dependant on the date of disgorgement and different ageing. Bollinger actually own the RD trademark so other Champagne houses will display terms such as 'late disgorgement' or 'dégorgement tardive' on their labels.
Some producers will encourage their Champagne to be consumed a long time after disgorgement because the enhanced effect of oxidation will suit the respective style of Champagne, such as full-bodied and rich cuvée's. Allowing the wine to age further will also give the dosage liqueur time to integrate properly, thus creating more harmony. Conversely, other blends are more suited to consumption closer to their disgorgement date in order to capture their more youthful freshness.
Knowing this date is just one part of the puzzle; time spent on the lees, the vintage of the base wine, proportions of grape varieties, whether or not it has seen any oak, and whether the wine has been aged in bottle with a cork closure or bottle cap are other style-dictating factors. However, many producers argue that knowing the date of disgorgement can elucidate most profoundly to the expected style of the Champagne. If so, then presumably producers will want consumers to have access to this information in order to optimise their drinking experience?
Champagne Bruno Paillard have been putting disgorgement dates on their bottles for nearly 30 years, and were the first to do so for at least 20 years. Paillard is an outstanding ambassador for Champagne; his refreshing translucency has undoubtedly benefitted the industry, as now other producers have followed this movement, including: Lanson, Dom Perignon, Krug , Bollinger, Tarlant, Jacquesson & Fils , Philipponnat and Marguet Pere et fils.
This desire to demystify the product is oddly not typical of all producers. Nathalie Vranken, wife of Paul-François Vranken, owner of the Vranken-Pommery Champagne group, recently spoke to The Drinks Business on the subject, explaining that she was: "Selling a dream, not the size of her socks and the colour of her underwear." She furthered this supposition with this comparison: "Would you ask Karl Lagerfeld which kind of fabric he uses?" Perhaps Lagerfeld would be eager to provide such details if his fabric had the same evolutionary complexities as Champagne?
Alice Paillard, on the other hand, couldn't have been more candid when she explained her family's logical philosophy to us.
"If we only mention the date, people can think that a bottle of Brut Premiere Cuvée disgorged in May 2012 or a bottle of Brut Premiere Cuvée disgorged in September 2012 were disgorged differently. No, they were not, it is the same wine, disgorgement and the exact same liqueur d'expedition. But what changes is that one had 10 months of extra age after disgorgement and the other one 6 months. I try to encourage journalists who review wine for example in November that has been disgorged in January to write like this: "I tasted the January 2012 disgorged Brut". If someone reads his review 2 years later and looks for this bottle disgorged Jan 2012, they will be tasting an entirely different bottle! And they could easily think the writer was not serious. So it is important that the journalist writes "I tasted in November 2012 a Brut disgorged in Jan 12, 11 months before". This way, 2 years later the person can try and find a bottle disgorged approximately 10 to 12 months before to encounter the same experience.
This is a good point, and one that could easily confuse the customer.
Damien Le Sueur (production manager at Taittinger had this to say: 'We give the professional customers this information - it is not a secret - but we think it is too complicated for customers to understand.'
This isn't such a good point, is it really fair to assume that all customers won't understand, perhaps the problem lies within the presentation of the information?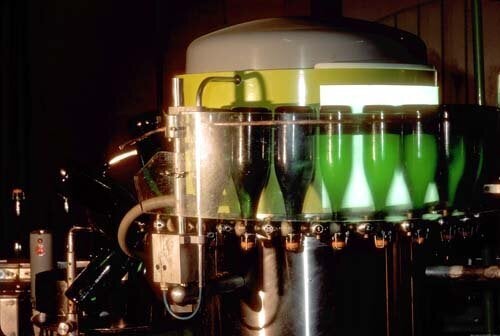 Admittedly, it is not an easy concept to explain. However that kind of defeatist attitude isn't going to help anybody. Champagne has a rarefied façade, it has luxury status which equates to unobtainability and aloofness within the mainstream sector. Over-chilled, mass produced Champagnes served at weddings and Christmas are responsible for marring so many people's impression of the product. Due to its inaccessibility, the average consumer remains unaware that such a degree of diversity exists. Style has been homogenised in people's minds, and I think people actually enjoy declaring that they don't like Champagne. It probably feels better to at least have an opinion: it then proves that they have tried it and it's not for them, and now they can carry on drinking 2 bottles for £10 Prosecco. Better for the bank balance and less chance of disappointment. Not that there is anything wrong with that, unless their judgement is based on an experience that could have been different, had they been given the relevant guidance. As with all wine drinking experiences there are a number of potential protocols that can be employed to optimise the experience. Glass choice, serving temperature and food match are the three make or break classics.
We asked Alice Paillard for her ideal food match and serving temperature:
"Food and wine pairing are very wide, except dessert. The more versatile probably being the Brut and the rosé: their dryness make them enjoyable as aperitifs, but their long ageing, strong reserve wine base, and assemblage allows you to combine with them on fish or poultry, and slightly spicy food like saffron risotto for instance. I love the rosé with cheese (a pâte dure , don t know the word in English!!). The Blanc de Blancs it is very different, its minerality would make it an ideal aperitif, but not everybody would like this as it is very tense and sharp in a way, so if one does not know well the taste of the consumer it is better to pair it with seafood. N.P.U is another planet. It has enough strength to match pretty much anything, but I often feel like I understand it better by itself... Re: temperature service - 8º for the multi vintages, 10º for NPU (a vintage Champagne, only produced in exceptional years). In the summertime it is better to serve around 6º very quickly the glass warms up for the MV (multi-vintage) ".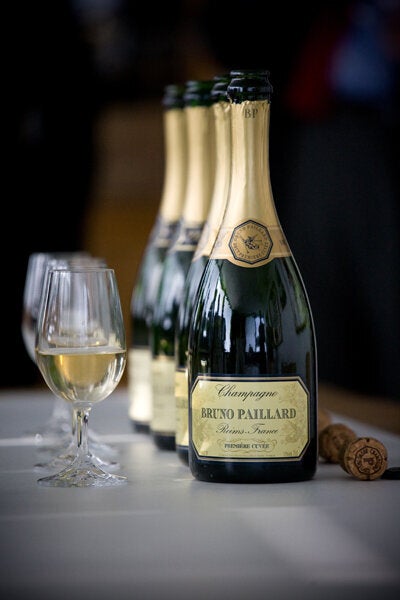 Some Champagne houses have started using QR codes which link through to their websites providing such information. This initiative won't be for everyone, but if it became common-place then surely it could do nothing but benefit the industry. Clearly no one expects to know the exact proportions of the blend, or the ingredients in the liqueur d'expedition. But this country has loyally drunk this product in vast quantities for centuries now, without asking too many questions, so I think providing this optional information is the least the Champenois can do in return.