Hi, I'm Tom Mitchell, England Sevens' Captain.
I wanted to introduce you to the HSBC Sevens World Series as we prepare for the final tournament, The Marriott London Sevens at Twickenham this weekend.
The series includes nine tournaments around the world and finishes in London. An action packed weekend of sevens offers quality rugby and entertainment. London is the largest two day event on the HSBC Sevens World Series and has a famous carnival like atmosphere, with spectators dressing to match the theme - 2015 is Galactic - it's guaranteed to be an amazing weekend!
The series so far has been a bit mixed for us. We started off well in the Gold Coast but then struggled with consistency in terms of the squad due to injuries. We dropped off a little in the following tournaments, but continued to step up training here in England and were able to go and get a few good results in Wellington and Vegas. Our tournament win in Tokyo was one of the highlights of the season and with the third place finish in Glasgow last weekend, we are really confident we can end on a high here in London.
The Marriot London Sevens
The Marriott London Sevens is the final event of the series. It's always an amazing event with an amazing crowd. We love to get the crowd going by playing good rugby and working hard. In previous years, especially last year, I remember the noise at Twickenham, its unimaginable! If it's anything like that again we are in for a real treat.
To play at Twickenham is every rugby fan's dream and I feel extremely privileged to be living that dream. To play in front of a full house is an unreal experience. The noise and fans cheering for us really gives us a lift and we really appreciate all the support we get. We are lucky to always get support around the world with expats supporting us wherever we go, but there's nothing like playing at Twickenham in front of the home fans.
This year's theme is Galactic, with fans expected to come dressed as aliens, planets and rockets to name a few. Sevens fans are really inventive and some of the costumes are hilarious. I was lucky enough to have filmed the tournament promo alongside Storm Troopers and Darth Vader as this year the Marriott London Sevens has teamed up with Disney and Star Wars. I think I'd get together with a few my mates and come as Storm Troopers. If the sun's out that could get pretty warm though!
Earlier on in the series we lifted the cup as winners of the Tokyo tournament. For me this was my first tournament win and the first win for our coach Simon Amor. It really was one of my proudest moments, both as captain and in my career. It was a fantastic reward for all the hard work we've put in.
As you may have guessed, I love the sevens game. It's a great game in terms of developing rugby players and really highlights individual skills. There's a lot more space on the pitch which gives you a bit more room to express yourself and allows you to play to your strengths. I would recommend it to anyone. And if you're not ready for the contact element yet, do it as touch, it's just a great sport to play and be involved in!
If you want to attend this year's Marriot London Sevens Event, you're in luck; tickets are still available for the Sunday www.englandrugby.com/tickets/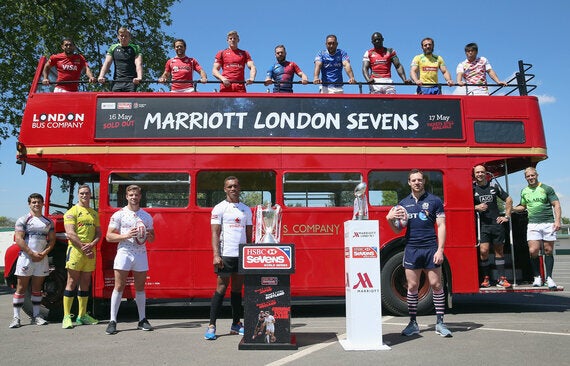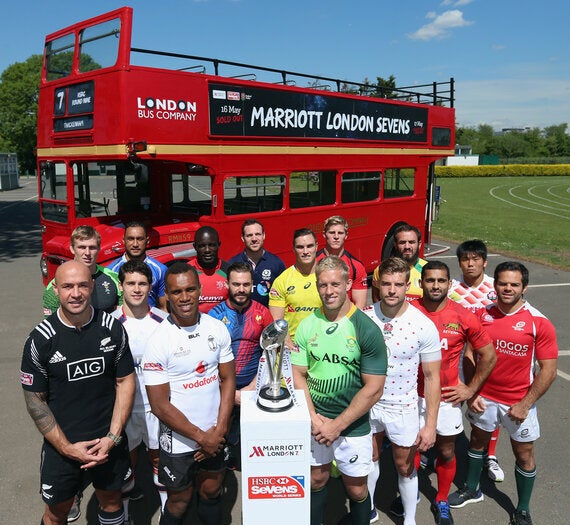 Here are my top tips to completing the perfect chin up
We spent the day battling it out with some of the England woman to create the best galactic costume. Here's how we got on.
Check out some of the team attempting to launch a home made rocket..