Cruises were once afforded only by the incredibly rich. But today, there are many different cruise packages to suit every pocket if you know the secrets. Travel in the shoulder seasons, book in advance (or last minute), or choose your journey with an older vessel, and you could find yourself making some awesome savings. If you're cruising on a budget, here are 5 affordable cruises that you just have to try.
1. Nile Cruise
Nile cruises have always been an affordable option for those who want to enjoy the cruise lifestyle without the impossible price tags. Cruising down the Nile is significantly more purse-friendly than a multi-nation cruise and you'll have the rare opportunity to travel back in time to discover Ancient Egypt through excursions to Luxor, Kom Ombo, Aswan, Denderah, and the West bank. The tourism industry in Egypt has suffered several big hits over the decades and in the Nile's extraordinary time of recovery, this is the best time to visit. Amazing cruise experience without the busy crowds.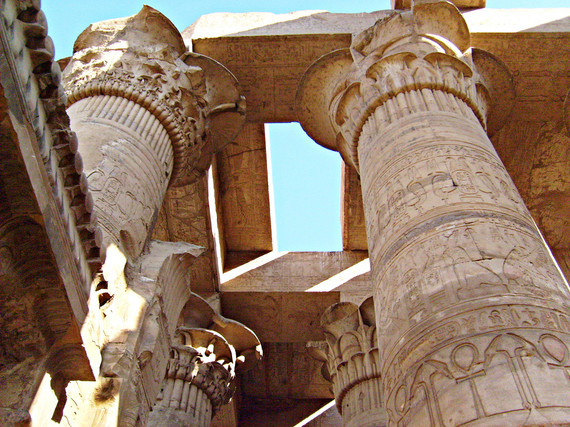 "Columns, Kom Ombo" by zolakoma is licensed under CC BY 2.0
2. Disney Dream
The Disney Dream cruise is one for the whole family. If you're cruising with kids, this fun-filled cruise will promise endless on board entertainment so there won't be a single dull moment. Departing from Dover in the UK and various other ports across Europe and the US, destinations include Castaway Cay, the Bahamas, St. Kitts in the Caribbean, San Juan in Puerto Rico, Cabo San Lucas in Mexico and more. On board fun includes 3+ pools with a special kid's zone, Disney musicals and Disney 3D movies, fancy dress nights and a mini water park.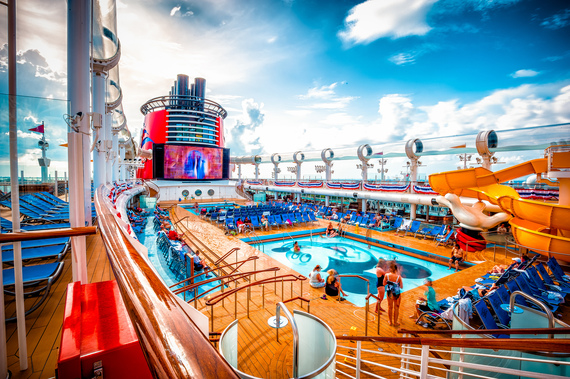 "Another Day Under the Sun" by Christian Lambert is licensed under CC BY 2.0
3. Royal Caribbean
If you've got your heart set on a typical luxury cruise with sun, sea and fine dining, the Liberty of the Seas cruise with Royal Caribbean is the perfect budget option. Book your cruise in late autumn / early winter to avoid the back-end of humid weather and get an early December deal for less than £300 per person for a 5 day cruise. The climate will be warm and dry in the daytime and nice and cool at night and there'll be so much entertainment on board from casinos, bars and restaurants to ice shows, synchronised swimming and musicals.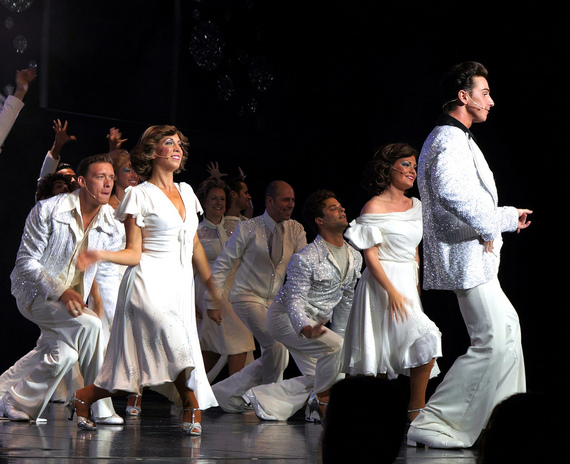 "Liberty of the Seas, Royal Carribean 2012" by David Gordillo is licensed under CC BY 2.0
4. Alaska Cruise
May and September are the budget months for Alaska cruises so get ready to book if you want to grab a bargain (less than £400 per person). Holland America's Oosterdam cruise ship is a Vista class cruise ship and featured ports include the beautiful mountainous Anchorage, Alaska's remote capital of Juneau, the picturesque fjord town of Ketchikan, and the snow-capped mountain range of Denali. On board, there is 24 hour entertainment, fine dining and buffet choices, plus a luxury spa. Check out these tips from an Alaska cruising veteran to make the most of your time in this incredible area.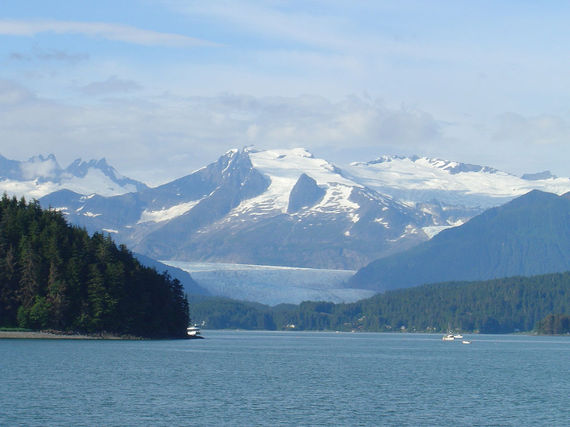 "Cruising Around Alaska" by Kevin Tostado is licensed under CC BY 2.0
5. Costa Pacifica Cruise
The Costa Pacifica is by far, one of the cheapest cruises you can travel on in the Med. To get the best value for money on the Costa Pacifica cruise, be sure to book your trip in early spring / winter when the costs of the shoulder season plummet but the weather is still nice and balmy. Ports of call include beautiful Barcelona, incredible Rome and the stunning seaport of Savona and if you book outside of peak season, you can snap up a deal for around £300 per person!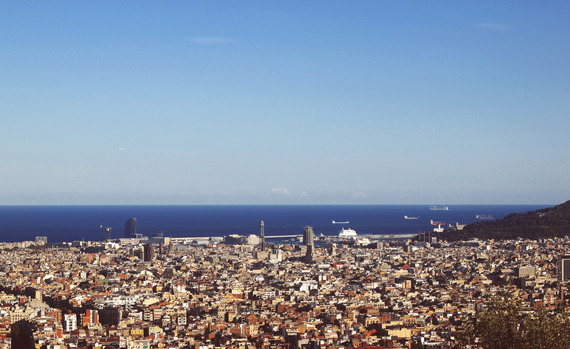 "Barcelona" by Anastasia R is licensed under CC BY 2.0