Beautiful beaches, 5-star resorts, amazing carnival atmosphere. All topped off with a rugged mountainscape and cloudless skies serving as the backdrop. It's no wonder travellers make a beeline for Rio. But this huge seaside city isn't the only place worth visiting in Brazil. As South America's largest country, this place offers so much diversity and a great mix of coastline, countryside, culinary delights and culture.
Here are 7 places to check out whilst you're in beautiful Brazil, other than Rio de Janeiro...
1. Petropolis
Just an hour away from the city is Petropolis, a lush green town bordering Serra dos Órgãos National Park. If you love outdoor adventures, this part of the state is ideal for an active holiday. Forested peaks, waterfall walks and hiking tours will reconnect you with nature, and the 19th Century architecture and museums will keep culture vultures engaged for days.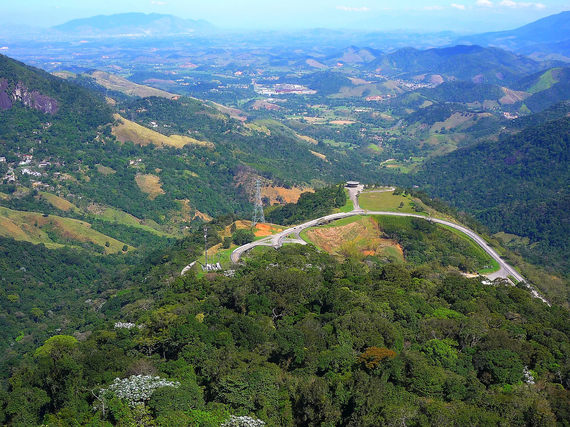 "Serra de Petrópolis - Rio de Janeiro." by Marinelson Almeida is licensed under CC BY 2.0
2. Buzios
If you want a beach destination away from the city crowds, head to the fishing village of Buzios. It offers paradisiacal beaches, quiet coastal promenades and a choice of luxury accommodation, whilst still having great nightlife to keep you entertained after the sun goes down.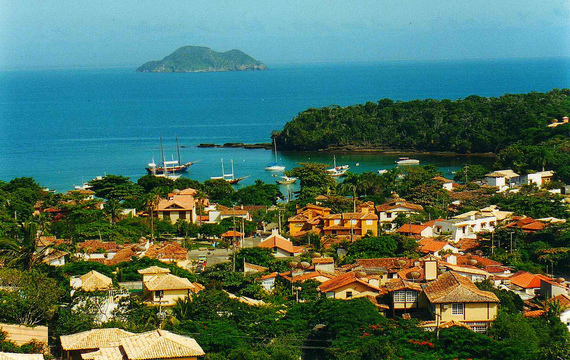 "Buzios" by karendesuyo is licensed under CC BY 2.0
3. Ilha Grande
For an unspoiled island adventure, head to Ilha Grande - perfect for beach lovers and those who enjoy eco-tourism. It's the easiest island to be reached from Rio de Janeiro, with its closest town being Mangaratiba - also worth checking out for its pretty coastline and elegant harbour.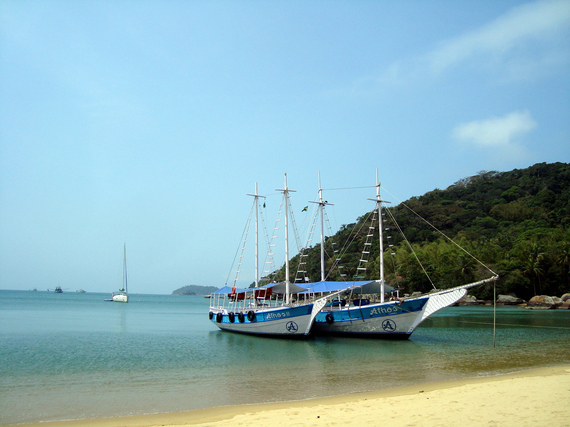 "Ilha Grande" by mk30 is licensed under CC BY 2.0
4. Paraty
History fans will love Paraty. It's a scenic 4 hour drive along the coast from Rio and it'll offer a complete flipside to the resorts and high-rises of the city. Come here to check out the classic colonial architecture, the incredible historic centre, and the surrounding islands scattered in the sea.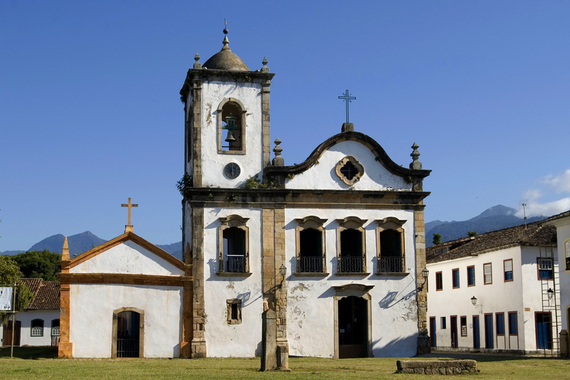 "Museu de Arte Sacra de Paraty" by Ministério da Cultura is licensed under CC BY 2.0
5. Penedo
Penedo is one of those places that has to make your bucket list in Brazil, even if it's just for the novelty factor. It's known as the country's famous Christmas village so if you love festive cheer, make tracks for Penedo to enjoy the all year round Christmas tree and its surrounding boutiques and shops. A great place to take the whole family - the little ones will love it here!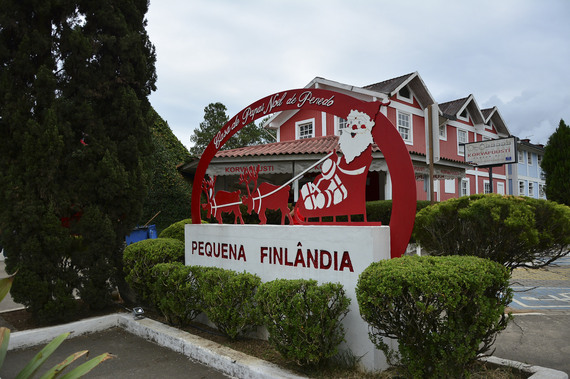 "Viagem a Visconde de Mauá" by Rosanetur is licensed under CC BY 2.0
6. Tiradentes
If you're here for the food, don't miss the gastronomic capital of Tiradentes. From its postcard-perfect architecture and cute cobbled streets to its endless choice of authentic Brazilian restaurants, this colonial village deserves a couple of nights' stay at least. It is worlds away from bustling Rio and you'll find genuine, affordable dishes served up with love by the local chefs. Some of the best places to eat include Leitão do Luiz Ney for its fantastic suckling pig and Theatro da Vila for its unique blend of traditional Brazilian ingredients with haute cuisine cooking techniques.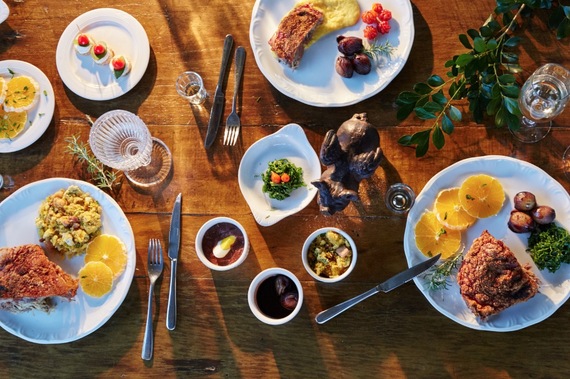 7. Iguazu Falls
Iguazu should be a must-visit for any visitor to Brazil and arguably South America. The falls are an incredible force to behold, and with its beautiful green surroundings the whole area is a pleasure to explore, as well as being the perfect access point into Argentina or Paraguay. It's no surprise that it is one of the most Instagrammed places in Brazil, you'll struggle to find anywhere more picturesque.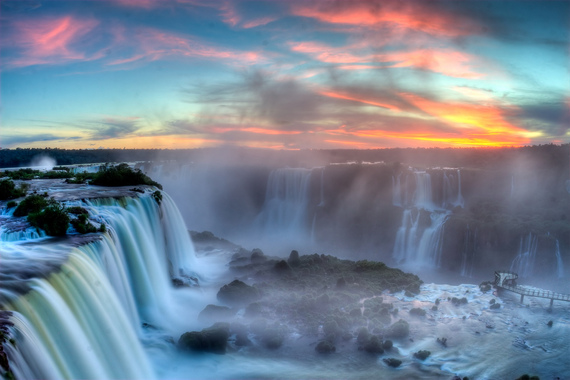 "Sunset over Iguazu" by SF Brit is licensed under CC BY 2.0
8. Salvador
The Old Town of Salvador is one of the most beautiful, iconic places to visit outside of Rio. It is a well-known UNESCO site with multi-coloured buildings and quaint backstreets. Explore the pretty squares and enjoy a fantastic choice of cafes, restaurants and bars. The nightlife won't disappoint either.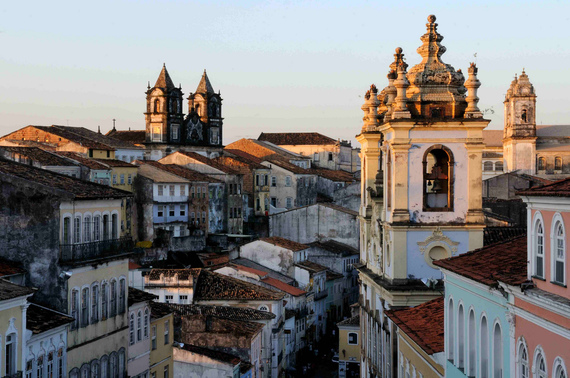 "Brasil" by M M is licensed under CC BY 2.0