Backpacking with family can be a one of a kind experience, one that will undoubtedly bring you closer together as a family unit and it will help to broaden the minds of your children. But it's no secret that family backpacking adventures have to be catered for with a different approach. Family friendly / kid friendly places will make all the difference and here are some of the best family travel destinations to consider. Take a look at these 6 great places to go backpacking if you have children.
1. Australia
Australia is a vast country and it definitely has something for people of all ages. Not only that, but it's considered to be one of the safest places in the world to travel and repeatedly comes up top as the leading destination for solo, female or first time travellers. So if you want a place with plenty to see and do (and lots of children's attractions / theme parks / activities) that is also safe, head down under with the family.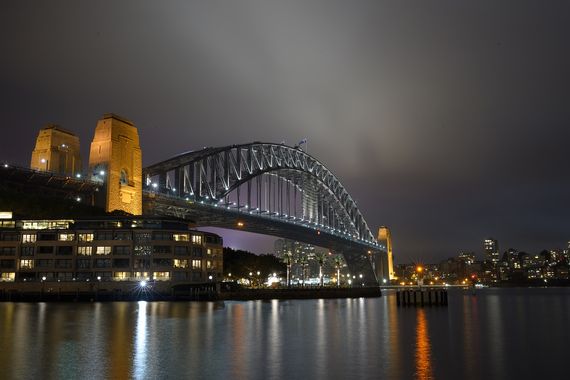 "Sydney Harbour Bridge, Australia" by Lenny K Photography is licensed under CC BY 2.0
2. Morocco
Morocco is a beautiful destination which offers great hospitality, plenty of culture, delicious cuisine (that can be appreciated by even the most fussiest of eaters) and incredible natural gems such as the Sahara Desert (with camping packages), the Atlas Mountains (with trails for all hiking levels), wonderful cities like Marrakech and plenty of beaches to keep the whole family entertained.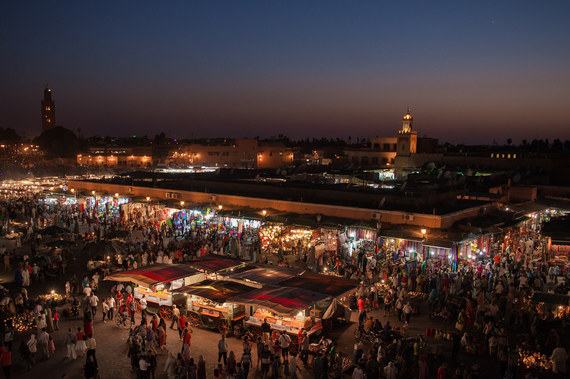 "Place Jemaa el-Fna - Marrakech - Morocco - Maroc - Maroko - Μαρόκο - Fas - Marruecos - Marokko - Марокко - Night - Nuit - Photo Image Photography" by SuperCar-RoadTrip.fr is licensed under CC BY 2.0
3. Costa Rica
The great thing about Costa Rica, other than its outstanding wildlife which will give your entire family a first-hand experience and education, is the large number of family friendly resorts, hotels, cabins and holiday rentals. Although prices are high relative to other neighbouring countries in Central America, you can still make some fantastic savings by planning ahead.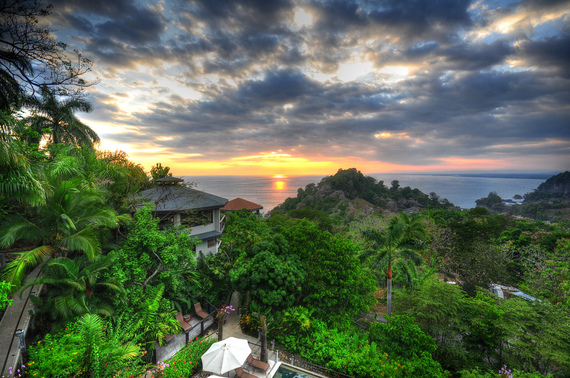 "HDR Sunset, Costa Rica" by kansasphoto is licensed under CC BY 2.0
4. Malaysia
Malaysia makes a great alternative to destinations such as China or India; in size, it's easy to cover when you're travelling with the patter of little feet and there's also a great mix of beach, city and jungle so your family can get a little taster of everything. Spend a few days exploring Kuala Lumpur, spend a few nights enjoying authentic Malay island life on Redang and then go trekking around the child-friendly Taman Negara National Park.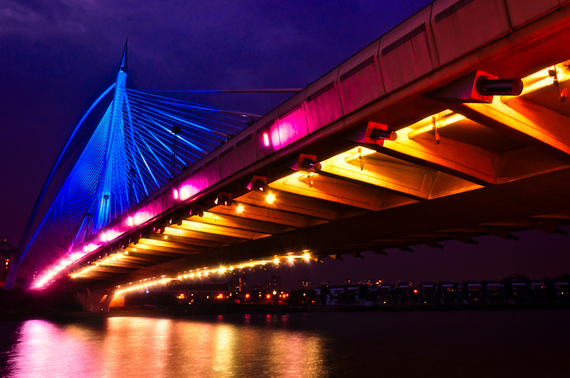 "Seri Warisan Bridge, Putrajaya Malaysia" by Elviz Low is licensed under CC BY 2.0
5. Sri Lanka
The island of Sri Lanka is a compact destination offering some of the world's most spectacular beaches, amazing culture and incredible history all for an extremely affordable price. There's plenty of outdoor space for your kids to run around at most resorts but the truly outstanding thing about family travel in Sri Lanka is the warm reception; Sri Lankans are amongst the friendliest people in the world and they love children. Your whole family will be well catered for and you will never feel out of place or deprived of kid friendly amenities. Some of the best beaches include Bentota, Unawatuna, Koggala, Hikkaduwa and Kalutara.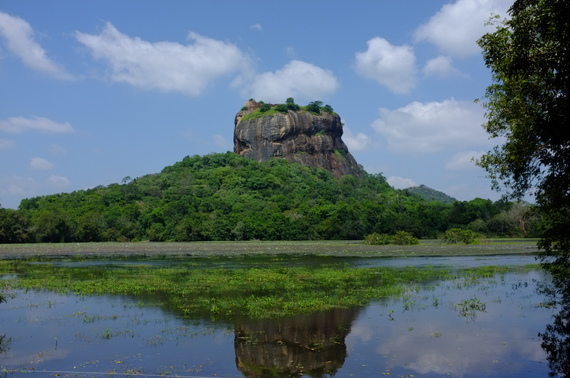 "Sri Lanka : Sigiriya" by POTIER Jean-Louis is licensed under CC BY 2.0
6. Canada
Like Australia, Canada is considered to be one of the safest places in the world to travel. It's a favourite amongst young female travellers so if you're after a beautiful family travel destination where you will feel safe and looked after, Canada should be at the top of your list. Multiculturalism is abundant across all major cities which sets a wonderful example for young children; additionally, you'll find Canadians to be extremely welcoming to tourists.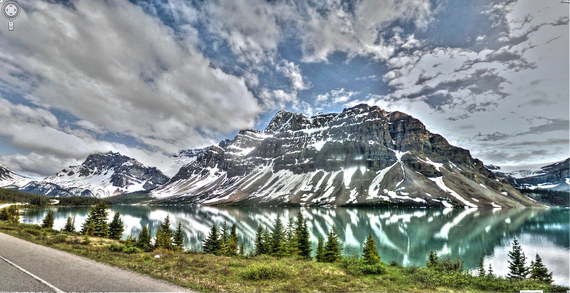 "Canada" by Kevin Dooley is licensed under CC BY 2.0