Best Things to See and Do in Burma
Since Burma's fifteen year tourism ban came to an end, backpackers have become curious to explore this intriguing country. Burma is rich in history, culture, sights and sounds with a surprise around every corner.
With just approximately one million visitors a year, compared to Thailand's twenty one million, the country still feels relatively untouched. However, as you would expect for a country with so much to offer, it is quickly becoming a magnate for the exploratory traveller and getting there sooner rather than later will mean you will definitely see it at its best.
There are plenty of highlights and you could spend months there visiting the various cities, towns and beaches, but three of my favourites are below if your time is limited...
A bustling Asian capital city, much like other capital cities in Asia, Yangon has a vibrant atmosphere, great shopping opportunities and exciting street food that will tantalise the taste buds. Despite it being home to over four million people though, Yangon does have something of a village feel about it. You can navigate your way around a lot of it by foot and simply grab a stool and have a break with a cup of tea with the locals to watch the world go by when you are ready for a break.
The most famous attraction in Yangon is the Shwedagon Pagoda. At almost 1000m you can see the pagoda from almost all areas of Yangon but it really is worth getting up close to appreciate its full beauty. The best time of day to visit is at sunset when the light is fantastic for photographs. This is also the time of day when lots of locals visit the religious site which gives the place a vibrant atmosphere.
Yangon will almost certainly be your first stop when you land in Burma, and it's certainly worth hanging around for a while to get a taste of life in the city.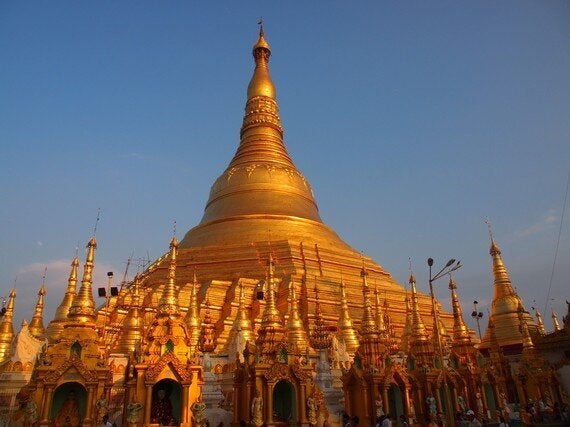 Bagan is one of those places that has to be seen to be believed. From when you arrive, everywhere you look you will see temples dotted around the landscape, there are quite literally thousands of them.
Situated in central Burma, Bagan often gets a bit of a reputation for being overrun by tourists. Whilst it is one of the most popular places to visit in Burma, the crowds are nothing like you find in Europe. Also, with over two thousand temples to choose from you won't have trouble finding a quiet spot if you venture further beyond the trails of the tour groups.
To maximise your time and really see the most of Bagan then it is best to rent bikes. Get out early in the morning to see some of the best sunrises in the world where you will only have monkeys for company.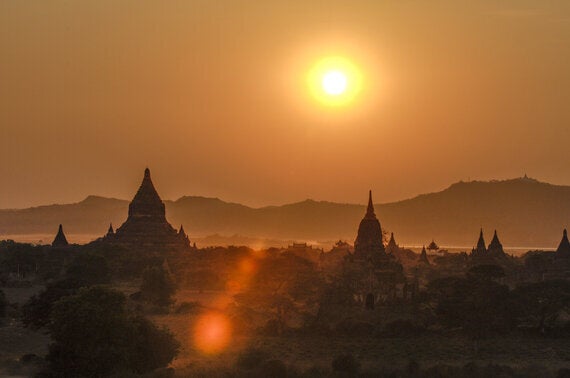 Inle Lake is a popular destination for backpackers in Burma. Located in central Myanmar, the lake measures 22km by 11km, is the second largest lake in Burma and home to approximately 70,000 Intha people. It is the lives of these Intha people that make Inle Lake so fascinating. Living in wooden homes held up above the lake on bamboo stilts and navigating their way around the settlements via a network of canals, this really does feel like a very special and enchanting place.
Naturally Inle Lake is best explored by boat and although the trips are quite touristy it is the best way to see these communities of people and find out more about their peaceful existence.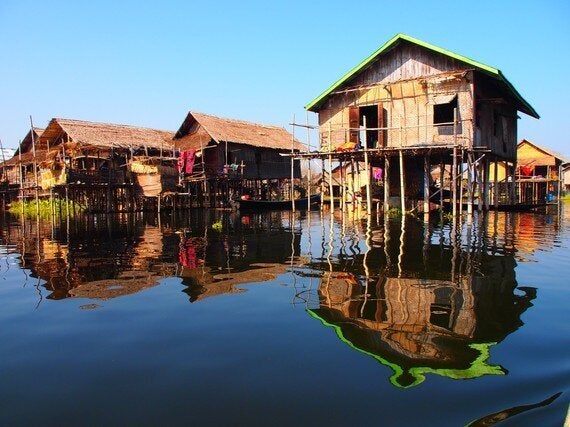 Whilst these are just a few of the highlights of Burma and indeed there are plenty more, time and time again it is the warmth of the Burmese people that visitors recount as the highlight of their trip. It really is a fascinating country which will surely be enchanting visitors for many years to come, make the effort to get there before it changes too much.