Festivals are a fun-filled way to experience the culture, the attitude, the true essence of a nation. From music and the arts to tasty food and drink, festival events are great for immersing yourself into another country's way of life. And here are some of the world's best festivals not to be missed during your travels...
Holi Festival in India
When: One day after the full moon in March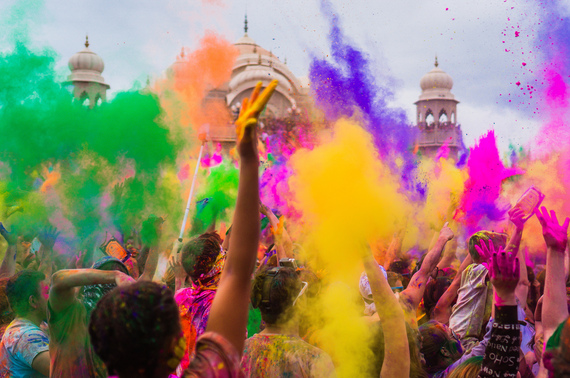 "Holi | Festival of Colors 2014" by Steven Gerner is licensed under CC BY 2.0
Known as the Festival of Colours, Holi is one of the most visually exciting festivals you will ever experience. Taking place in Hindu countries such as India, Nepal and Sri Lanka, Holi is of both religious and social importance. Expect masses of colourful paint being thrown into the air and at the crowd - it's incredibly fun! But best of all? It's safe and completely free to join in.
Oktoberfest in Germany
When: Starts mid / late September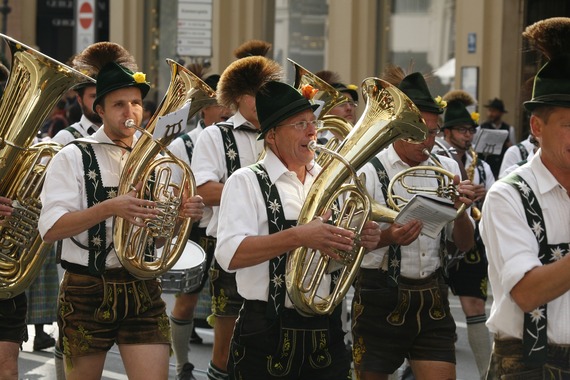 Image provided by pixabay.com under CC0 1.0 Universal
This is Germany's biggest festival and held in Munich every year, it draws crowds from all over the world to experience traditional Bavarian culture as well as the region's intense love for beer and everything that goes with it. We're talking about music, dancing, raucous sing-a-longs, drinking competitions, and a whole load of fancy dress! And of course we can't forget the tasty food which helps you line your stomach for some serious beer tasting.
La Tomatina in Spain
When: Last Wednesday of August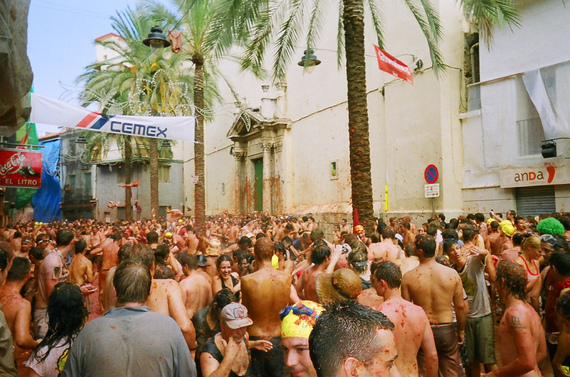 "Bunyol Town Square" by Heather M is licensed under CC BY 2.0
La Tomatina is the world's biggest food fight and it takes place in the town of Bunol (near Valencia) in Spain every year. Thousands come from all over the world to throw over-ripe tomatoes at one another. All in the name of fun!
Semana Santa in Guatemala
When: One week before Easter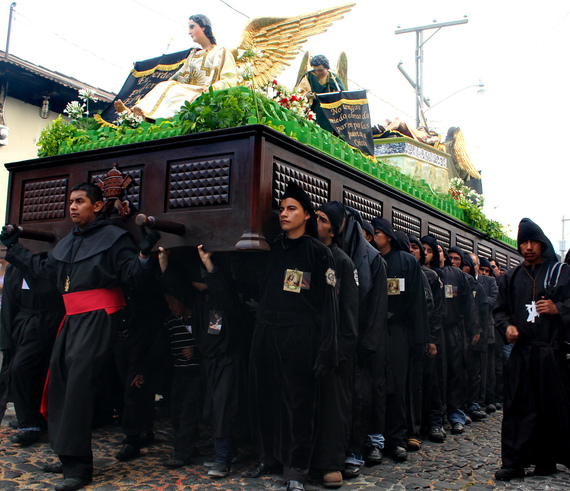 "Semana Santa" by Pablo Spekuljak is licensed under CC BY 2.0
Holy Week, the week before Easter, is an exciting time in Guatemala. There are daily processions with floats, performances and sculptures and everyone is invited to come and celebrate on the streets. It's a sight to behold, and you should look out in particular for the brightly coloured sawdust carpets that are created and then destroyed as the procession passes through. An iconic Catholic festival suitable for all ages.
Carnaval de Rio in Brazil
When: Last Wednesday of August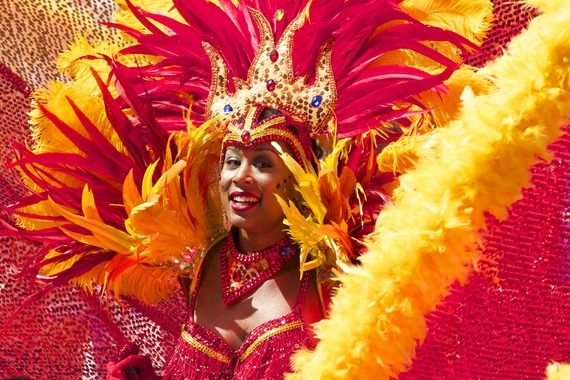 Image provided by pixabay.com under CC0 1.0 Universal
This loud and vibrant carnival is one of the most famous events across the globe and it celebrates the Brazilian spirit, whilst marking the beginning of Lent. Dance the night away to samba music, get fully clad in a brightly coloured costume, and enjoy rubbing shoulders with the lively locals. These tips will help you make the most of it!
Mardi Gras in Louisiana, US
When: 47 days before Easter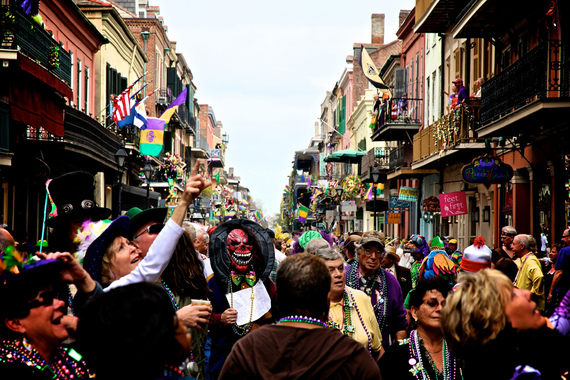 "Mardi Gras 2011" by Brad Coy is licensed under CC BY 2.0
Mardi Gras in New Orleans is the place to go if you love to party. This is a festival which takes place before Lent so it's all about indulgence. And this indulgence covers everything from eating fatty, high-calorie treats and enjoying copious amounts of alcohol to dancing in the streets and clubbing until the early hours.
Coachella in California, US
When: Mid to late April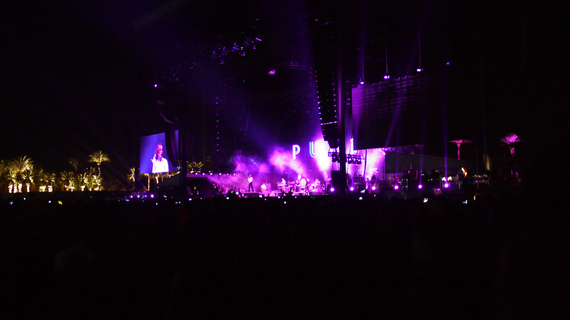 "Coachella" by Malcolm Murdoch is licensed under CC BY 2.0
If it's music you're into, one of the best festivals to attend is Coachella. Famed for being the ultimate festival for the biggest names in rock, indie, hip hop, EDM (and more) and also being a magnet for the young, hip and stylish, it's a bucket list must for any music-loving traveller.