With autumn in full swing, there are plenty of opportunities to find a fantastic cruise bargain and our resident Cruise Expert Raph Giacardi has put together a list of frequently asked questions to help you source the best deals and know what to look out for when booking a cruise holiday.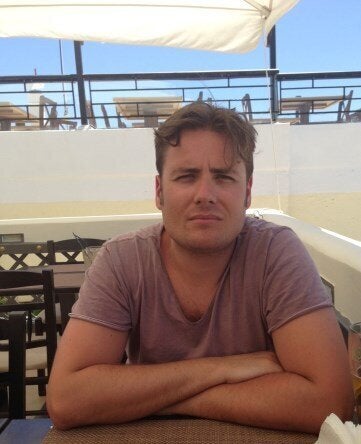 When is the best time to book to ensure a great cruise deal?
• Traditionally, cruise lines try to encourage customers to book early by offering early sales and discounts. Getting a good deal by booking early is particularly popular amongst regular cruisers, who know that their next holiday will be a cruise and are used to booking a long time in advance.
• It is also worth looking at end of season bargains: for example, most ships only cover the fjords from April to September, so come July, the cruise lines are likely to fill the remaining inventory by reducing prices.
• Look for repositional cruises: for example, when a ship goes from the Med in the summer to the Caribbean in the winter, or from one sector to another for a new season. This type of sailing tends to be cheaper as the cruise line needs to move the ship from point A to point B.
• It's not all about the price. Waiting until the last second might mean that some of the best cabins are sold out or even worse, the sailing you want could be fully booked. So, if you're just looking for a bargain, it pays to leave it late, but if you want to book a specific date on a specific ship - you're better off booking early.
Would you recommend booking a cruise as part of a package?
• Since packages usually include cruise, flights and transfers, prices can be very inflated, so it is always worth considering cruise-only packages. If you book the cruise on its own and then book low-cost flights separately you can potentially save a lot of money. This will however mean that you are not protected by insurance if your flight is cancelled or delayed and you miss the cruise, so make sure you leave ample time, or the better option would be to look for travel insurance that covers this sort of thing.
Would you recommend going on an all-inclusive cruise?
• Generally, a cruise is based on a full-board price and will include all meals and snacks. At the top-end of the market, many 6-star cruise lines are already all-inclusive, so no need to worry about paying extra for it.
• Most cruise companies offer drinks packages, which include soft drinks and/or alcohol for a set daily rate. If you like to have a drink or two on holiday, or if you want to have a clear idea of the total cost of your trip before your travel, these can be ideal.
• Overall, it all depends on how much you spend on drinks on holidays. If you just want a glass of wine with your dinner, then going all-inclusive might mean you're paying more than you should
Why can cruising as a single traveller be more expensive?
• It's mostly down to the limited availability of single cabins. Some ships offer a few, others none. Once the single cabins are sold out, prices jump for single travellers because cruise lines can make more money with two people per cabin. It's not only about getting two fare-paying customers per bed, it's also having an extra person on board, buying drinks, spa treatments, souvenir photographs etc. On the plus side, the industry seems to be slowly adapting and attempting to cater more for those travelling alone.
I'm keen to try out a river cruise - any advice on how to keep costs down?
• The number one consideration should be your budget - in general, river cruising is more expensive than ocean cruising because the ships are smaller and have fewer cabins. There is, however, a huge variety in river cruise price bands. Some cruise lines, such as Shearings Holidays and The River Cruise Line, offer budget-friendly options, whilst there are also more expensive alternatives that we would recommend such as Avalon Waterways, Viking River Cruise, Noble Caledonia and Scenic Tours.
What should I expect from a six star cruise ship?
• Firstly, it's important to understand that there is no official star rating system when it comes to cruise ships. 'Six star' is a term that has been coined to differentiate what you can call 'mainstream luxury' lines like Cunard, Celebrity Cruises and Princess Cruises to the more boutique lines, with smaller ships like Regent Seven Seas, Silversea and Paul Gauguin.
• A 6-star cruise offers services and facilities you'd expect from the world's best hotels. Different cruise lines have different features, going from butler service to free unlimited excursions, and can appeal to different types of cruisers - so it's worth doing a bit of research.
• Most of the 6-star cruise lines are all-inclusive, although there are a few exceptions like Oceania Cruises and Windstar - so it' is always worth checking before you book.
To find further tips on cruising or to book your own cruise bargain visit Travelzoo's website at: www.travelzoo.co.uk
Raph has been at Travelzoo for almost four years and is Travelzoo's resident Cruise Expert. Raph knows everything that's worth knowing about planning a cruising holiday and understands how to navigate the world of cruise offers. He additionally oversees every cruise deal that Travelzoo sends out to its 3.5 million UK subscribers.