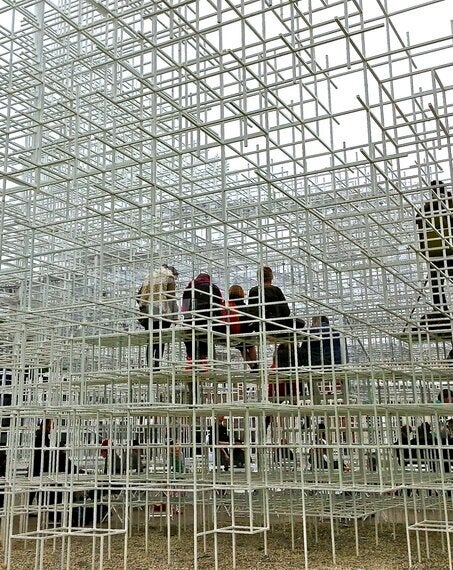 Looking for a new home, though potentially daunting, can, nevertheless, incite vague stirrings of excitement. After all, the prospect of finding a new pad to fill with cherished possessions and fresh acquisitions to suit one's very own, personally-hewn environment, can finally take shape. London looking, however, is in a league of its own and excitement has nothing to do with it.
Here are a few definitions to watch out for:
'Motivated' vendors means "he's happy to sell but he wants to rent it back from you for the next year"; 'Un-motivated' vendors roughly translates as "we won't accept a penny less than the outrageously inflated asking price and, come to think of it, we won't bother to sell after all" 'Flexible' vendors', I now know from one experience too many, means , "If you pay full asking price they can reduce the settlement date by 8 months"; and 'He's in no hurry' vendor means "he's willing to come down a little on the price, because the property is tenanted 'til 2016".
And though initially the answer to each and every one of these scenarios is a "Duh, no", the little worm of compromise begins its circuitous but determined route to that apex of central London thinking - yup, insanity. As I found myself clinging halfway up a ladder leading to the third bedroom of a "delightful maisonette" in the chic area of Notting Hill, I precariously turned and looked down at the twelve year-old realtor and excused myself from hurtling up the remaining rungs: "Please don't take this personally", I cooed, " but I'd quite like to live in a grown-up space, you know, with stairs".
So long as Central London remains a global financial centre and one of the preferred destinations for the world's wealthiest and, sometimes, dirtiest investors, the disparities of affordability and availability will unduly influence these predicaments. 25% of central London properties remain vacant as their owners live elsewhere. Three large buildings in the heart of the capital's wealthiest neighbourhood, Mayfair, lie empty, bought by Malaysian money. An apartment in sought-after Kensington has just been bought for $5.7m by a regular Russian 'biznesman' who visits twice a year, while a Middle eastern family is looking for a house in the $8-11 million range as a base for the occasional holiday ("Why not stay in a hotel?" puffed the estate agent).
And 'gazumping' (the peculiarly English trait of stabbing the first well-intentioned buyer who commits firmly in the back by accepting any increased offer of £5 or more) is back in the running after a minor pause in 2009. One woman in her thirties was gazumped three times on properties ranging from $8 to $10 million, the last one by her close girlfriend after she'd confided in her about the dreamy property she'd seen.
My husband and I finally made an offer on a subterranean excavation known here as a 'lower ground floor flat'. Upon revisiting the property, one of 40, with the worm of compromise busily threading its way around the crevices of my addled brain, I spied through the top of a bedroom window the same moth-eaten slippers making their way along the pavement that I had caught sight of the first time I had entered the property a week earlier. I realised, with some trepidation, that the slippers belonged to the wild, grey-haired, guffawing bonkers woman who schlepped up and down the 20 yards outside our future home. I tried to look nonchalant when the tenant helpfully pointed out that the building next door served as a residential psychiatric clinic, which was only problematic at night when the patients were left unsupervised. One simply called the police when the shouting got too loud. During the day all was fine, if you didn't mind Snow White's witch howling with deranged laughter outside your door.
What is more frightening than the prospect of finding nowhere to live in central London, is how close I came to sharing my morning chats with the cast of "One Flew Over The Cuckoo's Nest", all for the price of a mansion anywhere outside central London's five mile radius. But perhaps insanity is just a new version of a Londoner's reality and now, clearly going the same way, I might find somewhere to live.
Popular in the Community