With their vintage threads, vinyl records and penchant for independent coffee shops, hipsters are well known for their discerning tastes. But thanks to the global popularity of this exclusive subculture, hipsters no longer need to settle for a mainstream chain - they can now unpack their skinny jeans in the boutique hotel of their dreams. Here, hotel search website trivago.co.uk runs through the best hotels around the world for hipsters.
1. The Iron Horse - Milwaukee, Wisconsin, USA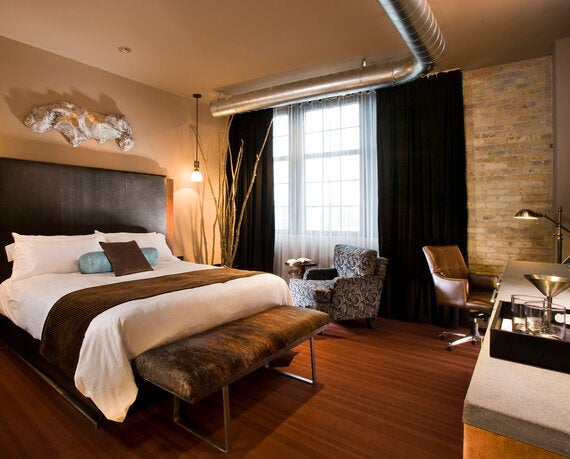 The search for the perfect hipster hotel should, by rights, start in the US, where the beatnik trend gained popularity in the 1950s. Today, the Wisconsin city of Milwaukee might be better known as the birthplace of the Harley-Davidson, but it is also home to The Iron Horse - a former warehouse-turned-hipster paradise. Built over a century ago, the building has been renovated with a strong loft feel, complete with exposed brickwork, oak beams and visible pipes. With 100 stylish rooms, the Iron Horse is perfect for fans of modern design.
2. Alma Hotel & Lounge - Tel Aviv, Israel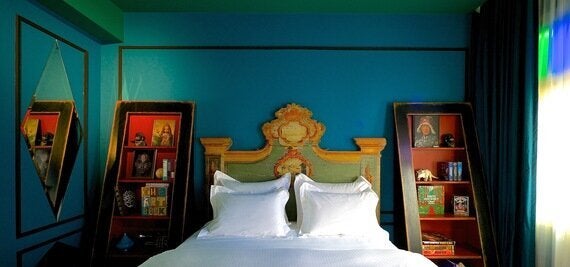 Source: Alma Hotel & Lounge
Fusing bohemian chic with sophisticated style might sound difficult but the Alma Hotel & Lounge makes it look easy. Built in 1925 and renovated in 2012, this fashionable hotel mixes eclectic historic architecture with modern indulgence, where beautiful antiques sit alongside contemporary furnishings. Located at the very heart of Tel Aviv's White City, this hidden gem has just 15 distinctive rooms, offering its guests their own slice of hipster luxury.
3. Fabric - Paris, France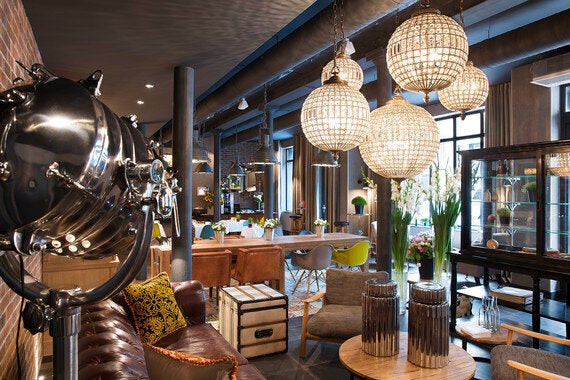 Of course no list for style icons like hipsters would be complete without including the most stylish city of them all - Paris. For hipsters travelling to the fashion mecca, there is only one place to stay: Fabric. Light, open spaces coupled with bold colours and precise attention to detail are the hallmarks of this Parisian hotel, which takes its inspiration from the area's raw industrial heritage - think exposed brick, high ceilings and metallic furnishings. With Wi-Fi available throughout the hotel, you'll have plenty of time to capture these aesthetic features on instagram. The only question is: which filter to use?
4. 1888 Hotel - Sydney, Australia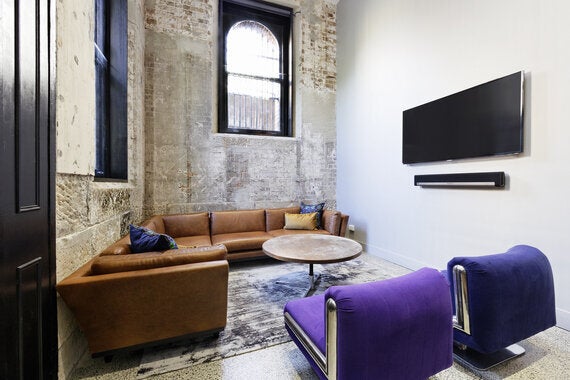 Embracing social media and the technological age, 1888 Hotel in Sydney is proud the be the world's first "instagram hotel," actively encouraging users to upload their snaps and displaying them on their website. The hotel also offers free high-speed WiFi, iPads and 32" Smart TVs in each room - all essentials for the hipster lifestyle. Despite these modern accessories, the hotel is actually found in a listed building in the heart of Sydney and boasts plenty of original features, including 3 metre-high ceilings and Iron Bark Beams. Combining contemporary style with 'old world charm', this is the perfect place for those seeking the best of both worlds.
5. City Circus Athens Hostel - Athens, Greece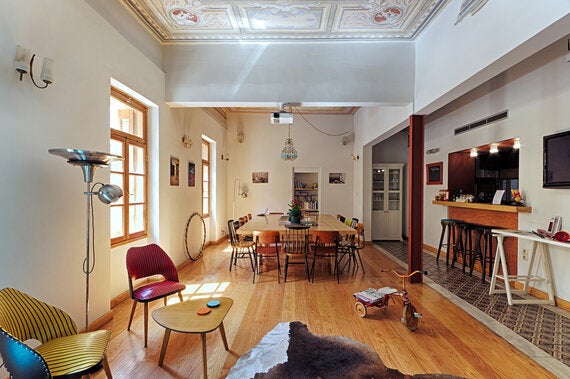 Source: City Circus Athens Hostel
Welcome to the Circus! Located in the hip Psiri district in Athens, this boutique hostel offers an alternative space for the travelling hipster. With high ceilings and period features, the hostel combines vintage furniture and reclaimed materials with modern design elements to create an effortlessly bohemian feel. And with a rooftop terrace and a range of activities for guests, there won't be a dull moment at the Circus...
6. The Icon - Prague, Czech Republic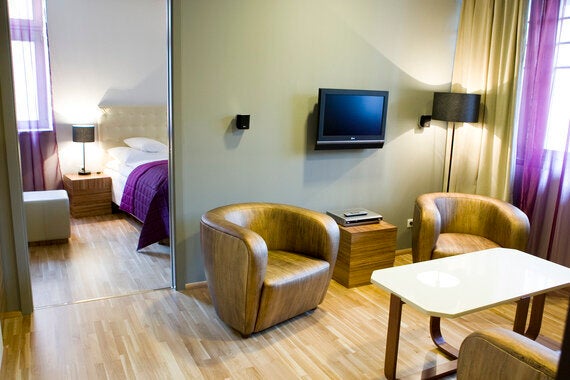 Situated in the direct centre of Prague, The Icon is a chic boutique hotel that hipsters will love. Found in a carefully restored 19th Century building, the interior combines contemporary and traditional features to reflect its urban setting. Guests can dine in the high-quality tapas bar and restaurant boasting a menu created by the personal chef to Oscar-winning Tommy Lee Jones. The prime location of the hostel means that trendy cafes and bars are never far away.
7. Michelberger Hotel - Berlin, Germany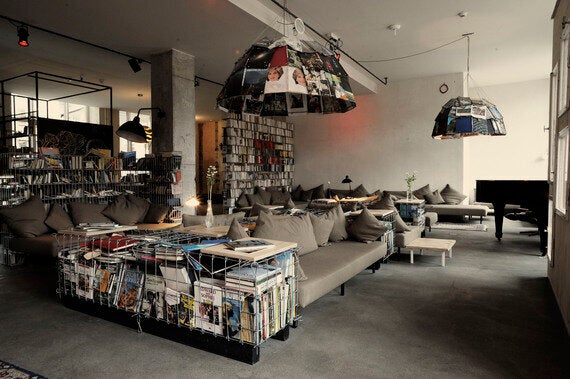 Source: Michelberger Hotel
When hipsters are mentioned, there is one city which always springs to mind: Berlin. The European capital of the hipster trend, Berlin is a melting pot of alternative culture, scene bars and cafes and cutting-edge art. And what better place to stay than Michelberger Hotel? With a perfect location close to the East Side Gallery and Berlin's best bars and clubs, Michelberger Hotel is a blend of modern and vintage: the hotel boasts flat screens and wifi, in addition to 1940s furnishings and independent works of art.
8. Rough Luxe - London, UK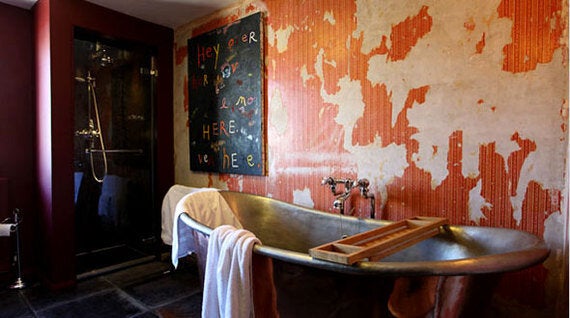 With just nine rooms, Rough Luxe is the exclusive boutique hotel of hipster dreams. Living up to its name, the hotel is the pinnacle of shabby chic, with dark elegant furnishings complimented by peeling wallpaper, linoleum prints and worn furniture. Found in a typical London townhouse, this hotel is the ideal choice for hipsters travelling to the fashionable and historic British capital.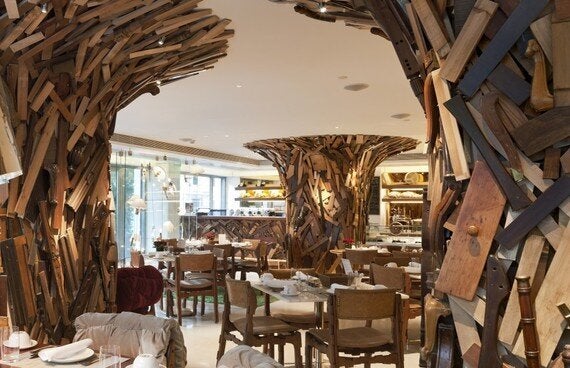 YES! hotels are synonymous with great design and Hotel New in the heart of Athens is the no exception. Designed by award-winning eco-sensitive Brazilian designers, the hotel encompasses aspects of urban street life, entwined with nature. Handmade furniture and innovative installations fill the hotel's bright and open interior, while outside, the city of Athens is right on the doorstep. The hotel's central location is perfect for exploring the ancient capital - if you can tear yourself away from the hotel, that is.
10. Kimpton RiverPlace Hotel - Portland, Oregon, USA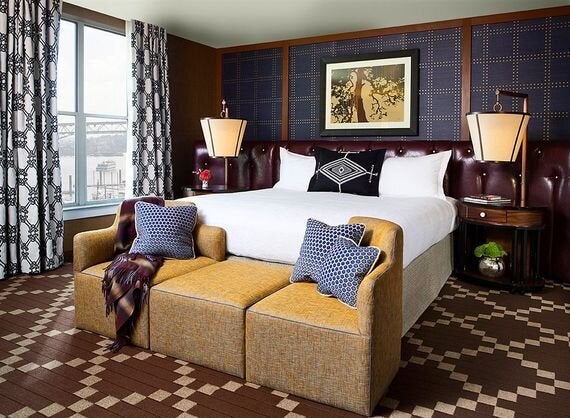 Source: Kimpton RiverPlace Hotel
Portland should be well-known to any self-confessed hipster, thanks to its cult indie TV show Portlandia and the city's unofficial status as the most hipster city in the US. While the city is not a regular on many travellers' wishlists, Oregon's capital is something of a hiddem gem, known for its roses and flourishing food and drink scene - including many local microbreweries. All of which can be explored from the idyllic setting of Kimpton RiverPlace Hotel, found on Portland's waterfront. Inside, the hotel indulges in retro chic with stone fireplaces, huge leather furnishing and art deco finishes. Located next to the Oregon Convention Centre, the hotel is perfect for a hipster-meets-Mad Men break.
Related