Every traveller has an idea in their mind of what to expect in a country - whether it's onion-domed churches in Russia or fairy tale timber-framed houses in Germany. But sometimes we can't rely on these travel instincts.
Thanks to colonisation, shifting borders and copy-cat towns built for tourism, it might not always be clear what country - or even continent - a town is actually in. Here, trivago.co.uk has compiled a list of the world's most mixed-up cities.
Can you guess where these places are? It might not be as easy as you think...!
1. Blumenau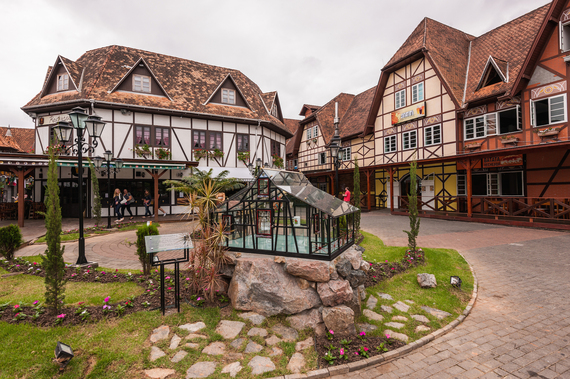 Credit: © Embratur
in... BRAZIL
While it looks like a scene straight from Bavaria, the city of Blumenau is actually found in the state of Santa Catarina in the Southern Brazil. Like many cities and towns in the area, Blumenau was founded by German settlers in the mid-19th century. The city has maintained its Teutonic feel with many examples of German architectural styles still on show. Blumenau also hosts its own annual Oktoberfest celebration.
2. Vigan City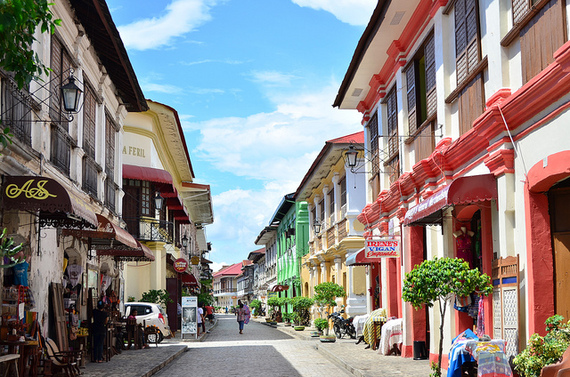 Credit: Flickr, Andrew Russel
in... THE PHILIPPINES
Yes, despite its classic Spanish feel, Vigan City is actually located on the coast of the South China Sea. The town was officially founded by Spanish traders in 1572, though the area had existed as a Chinese trading post for many years prior. Today the city's architecture is a blend of Spanish, Chinese and Filipino, due to which the town made it onto the UNESCO list in 1999.
3. Portmeirion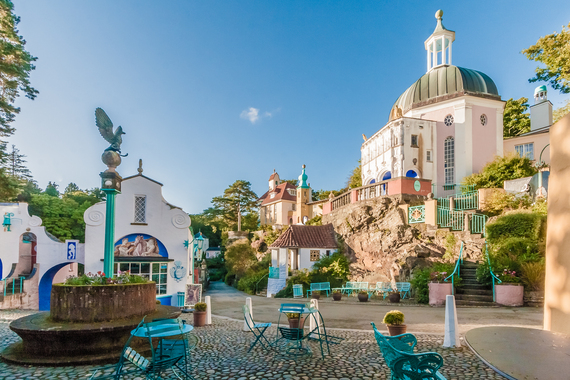 Credit: Flickr, Mark Hughes
in... WALES
While it might look like a town on the Italian Riviera, you'll actually find Portmeirion in Gwynedd, North Wales. The small village was built by a Welsh architect between 1925 and 1975 to pay homage to the "atmosphere" of the Mediterranean - and Portofino, Italy in particular. The village has served as a shooting location for many British TV series over the years and is today owned by a charitable trust.
4. Kazan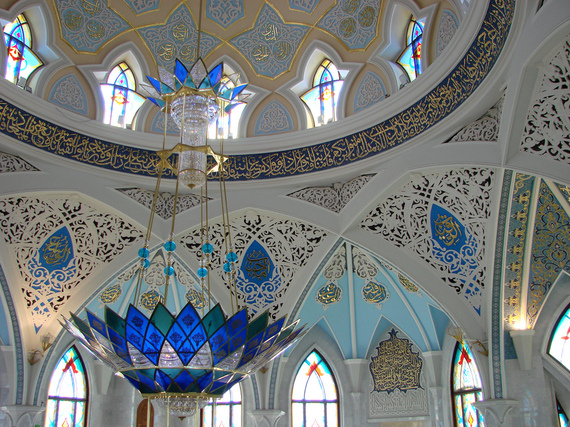 Credit: Flickr, Adam Jones
in... RUSSIA
Known as an Istanbul on the Volga, Kazan is the capital of Tartarstan - a republic within Russia. Famous for its large Tartar population, the region shares many cultural similarities with Turkey and has a long history of Turkic tradition. Its city Kremlin is the only one in Russia to feature both an Orthodox Church and a Mosque.
5. Macao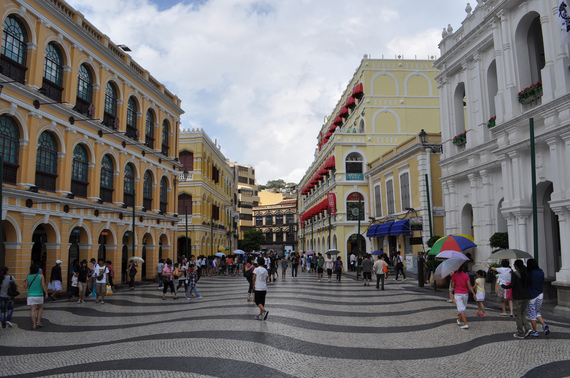 Credit: Flickr, Raymond June
in... ASIA
Despite its classic Portuguese architecture and Mediterranean feel, Macao actually neighbours mainland China. Administered by Portugal until as recently as 1999, the Portuguese influence on the city is clear: Portuguese is still widely spoken and the city has a large Christian population. Today, the economy of the city is booming. Macao even boasts the world's highest life expectancy.
6. Brighton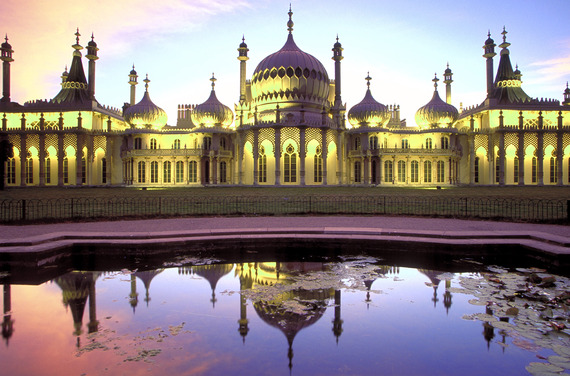 Credit: VisitBritain
in... ENGLAND
Though global exploration and colonisation exported European cultures to other continents, cultures around the world also began to influence Europe. The Royal Pavilion in Brighton is a prime example of that - its exterior is inspired by typical Indo-Islamic architecture in India, while part of the building's interior have clear Chinese and East-Asian influences. Built between 1787 and 1823 as a Royal residence, the Pavilion is now open to the public.
7. Solvang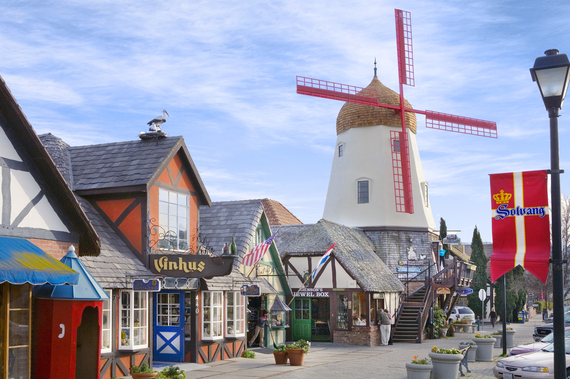 Credit: SolvangUSA.com
in... CALIFORNIA
While it might look quintessentially Scandinavian, this village can be found in sunny California. The settlement was founded in 1911 by Danes looking to escape harsher winters elsewhere in the States. Today the town features a copy of the famous Little Mermaid statue found in Copenhagen, as well as many traditional Danish bakeries. A hit with tourists, Solvang sees over a million visitors a year.
8. Harbin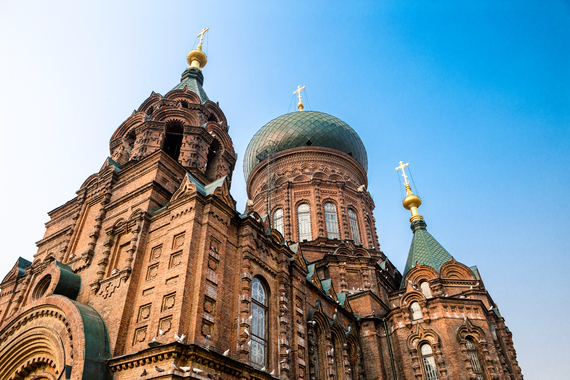 Credit: Flickr, See-ming Lee
in... CHINA
From the deep green onion domes, you might be fooled into thinking you were in Russia, but the Saint Sophia Cathedral is in Harbin, northern China. Though it no longer functions as a church, the building is a protected national monument in China. The church is a reminder of Harbin's founding years at the beginning of the 20th century, when the city was home to a large number of Russian immigrants, more of whom flocked to the city during the Russian Revolution.
9. Vyborg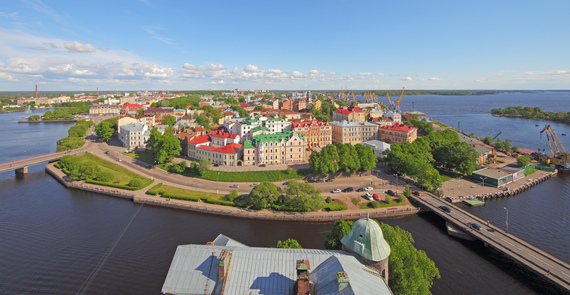 Credit: WikiCommons, A. Salvin
in... RUSSIA
The city of Vyborg has a long and complicated history. Thanks for swapping and changing borders, the city has found itself part of Sweden, Finland and Russia. Despite being a part of the Swedish Empire for centuries and then flourishing as part of the Grand Duchy of Finland, the city is today in Russia. However the city maintains a very unique feel, with Finnish style buildings and a castle at its centre, which was originally built by Swedes.
10. Willemsted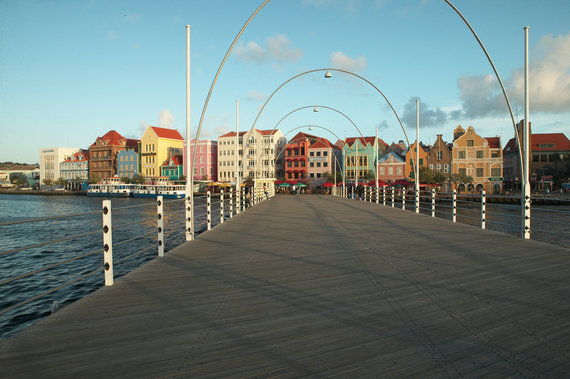 Credit: Curaçao Tourist Board Europe
in... THE CARIBBEAN
Though this city of Willemsted is still part of the Kingdom of the Netherlands, its exact location may surprise you - the island of Curaçao in the Caribbean. Willemsted was founded in 1634 when the Dutch captured the island from the Spanish. Today, the town centre - which features many Dutch characteristics - is a UNESCO World Heritage site, listed as an unrivalled example of Colonial town planning.