Nothing beats a good walking tour. With their access to cultural hotspots, walking tours help acquaint tourists with a city while being educational and, with the right guide, really good fun. However, many can fall into the trap of being little more than by-the-numbers whistle-stop tours of major attractions. We've decided to think outside the box and have selected nine of the best alternative walking tours around Europe, from Berlin street art to Harry Potter's London.
1. Alternative Berlin: Street art workshop and tour - Berlin, Germany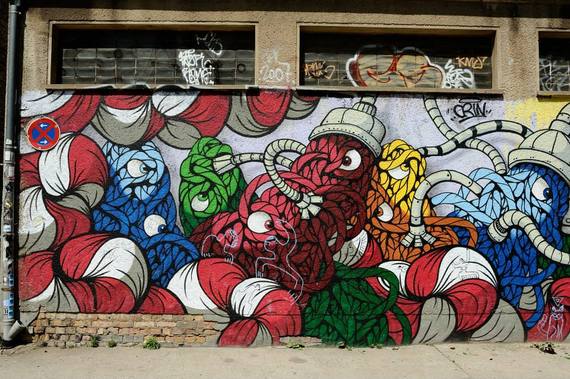 Source: Alternative Berlin
Led by graffiti artists and street art experts, this two-part tour takes place in the urban backstreets of Berlin, and visitors will discover some of the most renowned and innovative examples of street art, graffiti and mural art around. During the first part of the tour, visitors are taken around by a guide and see some of the best graffiti, mural art, stencils and installations. The street art changes rapidly so there is always fresh work and tour-goers may even get the chance to see an artist doing a piece live. The second part is a graffiti workshop which takes place in an abandoned margarine factory, and tour-goers get to create their very own canvas piece to take home. All of this costs just €18 - around £12.
2. Hans Christian Andersen's Denmark - Copenhagen, Denmark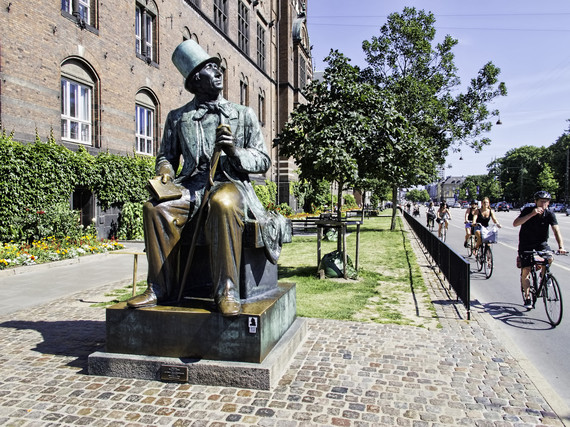 Source: Dan Lundberg, Flickr
Spending most of his life in Copenhagen, Hans Christian Andersen wrote timeless fairytales including The Little Mermaid and The Ugly Duckling. Many places in the city still look as they did in Andersen's lifetime during the 19th century. Visitors can join him (or more accurately, American Richard Karpen as Andersen) for guided walks around various parts of the historic city centre. Karpen is a stellar raconteur and provides an entertaining and informative tour of the Danish capital. Tour-goers learn about the various architectural styles on display, enter buildings with impressive interiors and explore hidden alleyways. Tickets cost 100 Danish Krone (around £9).
3. Hidden city tours by the homeless - Prague, Czech Republic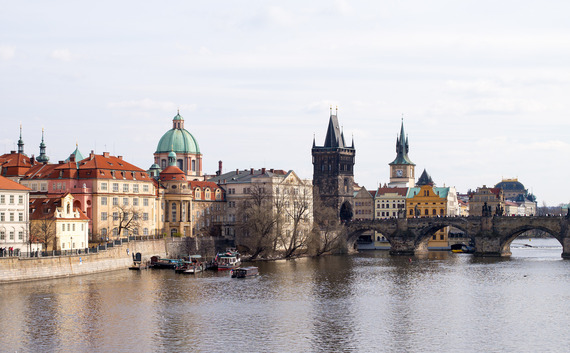 Source: Roman Boed, Flickr
Pragulic are an innovative team of young social entrepeneurs with the stated aim of changing public opinion of homeless people and making it easier for people without homes to return to ordinary social life. Tours are built around the personal histories of the guides, ensuring each is a completely unique experience for visitors. Honza B is a book-lover and a poet, and his tour explores the hidden corners of Žižkova and Královské, taking visitors to used book stores and homeless colonies. Robert's tour takes guests by railcar through the Prokopské valley, whilst Ondra's introduces people to the city's most interesting buskers - including the fastest Czech guitarist. Prices are reasonable, with £7 adult tickets and family tickets costing £20.
4. 1916 Rebellion Walking Tour - Dublin, Ireland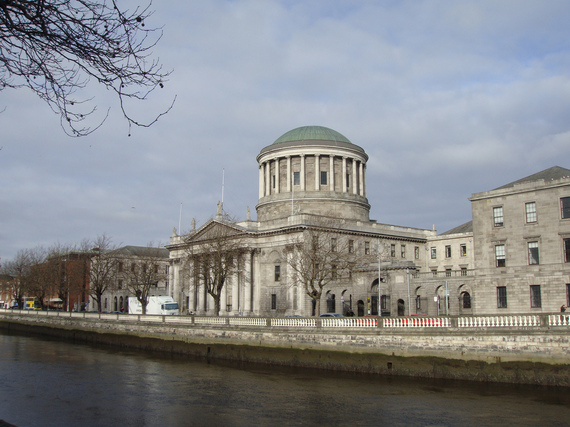 Source: amanderson2, Flickr
The Easter Rising was the most dramatic event in Ireland's struggle for independence. This violent battle resulted in many deaths and the destruction of many parts of Dublin. The subsequent executions of the leaders awoke a generation to the cause of Irish freedom. This event will be commemorated in Dublin throughout 2016 to mark its centenary year, and this tour is one of the best ways to learn about some of the complexities of modern Irish history. Led by authors of The Easter Rising, Lorcan Collins and Conor Kostick, this tour takes visitors to the key locations of the Rebellion in Dublin. Participants gather in the famous International Bar on Wicklow Street before embarking on an interactive, educational and entertaining journey through Irish history. Tickets cost €13 (around £9).
5. Ancient and Old Rome - Rome, Italy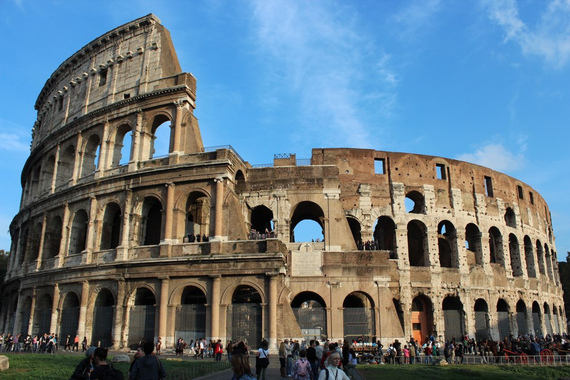 Source: Grace.Donaghue, Flickr
At €35 (around £25) this three-hour tour is the most expensive on the list but arguably the most impressive, taking in 2,000 years of architectural history. All the big-hitters are covered here, from the Roman Forum to the Trevi Fountain and of course the Colosseum, which includes a visit inside. While these sites are breathtaking on their own, the tour guides breathe life into the city's complex and fascinating history. As well as educating tour-goers about the history, politics and architecture of this stunning city, they are also able to provide a sense of the real life and times of Ancient Rome through their enthusiasm and humour. This is an interactive experience, and participants get to take to the stage and role-play as gladiators, emperors, slaves or one of the gods.
6. Harry Potter Muggle Tours - London, United Kingdom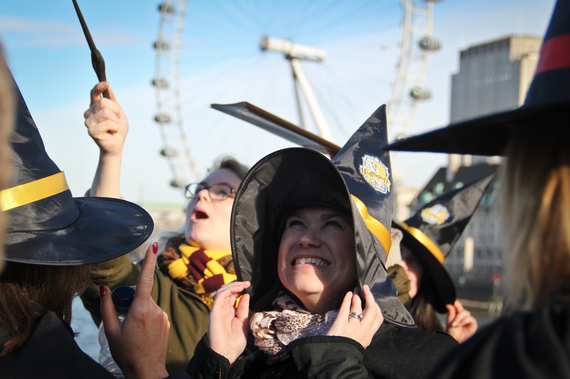 Source: Muggle Tours
Led by expert guides, muggles of all ages can enjoy following the magical footsteps of Harry, Ron and Hermione and explore the London of Harry Potter. The tour takes visitors to many of the landmarks featured in the film series as well as places that inspired JK Rowling. Tour-goers will experience the winding roads of old medieval London that are reminiscent of Knockturn Alley, the entrance to the Leaky Cauldron and the Ministry of Magic and much more - all while learning fun facts about the books and the movies. At £12 for adults and £10 for kids under 11, this is fun for all the family.
7. Istanbul Eats - Istanbul, Turkey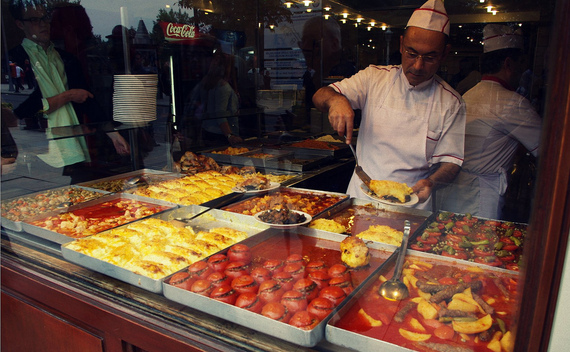 Source: Matt_Weibo, Flickr
For lovers of Turkish cuisine, look no further than the four culinary walks offered by Istanbul Eats, guiding visitors through the backstreets of Istanbul. As well as tasting, food-lovers can look forward to discovering some of the history behind the servings. Walks take place from morning to midday and are led by knowledgeable guides who take tour-goers through small historic side streets to discover hidden gems and eat as the locals do. With Turkish, Greek, Arabic and Persian influences, the food is varied and of course spicy. The Hidden Beyoğlu tour is a cosmopolitan stroll through classic and unknown eateries of the neighbourhood, taking in hidden features such as an Armenian church inside a fish market, as well as great views of the city.
8. Montmartre Fashion Tour - Paris, France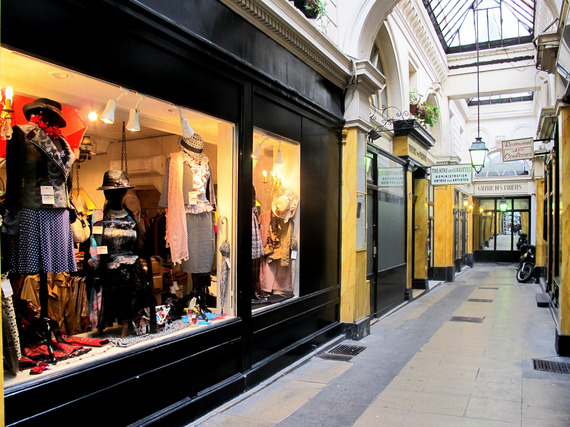 Source: jmdigne, Flickr
Being irresistibly sophisticated, Paris is something of a fashion hub, with a host of trendy (and expensive) brands stationed in the city. Not everything there is extortionately-priced, however, and budding fashionistas should look no further than the Montmartre fashion tour for a spot of retail therapy. Participants are assigned a personal shopper who guides them around the French capital's trendier districts, checking in to avant-garde boutiques and independent shops along the way. Guides tailor tours around each tour-goer's personal style and, crucially, their budget.
9. Olivia's Safari - Hamburg, Germany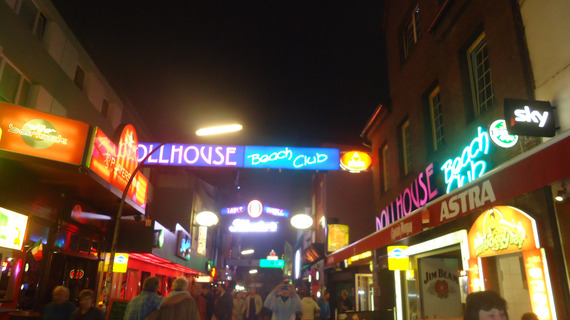 Source: Silvia Martin, Flickr
Olivia Jones is Germany's most famous drag queen, and a former winner of the German I'm a Celebrity. Guests can join her for a one-and-a-half hour tour through the jungle of blinking lights of Hamburg's red light district: St. Pauli and the Reeperbahn. Stops on the tour include the legendary boxing studio Zur Ritze, Herbertstraße (for men only) and one of the many sex shops, before being served a cocktail by the lady herself in the Olivia Jones Bar. It goes without saying that this is not family-friendly...