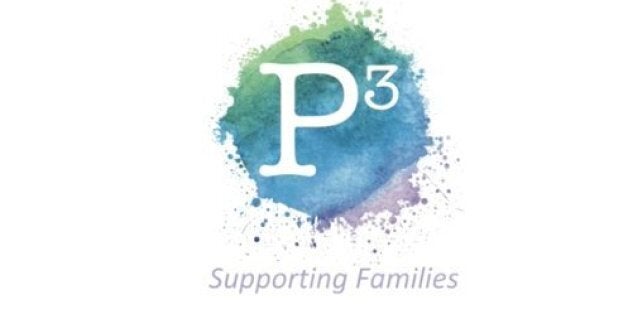 Sadly, governments do not properly track LGBT parenting statistics, failing to collect data that is representative of the myriad of ways in which LGBT individuals can parent and have families.
Having said that, the data that is available suggests that approximately 20,000 UK lesbian and gay couples are raising families, compared with 220,000 American lesbian and gay couples. These numbers do not include trans*, single or co-parenting LGBT individuals. So, we can only assume the numbers are higher. More impressively, some 6 million Americans report having at least one parent that identifies as LGBT.
But despite these numbers, stop and ask some stranger on your way to work if they know of any LGBT families, and you will find most struggle; or they will name a high-profile parent like Elton John or Cam and Mitch from the popular American sitcom Modern Family, but that's probably it. That is not role modelling for you and me as average lesbian, gay, bi or trans* individuals and it certainly is not enough to open the minds of my straight parent counterparts who sometimes question the validity of my family.
I'm a single gay dad. I have the most amazing 6 year old son by way of adoption. But despite living in a very cosmopolitan part of London (England), parents have bluntly told me that a playdate between our kids is not possible because of my "lifestyle" choice.
Let me tell you about my lifestyle ...
I aim to be the best parent I can be; I strive to raise a happy, laughing, kind and good young man while still striving to be at the top of my career; I consider getting to work having dropped my son off at school with homework done, his sports kit for PE in his bag, matching socks on and a (relatively) balanced breakfast eaten to be a successful start to the day! (Trust me, as any parent knows, that can be a real struggle some days!!) I have debates over eating vegetables, getting extensions to bedtimes, and watching movies that are probably not age appropriate. I play board games and Xbox with my son, make up imaginary superheros, and have a tradition of making chocolate chip pancakes on Saturday mornings. My time belongs to my son and most days I don't know how I juggle it all... but you know what? I wouldn't change it for the world.
So, to anyone who asks, this describes my "lifestyle choice". And if this makes me a gay parent or me and my son a gay family, then guess what, every straight parent out there must I guess be (secretly) gay too!
I'd like to share with you this video called Family is Love, which kicks off the #familyislove campaign by P3:Proud.Professional.Parents. I'm co-founder and co-chair of P3, a support and educational network for (predominantly) LGBT parents and prospective parents, but more and more, a support network for any parents whose family is non-conventional or non-traditional. Non-conventional or non-traditional does not make it any less of a family!
Two and a half years old, P3 supports more than 600 members across an array of panel, coaching, networking and playdate events, with a focussed balance on juggling parenting and careers. P3 also brings a voice and opportunity to bring to the forefront important topics that people think about but seem to have never or rarely, to date, discussed publicly.
In 2016, P3 focussed on the realities of being a single LGBT parent, and this year, amongst other programmes, is focussing on trans* parenting and parenting with HIV. (Neither is, by the way, a barrier to having an amazing family!) We want to help break down the stigmas and show that all families are dependent on love, and that sex and sexuality doesn't affect that.
As P3 has grown, we have taken on a more prominent role to help role model our families, raising awareness both within the LGBT and straight communities that LGBT families exist and that we are no different to any other family. P3's work will be done when people don't call me a gay dad or describe my family as LGBT, modern, or non-conventional. In my eyes, I am just a dad and my son and I are just a family!
You can help support the #familyislove campaign by liking and tweeting the video, sharing it to Facebook and LinkedIn and in so doing, help challenge people's conceptions of family and who can be a parent. Follow P3:Proud.Professional.Parents. on twitter at @p3parents and at their website at www.thep3network.com.