It is an extremely exciting time for me because today I am launching my first ever crowdfunding campaign on Seedrs. Many of you may remember me from The Apprentice, where I was runner-up. For the past six months, I have been developing the dating application that I pitched on the show and it has been a total whirlwind. Being in the public eye can be difficult, stressful and overwhelming; there is an enormous amount of pressure and it can feel like all eyes are on you.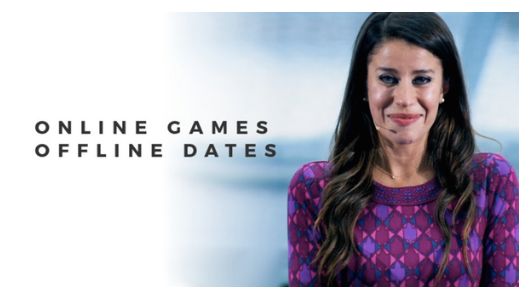 My decision to go onto a crowdfunding platform was a difficult one. It is scary to publicly fundraise, especially if you have already been on a television show with millions of viewers. I have chosen to do a campaign now because we are planning the official DatePlay launch this autumn. Since the show, not only have I been developing the DatePlay product, I have been working extremely hard to secure seed investment for the start up costs and funding to allow me to develop the app. The crowdfunding campaign is therefore to cover the marketing costs so that we can have the best possible launch.
Many people have asked me why I've chosen to fundraise via crowdfunding. It is still quite new and unknown, so there is a bit of trepidation around using the various platforms. One of my main reasons for choosing this route is simple: I really want to encourage more women, just like me, to follow their dreams and to launch their tech businesses. I want to show that there are other avenues that you can take to get investment and that female entrepreneurs should not give up at the first hurdle.
Even though it can be intimidating to fundraise in the public eye, I am doing it because I am passionate about encouraging more females to get into tech. I want to show women that we can do anything we put our minds to. In preparing my campaign, I did a bit of research about women in tech and how the numbers stack up for us. What I found was pretty mind blowing, and not in a good way.
Did you know that a recent study found that in the digital industries just 26% of jobs are held by women? And in IT it is even lower at a mere 16%. Even more shocking, in STEM, (science, technology, engineering and maths) just 13% of jobs are held by women. [1] I find this absolutely crazy; clearly we have a lot of work to do to get women into these industries.
Even the biggest tech companies in the world have a shockingly low number of women working for them in their tech departments:
The technology industry is one of the largest in the world and growing everyday. Technology is a powerful tool to spread your message and change the world. Unfortunately, women are not yet visible enough in this space; we need to stand out and not be afraid to come forward with our ideas, our inventions and our products. Fundraising through crowdfunding is a fantastic platform to do this on;you can not only showcase your own product and encourage people to invest in you and your idea, but also inspire others to do the same.
There are so many women out there who have dreams of starting their own companies but do not have the confidence to follow through; I hope to change this. I have already had so many people contact me following The Apprentice to tell me that I've inspired them. This support has really spurred me on. I am therefore hoping that going down the crowdfunding route will inspire women of all ages to see the options available to fund their tech businesses.
[1] http://www.information-age.com/industry/uk-industry/123461066/international-womens-day-2016-10-things-you-need-know-about-women-tech 08 March 2016
[2] http://www.forbes.com/sites/elenakvochko/2016/01/04/women-executives-in-tech/#477d1bb44d16 04 January 2016