Sometimes, I just really love my job! Working as a marketing consultant the weird, the wonderful and some totally impossible briefs across my desk! Often, I have to politely tell people I am just too busy to get involved, but sometimes a real stroke of genius hits my inbox and I am truly excited to be involved in these projects when they are at grass roots stage.
Let me tell you about a couple of guys from Dublin. They are Derek Dillon and Ralph Hosford, a creative duo that form DurtBird Games.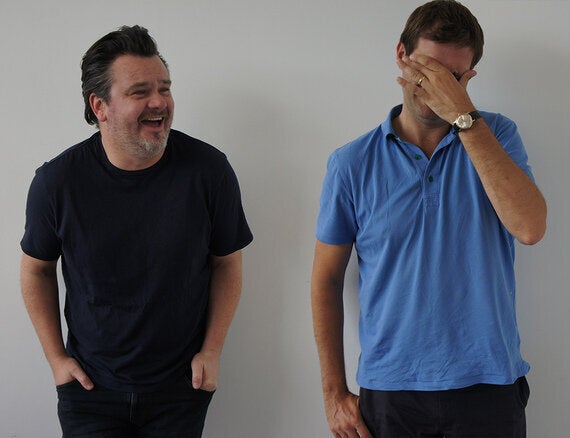 These two met at party over 10 years ago, and have some very successful creative credits under their belt. Derek is a Writer, Producer, Director and Creator of some of Ireland's biggest TV shows, such as Republic of Telly and The Fear.
Ralph is a web developer creating interactive games and applications for clients such as U2, The Cranberries, Stephen Pearce Pottery and Hugo Boss Sailing. He also has developed his own iOS and Android mobile apps.
Their latest stroke of genius is a stunning, fast paced, endless running mobile game, whose character is a hybrid of a Zombie, Vampire and Werewolf called ZompireWolf!
The creative combination of Derek as a writer and Ralph as developer meant the pair had the same vision and very quickly created the character and his world.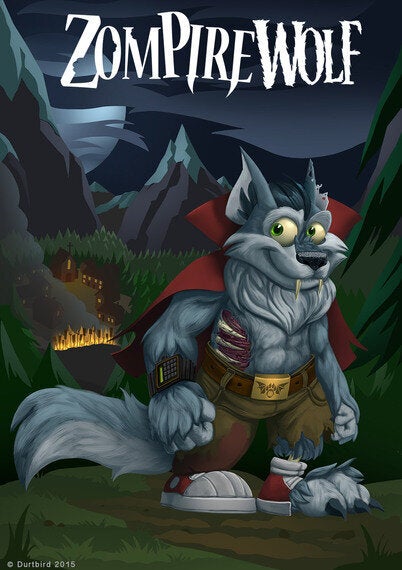 Shortly after discussing gameplay and character creation, the duo realised they needed at least €15,000 to develop ZompireWolf. Knowing that the bank and other financial firms were unlikely options, they discussed angel investment. In their search they discovered that Kickstarter had recently launched in Ireland.
Kickstarter is the world's largest crowd funding platform and is targeted at creative projects. Since it launched in 2009, close to 10 million people have pledged over $2billion to fund 95,000 projects. Ralph explained to me why Kickstarter have opened up to Irish submissions as one of their earliest overseas countries. "The Irish are a very inventive lot!"
ZompireWolf is part Zombie, part Vampire, part Werewolf... and all trouble. One of the most unique features of the game is you can jump between the three character traits depending on the trouble coming your way. As the Zombie he is almost unkillable. As the Vampire he can take to the sky. As the Werewolf he has great strength to destroy any obstacles in his path.
There is an entire world created for ZompireWolf, his enemies, and his friends. They're very excited to show everyone what they have been working on. Launching the project on Kickstarter is only the first step, they see this character evolving into a console game and who's knows... maybe even a movie!
The full game is aimed at every gamer young and old, but as the idea has already captured the imagination of every child who has seen it, mine included! Show the character to your kids and see what I mean!
There will be a cool feature allowing younger users to play in junior mode, where characters are harder to kill, gameplay is slower and there is a lot less gore. The pair understand what it's like to have kids playing a game, and if they get killed in 3 seconds, it's frustrating for everyone involved!
Having secured the services of a lead animator who has worked on such movies as Frozen and Wreck-it-Ralph before the project even launched on Kickstarter, it's not hard to see why they are dreaming big and why sometimes I just love going to work! The more I learn about ZompireWolf the more I want to be a part of his world and share him with mine!
Popular in the Community