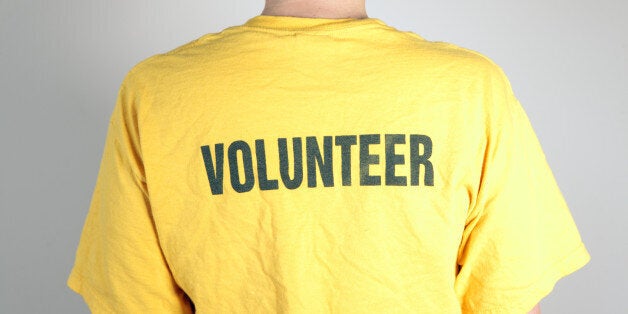 A weekend of excessive spending on Black Friday and Cyber Monday has seen each person in the UK estimated to have parted with as much as £203. Now that global charity drive Giving Tuesday has arrived we've highlighted the variety of ways you can give back without breaking the bank.
1. Donate your clothes... and styling advice
Make room in your wardrobe for those new purchases by getting in touch with SmartWorks. Operating in six UK cities it helps unemployed women back into the workplace by providing high quality interview clothes, styling advice and interview training. The model is deceptively simple, but has a profound impact on the women it supports, many of whom have been out of work for many years and are low on confidence and self-esteem. It's already helped 2,900 women and you could help one more.
Smartphones already map everything from steps taken to sleeping patterns and now 100 for Parkinson's is pioneering the donation of health data to inform better care in our communities. The app collects daily anonymous health data from people with and without Parkinson's to help researchers find better ways to manage the condition. You input basic information each day - like units of alcohol consumed - and then play a simple game which tracks how health factors affect your cognition and response times. It's already sourced 175 million separate data points to support the 6.5 million people living with the condition worldwide.
Other keen receivers of your anonymous data include ResearchKit which straddles a wide array of medical research and is helping scientists find better ways to manage problems such as asthma or predict seizures.
3. Offer a supporting hand from the sofa
Volunteering is increasingly available online and from the comfort of your own home. With 1.2 million older people chronically lonely and 350,000 set to spend Christmas Day alone you could offer an isolated older person companionship on the phone through The Silver Line.
Or you could help young people in need of support and advice by volunteering for The Mix. They've created a secure system for those who only have a spare hour to answer helpline calls and web chats from home rather than their central London HQ.
4. Deploy your office first aid skills on the streets
400,000 people die every year from cardiac arrests but if a life saving electric shock that restores the heart's rhythm can be administered within three minutes the survival rate is 70%. As many as a third know how to perform all-important CPR, so if that's you then why not download the GoodSAM app and give it permission to alert you to nearby cardiac arrests while simultaneously sending an ambulance. The app is so far linked to London, East Midlands and North West Ambulances Services and has already saved lives.
5. Dust off your language skills in the battle against brain ageing
Volunteering is all about matching people's skills and experiences with situations where they can make a real difference. Lingo Flamingo provides tailored foreign language workshops to older and vulnerable people to help battle against dementia, brain ageing and mental health issues. Offered in five languages and featuring memory techniques, music and cooking sessions, the workshops are designed to help maintain brain function, reduce isolation and build self-confidence. The team is working closely with Alzheimer Scotland and Edinburgh University to measure its impact while the model also provides training and employment opportunities for international students and refugees.
If languages aren't your thing there's sure to be something else that matches your skills and interest. Such as helping a primary school child learn to read with Beanstalk or teaching teenagers DIY and trade skills with Volunteer it Yourself.
Whatever you end up doing this Giving Tuesday be sure to share it using #GivingTuesday.
Nesta is the UK's innovation foundation. www.nesta.org.uk