Another bank holiday weekend is nearly upon us. If you are an arts and crafts enthusiast looking for inspirational activities with a creative bent then read on. Looking at William Morris, John Constable and Beatrix Potter we will tour the houses and landscapes that they lived in and loved.
Who else could we start this guide off with other than the founding father of the Arts & Crafts movement himself, William Morris. There are two main sites of interest for those wanting to learn more about the legendary textile designer, architect and poet: Red House and Kelmscott Manor.
Red House is situated in Bexleyheath and was commissioned by Morris in 1859. He wanted a property 'very medieval in Spirit' that could be a 'palace of art' for himself and his friends. Whilst the outside of the house is striking with it steep roof and red bricks, it is the interior that earned it great repute. With stained glass windows, wall paintings depicting medieval scenes, tapestries lining the walls and a minstrels gallery, the L-shaped house was spectacular and described by Morris' friend Dante Gabriel Rossetti as 'more of a poem than a home'. The house is currently in the hands of the National Trust who have uncovered and restored a number of original wall and ceiling paintings. The house is open Wednesday through to Sunday with house tours departing every 30mins between 11am and 1pm. Once you have had your fill of paintings and architecture (if ever that could happen!), you can pop down to the Morris Kitchen Café and have your fill of tea and cake!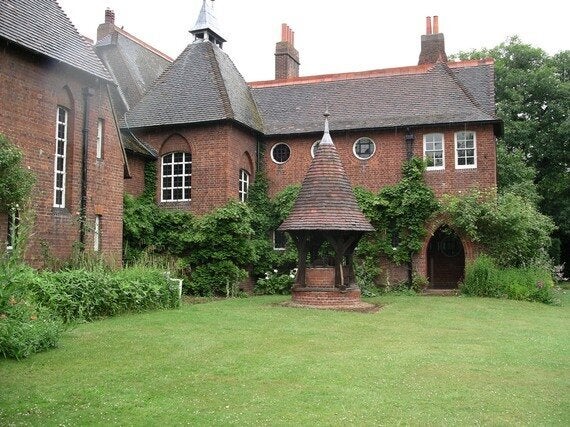 Secondly there is Kelmscott Manor which was the summer retreat of the Morris family and Rossetti. Built in traditional sand coloured Cotswold limestone, the house and garden was a continual source of inspiration for both Morris' art work and writings and that of his friends who visited him there. When Morris first saw the house he was in raptures at this 'loveliest haunt of ancient peace'. It remained a favourite property of his until his death in 1896 after which time it was purchased by his widow Jane. Kelmscott Manor is currently owned by the Society of Antiquaries of London and houses collections of furniture and textiles introduced there by Morris and Rossetti. There are also furnishings by arts and crafts designer Philip Webb as well as the embroidery of Jane Morris and her youngest daughter May to be seen. Enjoy afternoon tea in the converted barn café or indulge in an ice-cream as you stroll through the cottage garden which is jam packed with flowers and plants that can be found in some of William Morris' most iconic designs. The house is open every Wednesday and Saturday from April to October.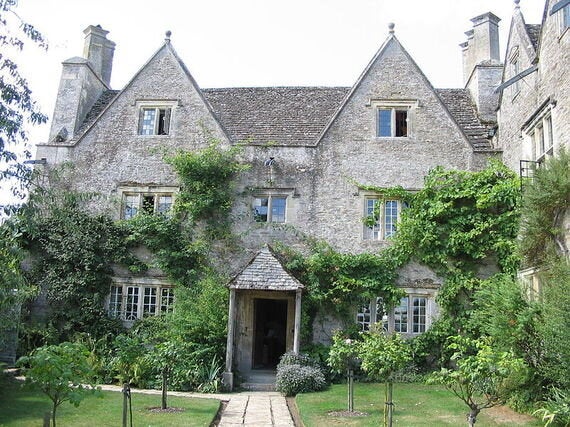 Constable country is the name given to an area found on the Suffolk Essex border where John Constable lived and painted some of his most famous works.
There are so many things to see and do in the Hamlet of Flatford where John Constable's father Golding owned the local grain Mill. The famously imposing red bricked Flatford Mill is the focus of the famous artist's painting 'Flatford Mill (Scene on a Navigable River)'. Nearby Bridge Cottage, a 16th Century farmer's cottage, currently houses a Constable exhibition by the National Trust and tours of the sites in the hamlet leave daily at 12pm and 2pm from the cottage. Whilst at the cottage you can sample the 'best National Trust scones EVER' and pick up a few books to enjoy on your travels from the second hand book shop. Another building recognisable thanks to the Constable painting 'The Hay Wane' is Willy Lott's House which is located a stone's throw from the Mill. Willy was a farmer and good friend of the Constable family.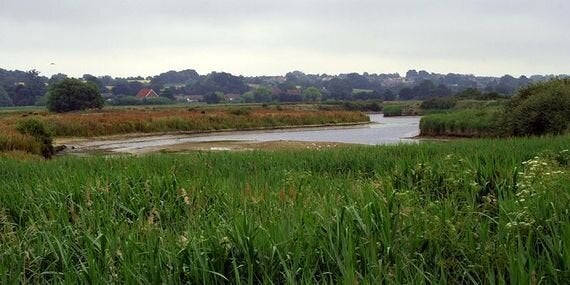 Your next Constable based activity should be a walk along the River Stour and through Dedham Vale.
" I associate my careless boyhood to all that lies on the banks of the Stour. These scenes made me a painter." John Constable
Dedham Vale is designated as an Area of Outstanding Natural Beauty and encompasses Flatford, Dedham and East Bergholt. There is a beautiful 4 mile circular walk from Mannintree to Flatford with the option of including Dedham if you are looking for something a little longer (7 miles). In a number of places the footpath runs close to RSPB owned marshland where you can see a very wide variety of wetland birds. Pause at Fen Bridge to appreciate the unspoilt views across the meadows so loved by Constable or hire a rowing boat at Dedham Bridge for an hour or two to break up the walk.
Beatrix Potter is probably one of the most famous children's story book creators of all time. Her watercolour animal illustrations are still winning the hearts of people across the world today, 70 years after her death.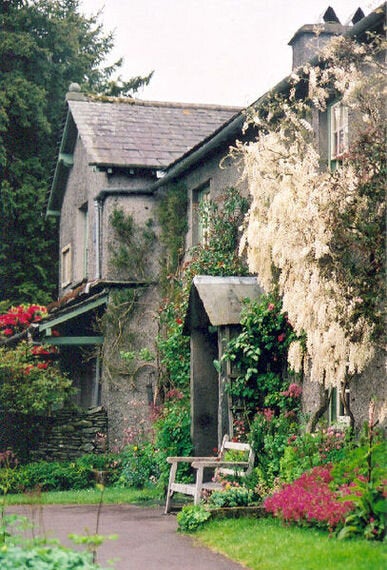 Hill Top House in Near Sawrey was purchased by Beatrix in 1905 with the money she made from her first book 'The Tales of Peter Rabbit'. Having holidayed in the Lake District with her family as a teenager she was incredibly familiar with the area and had a passion to preserve it from development. Hill Top provided inspiration for the popular character Jemima Puddleduck and was also the setting of 'The Tale of Samuel Whiskers'. In the house you can see her writing desk as well as a range of Beatrix's special 'treasures' such as dolls and pottery. When she died, Beatrix left the house to the National Trust who still manage it today. Entrance to the house is by ticket only with timed entrances to prevent overcrowding. The house is open every day of the week apart from Friday.
Once you have seen her home you should pop along to the Beatrix Potter Gallery in nearby Hawkeshead where there are several pieces of her original artwork on display. For 2014 the theme of the gallery is 'On Holiday with Beatrix Potter' which looks at how her childhood holidays fed her passion for nature, illustration and storytelling. Interestingly, the 17th Century gallery building was once the office of Beatrix's husband William Heelis. There is also currently a display of butterflies and other insects which were owned by Beatrix as a child and inspired her early drawings.
Finally, pay a visit to Wray Castle which is approximately a 10 minute drive from Hawkeshead. Beatrix and her family spent the summer of 1882 at Wray Castle which is located close to the shores of Lake Windermere.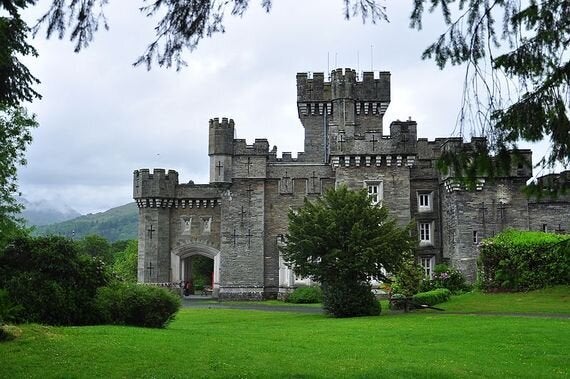 Wray is an unusual National Trust property in that it is unfurnished. Beatrix was an avid conservationist and believed heavily in the work of the National Trust. Wray hosts several events throughout the year including talks and activities to promote conservation in the local area. There is a wonderful 3.5 circular walk from the castle around Blelham Tarn that takes in several sites of historical interest and offers some lovely views of the countryside loved by Beatrix Potter. The castle is open daily from 10am to 5pm with the grounds staying open later during the summer months.
Related