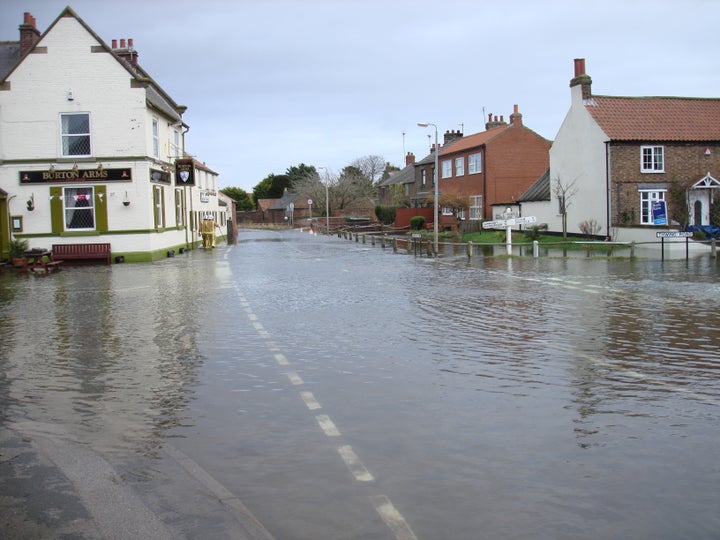 We may all remember last year (2012) and being told that it was one of the wettest years on record. 2012 was the second heaviest year for rainfall since records began with 1,330.7mm. The year 2000 was the wettest year on record with 1337.3 mm of rainfall, third place went to 1954 with 1309.1mm and fourth to 2008 with 1295mm. Some may find it worrying that 3 out of 4 of the wettest years on record have happened in the last two decades. With figures like this it is easy to assume that flooding is going to affect us more and more in the future. Here are a few more quick stats:
• Annual flood damage costs an annual 1.1billion in England alone.
• Statistics show that homeowners are more likely to get flooded than burgled.
• 25% of flooding happens outside of areas labeled as 'at risk' or 'flood prone'.
The Environment Agency has estimated that 1 in 6 homes are at risk from flooding in England, and that most people are unaware of the various ways in which a home may flood. It is not necessary for a home to be near a river for the property to flood, flooding can occur from surface water, sewer flooding, flash flooding or ground water, none of which have anything to do with being near a river or on low ground. And more so, some types of flooding have a greater or lesser impact on a particular geographical area depending on whether it is vulnerable to other lesser known types of flooding.
Not only does one have to consider the damage that flooding can cause to property but also the fact that it may be difficult get a mortgage and insurance for the property, and worse still it may be very difficult to sell when the time comes.
It is obvious that flooding presents a clear danger to homes and sometimes people's lives. But flooding can also affect people's pockets. As flooding seems to be becoming more frequent and continues to hits the headlines, so insurers are picking up on this and we're seeing insurers increasing buildings insurance premiums, insisting on high excesses or excluding insurance for flooding altogether.
The Association of British Insurers (ABI) has been approached by the government with a view to try to get the ABI to agree to provide affordable insurance cover for all properties even those most at risk from flooding, on a "Statement of Principles". Unless an agreement for new measures is achieved between the government and the ABI , the insurance market will change significantly for properties which are at risk of flooding resulting in extremely high insurance premiums for those properties. Solicitors will be urging their clients to consider their options at a very early stage in the home buying process to prevent disappointment and unnecessary financial loss.
In light of this what can home buyers do to try and protect their pocket and purchases? A solicitor can help home buyers understand flood risk and can carry out the investigations necessary to ascertain if there is a risk in order so that home buyers can make an informed decision as to whether they wish to proceed with what will probably be one of the largest purchases they ever make. As a matter of practice they should always recommend that buying clients purchase environmental searches which can reveal flood risks as well as many other potential risks that can affect people's health as well as the value of property.
If you are buying a property and want to try and gauge the flood risk then have a look at this flood risk calculator from The Land Registry.