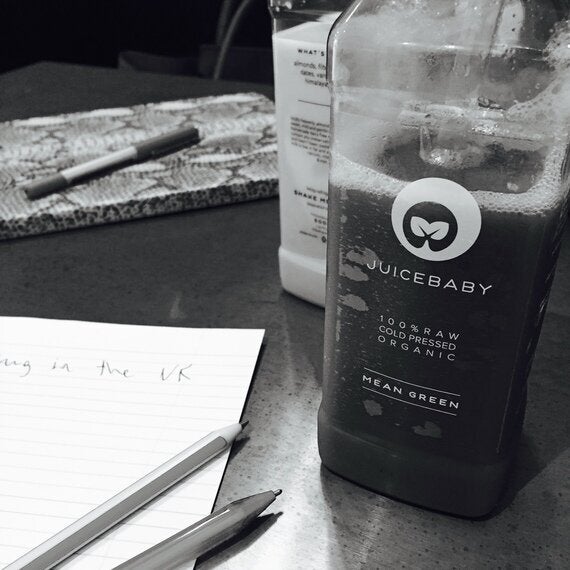 My sister began working at a multinational professional services firm earlier this year. Upon returning to Australia last month I immediately noticed that she had transformed from a university student to a chic graduate. With a hair never out of place and lips never free from red lipstick she seems to be happier and healthier than ever before. I asked her how during what is undoubtedly the busiest and most stressful part of her young life she looks so good, and her reply was simple, "I am becoming a corporate hippie."
Somewhat jet lagged and baffled she quickly informed me that a corporate hippie is a new wave of women sweeping the corporate world. They take their health and life as seriously as they take their job. They sip green juices on their morning commute, yet spend their bonuses on a Chanel lego bag.
I thought that perhaps she had created this term to justify her weekly private yoga sessions, that is until I read an article in City Am last week. The article discusses that the look of a successful businessman has changed from a man with a large gut to a slim go-getter. It is highlighted by the fact that employee wellness programs have exploded with corporations in the US spending over £3.7 bn annually on them.
I realised my sister had a point and it got me thinking about the recent Spring Summer Chanel show. Karl sent chic corporate hippies down the runway. Clad in the Chanel suits this was arguably the most empowering Chanel girl we have seen in a long time.
The Chanel woman was exactly the type of lady I envision a corporate hippie to be. She is the hybrid of a career driven, ambitious woman and an acai munching, yogi who spends her weekends in Byron Bay. She is empowering, striving to create a life for herself yet she is not above spending her money on meditation and Marni. She is simply, smart meets cool.
I am sure that this hybrid could partially be attributed to the growing coolness of super foods and luxury active wear. You only have to look at Net-A-Porter's, Net-A-Sporter site dedicated entirely to selling a healthy lifestyle, to know that healthy is cool.
I also believe it has to do with the growing number of corporate hippies portrayed in the media. Take for example Amal Clooney. She has shown that you can have an amazing career, a superstar husband, great legs and even better style. Few women in the world would have been able to steal the spotlight from George but Amal did and it is not just because of her looks, but because she is smart, sophisticated and worth admiring. As a matter of fact when I spoke to my sister about the recent wedding extravaganza she informed me that her style icon had changed from Miranda Kerr to Amal. When I asked why, her response was, "Because she is smart and powerful".
Whilst I do not for a minute think this woman is anything new; Bianca Jagger has been the epitome of a corporate hippie for 50 years and she is only the tip of the iceberg. I feel that that because they are in the media more and subsequently becoming more respected. The debate over feminism is a large and complicated one but I believe this growth and acceptance of women having multi dimensions is a huge step in the right direction.
I have always stated that the day I am forced to wear corporate attire will be the day I change jobs. If I have learnt anything from my sister and the corporate hippies of the world it is that there is a lot more to a lady in a pencil skirt and blazer than meets the eye. Just maybe I will one day willingly don a pencil skirt, it will have to be Balmain though.