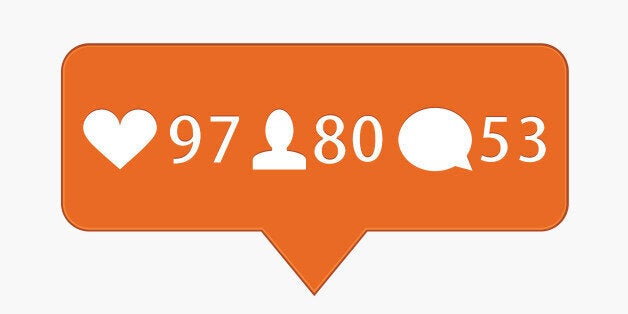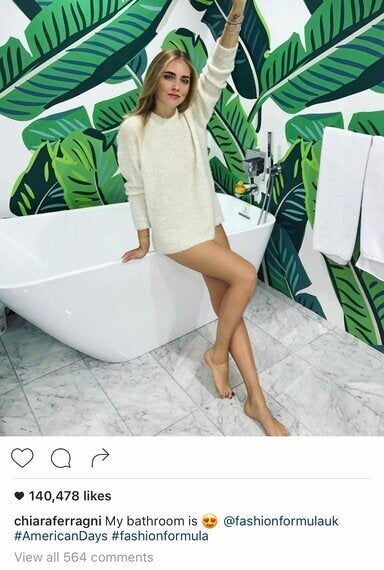 In 2015, Harvard did a case study into the success of fashion blogger come style icon, Chiara Ferragni. Having witnessed the effect she had on a start up business last week, I don't need a Harvard degree to tell you that this blonde haired influencer, has a heck of a lot of influence.
Last Wednesday, the new media mogul, who has a clothing collection and collaborations with Christian Dior, Louis Vuitton and Chanel, under her perfectly styled belt, Instagrammed an image of her new, super glam bathroom wallpaper to her some 7 million followers. The wallpaper had been produced by a young, up and coming company called Fashion Formula. It's a UK based, digital printing textiles business who manufacture all its bespoke products in its London factory.
The picture quickly racked up over 140 000 likes as Fashion Formula simultaneously gained over 1000 followers. To anyone who Instagrams on the reg, you would understand that 1000 engaged, active followers are tricky to come by. To a young, start up, this is a game changer.
In the day of the fiercely prevalent traditional media vs. new media debate, it is silly and short sighted for businesses, particularly small businesses, to not embrace the often criticised world of digital influencers; their prevalence, influence and success is undeniable. While they may not offer the coveted Vogue tick of approval, they offer millions of viewers and a whole lot of likes. To savvy businesses out there, this is probably a whole lot easier to cash in on.
It got me thinking about the the television series Black Mirror, in particular the episode "Nosedive". Black Mirror is generally thought of as being an uncanny thermometer for how the modern world is evolving in regards to technology.
Within the episode the show told the story of a world where your life was documented on a social media platform. The characters were given a rating depending on the activities they showcased. The higher your rating, the more perks you get; the lower your rating, the harder you have to work to keep yourself afloat.
You only have to look at Chiara to realise that we are already living in the world of a likes economy. Chiara has successfully transformed her likes into cash and my hope is that young businesses can cash in on the Chiara effect by understanding how to successfully harness the power of online and social media.
It's no longer just about your latest magazine feature, it's about who Instagrams you.