Burns Night is approaching once more and it's time to raise a glass to Scotland's greatest poet. If you're not usually one to get involved in this annual shindig, the 25th January is the time to don your kilt, get mashing those neeps and tatties and turn your attentions northwards. All eyes will be on Scotland in 2014 - Glasgow will be playing host to the Commonwealth Games in July, followed by the much-discussed Referendum in September. So here are some suggestions on how to make your Burns Supper extra special this year.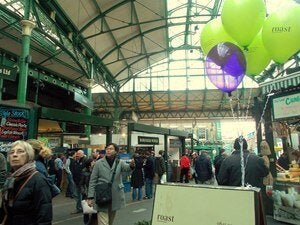 To get your authentic Scottish fare look no further than London's favourite foodie market, Borough. No less than 13 Caledonian food and drink brands will be there between the 23rd and 25th January showcasing their finest and freshest produce. Pick up Burns Night essentials such as the award-winning Macsween Haggis - the traditional type and also their delicious new Three Bird and Venison varieties. Wester Ross and the Argyll Smokery will also be selling some beautifully fresh smoked salmon. Traditional Scottish oatcakes from Perthshire and Errington cheese are also not to be missed.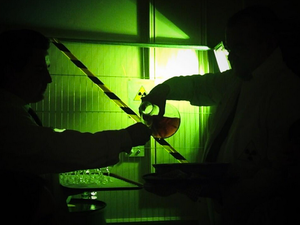 Alternatively, if you want add a fun twist to the festivities, you could take a leaf out of Monkey Shoulder's book and celebrate another famous Burns - the fiendishly sinister Mr Charles Montgomery Burns from The Simpsons. This anarchic whisky brand transformed London's Caledonian Club into a nuclear power plant this week for a highly unconventional supper of Three-Eyed Fish Soup, Radioactive Haggis and Lardy Lads Donuts. To quote the man himself, it was a truly "excellent" evening.
Burns Night is a great opportunity to get up, close and personal with the most famous of Scottish tipples - whisky. What began life as a medicine brewed by monks, it's survived the dissolution of the monasteries, civil war and prohibition and is now enjoying something of a renaissance amongst younger drinkers thanks to programmes such as Mad Men. No longer viewed as an old man's drink, it has become a staple of trendy Shoreditch cocktail bars.
I would recommend kicking off your Burns night celebrations with a drop of Bruichladdich unpeated whisky - from one of the eight working distilleries on the Isle of Islay, this single malt goes great with nuts and good quality crisps. If some of your guests are a bit nervous at the prospect of eating a plate of offal, this could be an ideal way of preparing them for such a feat of daring do. Then pair the main dish of haggis, neeps and tatties, with something like a ten year old Talisker whisky from the Isle of Skye - it's a favourite of the critics and has peppery notes which go perfectly with haggis.
If you've got some room left afterwards go for a Port Charlotte Scottish barley - it's a heavily peated single malt so pairs well with some rich dark chocolate. Alternatively you could pour some sweet triple malt Monkey Shoulder over vanilla ice-cream.
But why stop there? If you want to deviate from the traditional dram of neat whisky and be a wee bit more experimental, here are some Burns Night cocktail recipes you can try: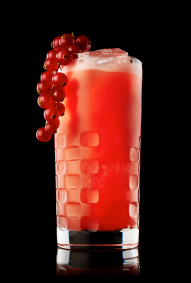 The Artists Special: 40ml Monkey Shoulder, 30ml Montillado Sherry, 30ml Lemon Juice, 30ml Redcurrant syrup. Add all ingredients to shaker and shake well with ice. Strain into a glass and add a dash of soda if you wish and garnish with redcurrants.
The Referendum: 50ml Chase Islay Whisky Cask Conditioned Vodka, 50ml Fresh Pink Grapefruit Juice, 20ml Lillet Blanc, 5ml Tio Pepe, 5ml Sugar Syrup. Shake hard and strain into a frozen coupette glass. Garnish with a grapefruit twist.

50ml Auchentoshan 12 Year Old, 6ml triple sec, 6ml Cognac (or any other good brandy). 6ml elderflower cordial. 2 small figs, 12.5ml anise syrup, 12.5ml lemon juice.
Muddle figs in the bottom of a shaker, add all ingredients, shake and strain into a glass with crushed ice. Then garnish with a split fig drizzled with honey or agave syrup.