When it comes to social media, LinkedIn is THE way to boost your career and land your dream job. If you craft an all-singing, all-dancing, perfect profile, the job you really want is pretty much in the bag - and at the very least, you can boost your career with the networking opportunities it offers. Here's how...
Be confident in your profile
The most important part of LinkedIn is the introduction to your profile, which is the first thing people will read after they've seen - and made dozens of snap judgements about - your photo.
Don't just do the basics. Taking shortcuts sends the message you take shortcuts at work and you don't take your career seriously. People will be less likely to want to network with you - why would they?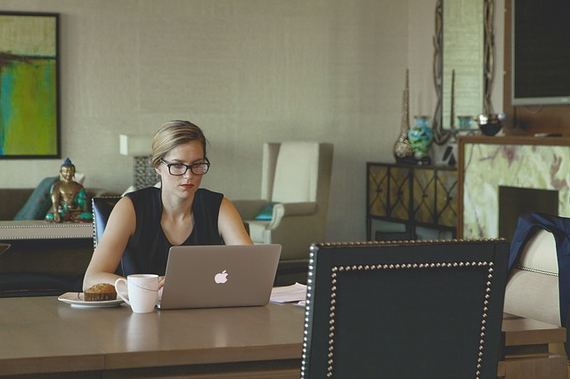 Image: Pixabay
First, think: How do your colleagues see you? Your clients, your bosses, Janet from finance? Are you a people person? Analytical? Numbers-oriented? Creative? Well-organised? Brainstorm with people who know you, and come up with a few words that define you.
Then, think about your audience and what you are trying to achieve. Do you want to attract potential recruiters, impress line managers, establish yourself as an industry expert, or make clients want to buy from you?
Next choose your style. Take your pick. Historically, a traditional 'executive bio' description of career achievements in the third person was always popular, but is increasingly seen as old-fashioned and dull. Still, it works well for senior staff in traditional fields. Individuals with a big bag of technical strengths will do well to create a functional list of keyword-rich skills, the more niche the better. The best option for most people however, is an engaging conversational first person-style bio.
This gives you a great opportunity to talk about values, passions, motivations, talents, accolades and stories that define who you are and what you can do in an approachable way.
Include your top career achievements, as well as any awards. Writing positive things about colleagues, employees or employers will position you as likeable and a strong team player and/or manager. Think about selling yourself - what differentiates you? What do you do better than most? Ask yourself what your greatest talent is and ensure you include it.
Finally, end with a call to action - why and how would you like to be contacted? An email address will increase the numbers of recruiters approaching you. Ensure your LinkedIn status shows you're available if you're actively looking for a new job.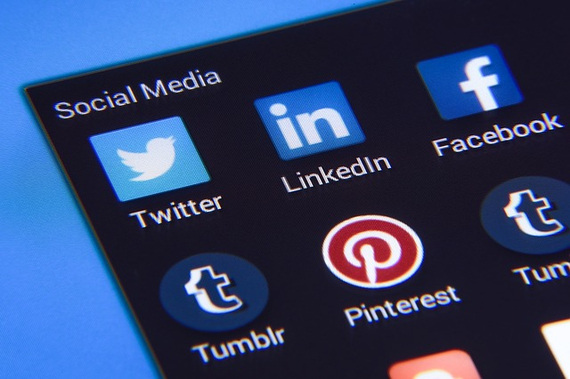 Image: Pixabay
The importance of your LinkedIn photo
Don't use a picture of yourself hanging out with friends in the pub or on the beach - your LinkedIn photo needs to be professional-looking, so pay a professional photographer or find a friend with a decent camera. It should be just a headshot against a neutral background.
Get as many recommendations as you can
The more recommendations the better - they're brilliant to show you work well with others, and are particularly effective if they're from impressively titled contacts. Good recommendations will encourage recruiters to contact you and will rank you higher in LinkedIn's search engine. It's a great idea to make recommendations for ex-colleagues and ask for recommendations and endorsements in return.
Make sure your profile is 100% complete
Studies suggest you receive 40% more recruitment approaches if your profile is complete. LinkedIn will make suggestions about what you're missing when you're in 'edit profile' mode, so keep going until you hit 100%. Then proof it closely - if it contains any typos and spelling mistakes, you will immediately lose credibility.
Add connections
Start with who you know - make sure everyone has an invitation from you. Then start going back through your professional past. People you have worked with before, no matter how long ago, are fantastic networking opportunities. Remember they too want to build their networks. Don't panic, this is not a dating site - accepting requests from anyone and everyone is an effective way to build a network quickly. So maintain a balance, where you'll happily connect with people from similar backgrounds or in similar jobs. My motto is - you never know.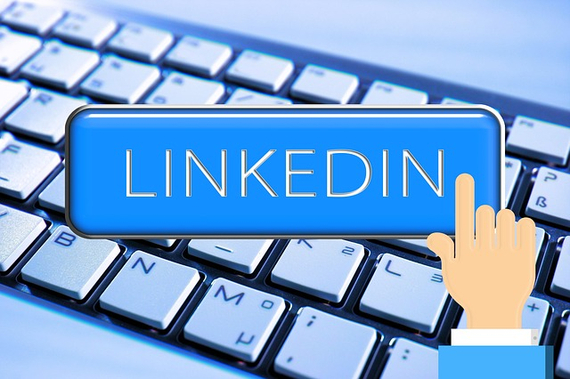 Image: Pixabay
Use Groups
Groups are the best way to expand your network with the most appropriate people. Join groups relevant to your expertise, vocation or industry, or recruitment ones if you're actively job hunting. Even if your job is pretty niche, there's inevitably a group for you.
Join in the conversations
Contribute to discussions and connect with group members. Use LinkedIn's blogging platform and most importantly, support others. Comment on status updates and congratulate connections on their new jobs.
Keep regular
Make LinkedIn activity a regular habit. Every time you meet someone appropriate, add them as a connection, and try to schedule regular 'LinkedIn time' to do this, particularly if you're actively looking for a new job. This will keep your network consistently expanding.
Good luck with building your perfect LinkedIn profile - you're one step closer to your dream job...