In last week's Budget, it was announced £5m will go on schemes to help women return to work after long career breaks.
In a move that's long overdue, but way short of what's needed, these 'returnship' schemes help mostly women - and some men - resume their careers, often after caring for children, though sometimes for other reasons too. But it's most definitely more needed for women, as we're still predominantly responsible for staying home to look after the kids (come on, guys!).
The starting point in getting back to work after raising your family is to rewrite your CV. Here are my tips to get you up to date, explain your career break and get your CV generating job interviews.
Tip 1 - Beat the ATS
A big change if you have been out of the market for a while is the Applicant Tracking System or ATS. Most organisations and 99.9% of recruiters now use an ATS (recruitment database) - 80% of jobs advertised online use it so it has a huge impact.
Firstly, it screens for a role. So before your CV even gets in front of a human being, it has to get past the computer sniff test - the ATS gives your CV a % score against the advert. A high score gets to a human, a low score gets rejected.
It also works as a searchable database. This means you MUST get the right key words in the right places, or you will be stuck in cyberspace. Your CV won't even be seen by a bona-fide person, it will just be rejected outright.
To make it tougher, an ATS cannot normally read data in a table, text box or PDF. If this applies to you - change it. Navigate the ATS to get results.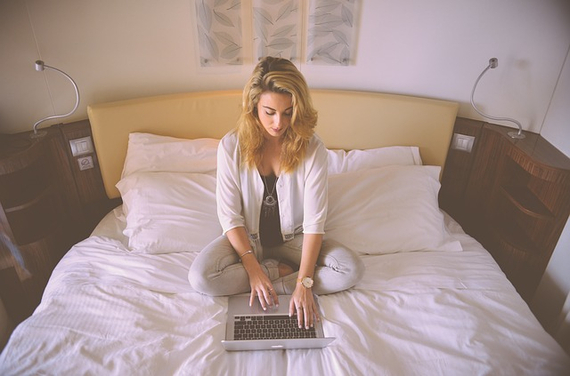 Image: Pixabay
Tip 2 - Title
What are you? Under your name and contact details, give yourself a professional title.
If you performed your target role before then title it that way. Marketing Manager, HR Director, Business Analyst. If you've never had this job title, then 'Seeking: Project Manager' or 'Returnship Programme Candidate' will work. This immediately aligns you with your target role in the mind of the recruiter.
Tip 3 - Make a Tasty Career Break Sandwich
This is a great concept (check womenreturners.com).
So what's the bread? Your profile at the top of your CV should be super positive and hit the reader hard. You need to say all the very best bits about you in relation to your target role. Even if this happened 10 years ago, that's okay. This is all about marketing.
Avoid pronouns and soft skills, and pack punch into a few short sentences. Think impact. What can you deliver? How would you sum yourself up in relation to your target?
Then your sandwich filling, squeeze the break in. One line or bullet at the end of your profile: 'Following planned career break, now seeking a return to ......' Short and to the point. Don't focus on the break.
Then moving swiftly on... your professional experience section (back to the bread!). Emphasise what you have done professionally and your sandwich is complete.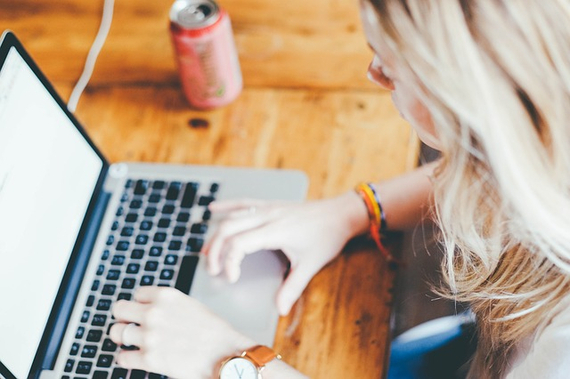 Image: Pixabay
Tip 4 - Achievements NOT Responsibilities
Don't include long lists of responsibilities (yawn). Don't copy and paste your job spec (dull). Tell me about you not about the job! The only reason anyone is going to hire you is because of the value you bring. So demonstrate that you can and have delivered.
Stick with what's relevant - think about challenges, initiatives, clients, projects, efficiencies, revenues, awards and impacts. What did YOU do? What was the outcome? Every bullet must say something specifically about you - remember FAB (fact, action and benefit). If your bullet isn't FAB, change it.
Tip 5 - Sell Yourself
Give a flavour of the kind of person you are in an 'Additional Information' section.
Include what you have been doing on your career break, especially pursuits that have kept you commercially aware or developing useful skills.
Include activities that show you have the competencies employers are looking for, Marathon running or mountain climbing show stamina and commitment. Voluntary work may show integrity and leadership and so on. Helping friends with start-ups, perhaps some consultancy show that you have been keeping your head in the commercial space. Write about all of this in terms of achievements, not responsibilities (boring!).
I am not undervaluing what you have done in your break - managing a crazy family takes some skill, I know - and I know how much we can grow over a career break. I am not encouraging you to lie - but your CV is not the place for it. Avoid passive interests or anything mumsy - this section is all about demonstrating the competencies required by the target role, not your jam making skills.
Let's get you cooking up a new job instead!