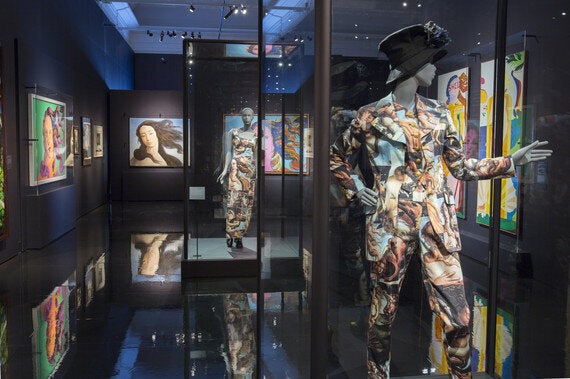 Botticelli's Birth of Venus is one of the most enduring images in art history. This curvaceous nude, modesty protected only from her flowing locks, rides towards us on the waves of the sea perched in a shell. And that iconic single image is the launchpad for this bold new exhibition at the V&A that examines Botticelli's influence on art and culture, right up to the present day.
The big draw to this show is the undoubtedly impressive haul of Botticellis that have been brought together. Over fifty works. That's the largest collection shown of his work in the UK for a generation. The big guns are absent, however. Primavera and The Birth of Venus itself remain in the Uffizi, and Venus and Mars stays on a wall in the Sainsbury Wing at the National Gallery. But still, there are some gems here.
Ideal Portrait of a Lady, 1475-85, is a stunning portrait in profile, the stark black background sharpening the sitter's beauty, and Pallas and the Centaur, one of Botticelli's most celebrated works, displays all of his hallmarks - the scene filing the canvas, the edges of the painting barely containing the bold figures within, with the beautiful, elegant Pallas a study in demure contemplation.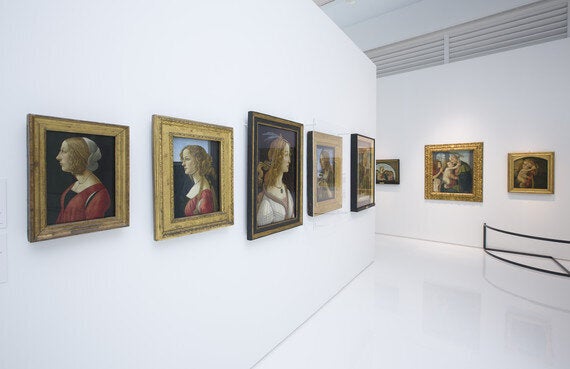 But here's the thing - I'm not sure that Botticelli benefits from having so many of his works on show in one place. You see, Botticelli had a type. A bit of a Leo DiCaprio, if you will. It didn't matter whether he was painting Mary Magdalene or Venus, all Botticelli's beauties were white with flowing locks, tall slender women with long, elegant limbs. Perfect Cupid-bow lips and dainty feet that seemed to float above the ground.
Yup, Botticelli had a singular view of idealised beauty and to see it repeated again and again, as you scan paintings that should be supposedly diverse - religious scenes and portraits of rich patrons, women from different countries as well as backgrounds - numbs more than it excites.
Interestingly, the galleries filled with Botticellis are placed at the end of this exhibition. Yet they bring into sharp focus the first rooms in this show.
The exhibition is divided into three parts, with the beginning dedicated to examining how contemporary artists and popular culture have responded to Botticelli and his idealised beauty, especially the iconic singular image of Venus emerging from the sea.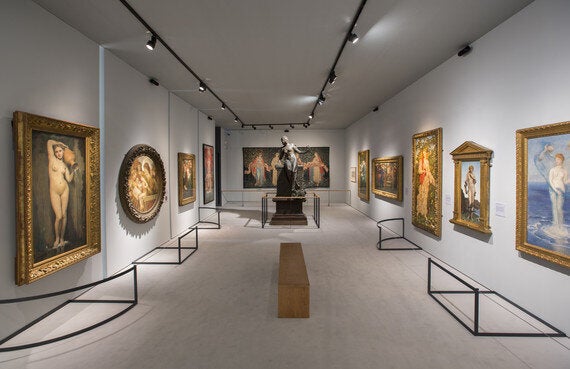 This is a dynamic and exciting start to the show - but one many will only appreciate, in retrospect, after they've walked all the way through. Dolce and Gabbana dresses stand alongside Warhol silkscreen prints, video footage of Ursula Andress strolling out of the sea plays on loop alongside a blown-up trademark David LaChappelle photo, and there are some really exciting works from the likes of Cindy Sherman and Orlan who investigate how this idealised image still impacts our view of women today.
The second part of the show is the weak link and probably the section you are most likely to drift through.
This section purports to examine how artists from the 19th century rediscovered Botticelli, and how their own work was directly influenced by him and his style. Here are works from the likes of Dante Gabriel Rossetti and Edward Burne-Jones. And their women are all glossy haired with iridescent pearlised complexions. Their clothes are all drapey and blowing in a gentle breeze. It's all very idyllic and romanticised, and really not that interesting.
Currently, there is an understandable trend for exhibitions that examine an artist's influence. Not only is it an interesting exercise in art history, but it allows curators to display big names whilst working around the loan restrictions placed around many of their key artworks.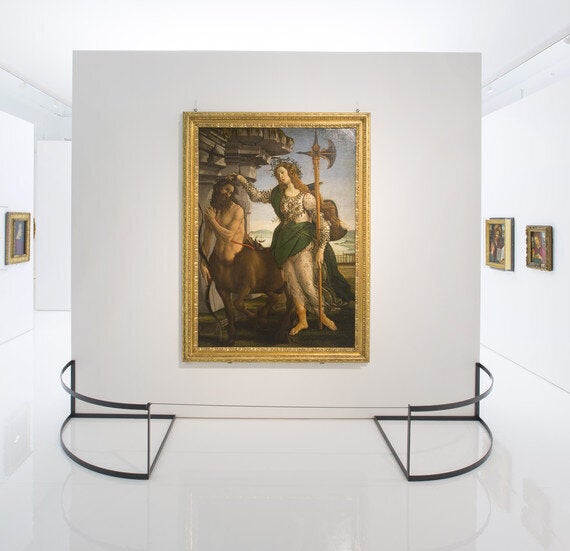 The idea to use Botticelli in this way is a smart one - it's evident that his legacy of iconic images and idealised female beauty can still be seen today, whether it's in fashion, film or art, 500 years on.
That's not to say this show is an unqualified success. But, nevertheless, this is an interesting and, at times, exciting exhibition that really does demonstrate the enduring legacy of one single iconic image - for good and for bad.
Victoria and Albert Museum, London to July 3, 2016
Admission £16.50 (concessions available)
Image Credits: Installations views of Botticelli Reimagined, At the V&A, 5 March - 3 July 2016 © Victoria and Albert Museum, London
Popular in the Community