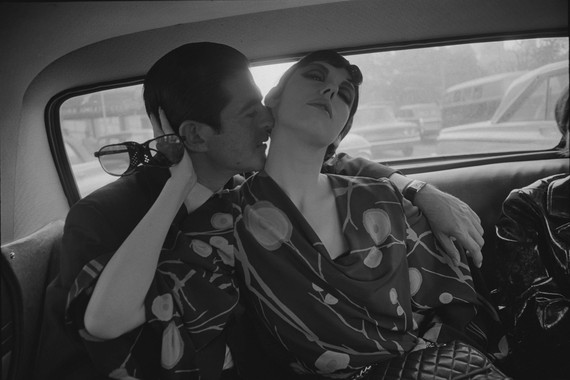 Dennis Hopper is probably as well-known for his reputation as a hellraiser as he is for his acting and filmmaking. But he was also a wonderfully talented photographer and it's this talent that is the focus of this revealing and surprisingly emotive exhibition at the Royal Academy.
Hopper was never formally trained as an artist though he had created paintings and assemblages throughout his career. It was James Dean who fostered his interest in photography so when Hopper found himself blacklisted by Hollywood in 1961, he turned to photography as his main creative outlet.
And from these inauspicious starts, Hopper's outlet became almost obsessive with him taking about 18,000 photographs between 1961 and 1967.
In this exhibition, the Royal Academy presents more than 400 original photographs taken during these years. The photographs had been personally selected and edited by Hopper for his first major exhibition at the Fort Worth Art Center, Texas in 1970 but this is the first time this body of work has been seen in the UK.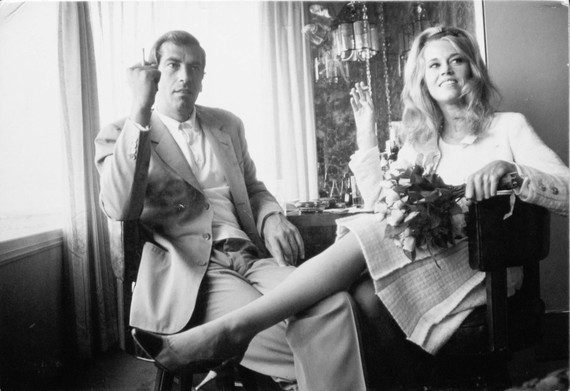 The range of subject matter reflects Hopper's broad interests with pictures of both the glamorous and the everyday. At times playful, at other times political, this collection of photographs also reflects America's dynamic social and cultural life in the 1960s.
There are plenty of photographs of the familiar with iconic portraits of Paul Newman, Ike and Tina Turner, Jane Fonda, Phil Spector and Brian Jones. But Hopper had a great ability to earn the trust of a wide range of communities, enabling him to reflect a broad demographic in his work.
Shots of the gangs and rituals of the Hell's Angels motorcyclists sit alongside flower power children, and candid shots from behind the scenes at Andy Warhol's The Factory mix with photos of poor kids playing in the ghettos.
I had expected the exhibition to be dominated by photos of the rich and famous but not at all. Hopper captured American society in a time of extraordinary upheaval.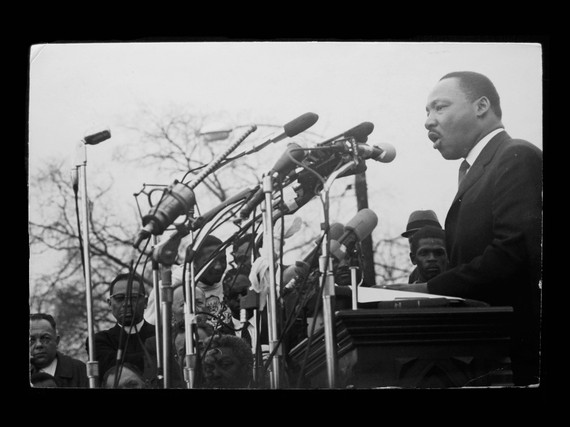 He followed the Civil Rights movement, capturing dramatic images of not just Dr Luther King but also protest marches in Montgomery and police lines in Alabama.
He was also present for some of the Sunset Boulevard marches in 1967 when local residents clashed with police on strict curfews that had been introduced which many saw as an infringement of civil rights.
When asked about his photographs, Hopper said, "I wanted to document something. I wanted to leave something that I thought would be a record of it, whether it was Martin Luther King, the hippies, or whether it was the artist."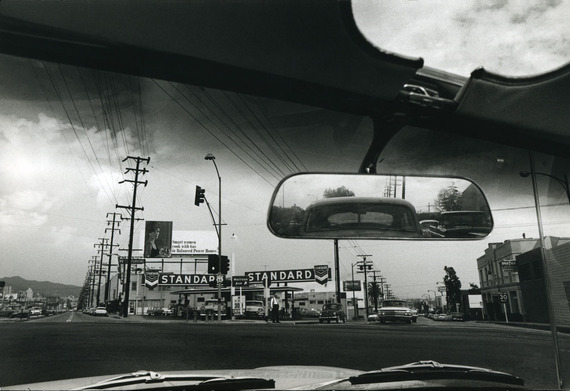 Dennis Hopper quit photography rather abruptly in 1967, just as he began work on Easy Rider, a decision that is hard to understand given his evident passion for it. Perhaps he simply replaced one creative outlet with another.
But though the photography was abandoned, Easy Rider (1969) runs on loop within the exhibition, along with The Last Movie (1970) and it's interesting to see how the style and energy of his photos made its way into these moving images.
It's sad Hopper didn't continue with his photography but nevertheless this library of emotive, passionate and intimate photos is a bittersweet reminder of both his talents and a unique period of profound change in American society.
Royal Academy of Arts, London to October 19, 2014
Image Credits:
1. Dennis Hopper Irving Blum and Peggy Moffitt, 1964 Photograph, 16.69 x 24.92 cm The Hopper Art Trust © Dennis Hopper, courtesy The Hopper Art Trust. www.dennishopper.com
2. Dennis Hopper Jane Fonda and Roger Vadim at Their Wedding in Las Vegas, 1965 Photograph, 17.02 x 24.87 cm The Hopper Art Trust © Dennis Hopper, courtesy The Hopper Art Trust. www.dennishopper.com
3. Dennis Hopper Martin Luther King, Jr., 1965 Photograph, 23.37 x 34.29 cm The Hopper Art Trust © Dennis Hopper, courtesy The Hopper Art Trust. www.dennishopper.com
4. Dennis Hopper Double Standard, 1961 Photograph, 17.45 x 24.87 cm The Hopper Art Trust © Dennis Hopper, courtesy The Hopper Art Trust. www.dennishopper.com
Victoria's debut novel Banking on Burlesque now available on Amazon.