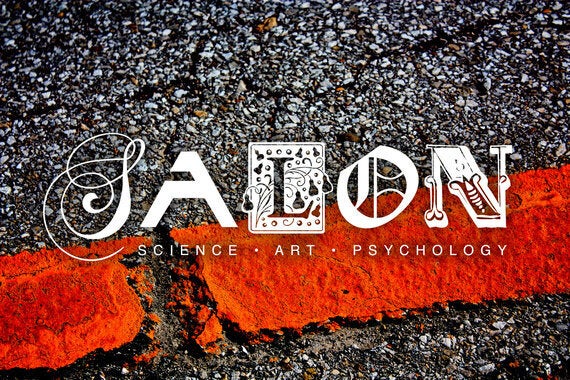 We've all got resolutions for 2014, some of them we might even keep beyond January. But if you are looking for something new this coming year, how about attending salons? Building on an illustrious heritage, the modern salons are cultural showcases that cover a range of subjects from the worlds of science, the arts and psychology.
At the heart of this renaissance is Salon London who run monthly salons in the capital. These evening events consist of three speakers who engage attendees on a range of ideas, bringing fresh perspectives and new experiences to a wider audience.
Recent topics have covered the advent of smart drugs chaired by Professor Barbara Sahakian, neuro-gastronomy (the science of taste) from Professor Charles Spence, classic British songwriting from Daniel Rachel, whilst Professor David Tong spoke on quantum mechanics and our place in the universe.
Helen Bagnall, who is part of the management team for Salon London, says the idea for the salons started quite simply. "We wanted to create a night that we wanted to go to. We don't have narrow interests. We are interested in a wide variety of subjects - and we wanted our salons to reflect this curiosity."
These salons have been so successful that the team expanded to start quarterly events in their Salon in the North initiative based in Harrogate. These too have become so popular that the plan is for these to become bimonthly in 2014.
"We also did not want our evenings to be intimidating," Helen adds. "There is a bar and plenty of seating at each event. It is important that the salon has a relaxing atmosphere as a relaxed mind is a more open one."
It seems that plenty others were also looking for such inspiring and fascinating events to have in their calendar as pretty much every salon has sold out. Aided by competitive pricing at about £12 for each event (compare that to a theatre ticket, or even a cinema ticket) the salons are designed to be inclusive, to attract a wide range of people.
Helen said that this part of the team's success has been particularly satisfying. "The diversity of our audience has been something we are really proud of. Our audiences have been between 20 and 70 years of age. Some are students, others are professional people with busy diaries - lawyers, bankers and people from think-tanks."
The popularity of these salons has not gone unnoticed. Festivals such as Latitude and Festival Number 6 have approached the team to run salons at their events, which were all incredibly popular. And the team has also curated salons on request for institutions such as Tate Britain.
To help draw attention to the creatives they work with, Salon London has created the Transmission Prize. This Prize recognises the value of ideas and the work that it takes to get innovative ideas to a wider audience. As Helen observed "for non-fiction work, the onus falls on to the author to publicise their work. This award reflects that work the author has to do to get their work out there."
The Prize is awarded annually with the winner of this year's prize due to be announced at a ceremony in London on February 6th. The shortlist for the award is a superb reflection of the variety of speakers that the Salon has hosted in 2013, including Olivia Laing for her exploration of what drives writers to drink, biologist Aarathi Prasad on how biology is redefining the rules of sex and the possibility of the end of men, and epigeneticist Tim Spector who spoke on how we can change our genes, both those we inherit and those we pass on.
The diversity of speakers and topics is going to continue into 2014 so keep an eye on the Salon London website for upcoming events. This trend is one to watch - or maybe even get involved with!