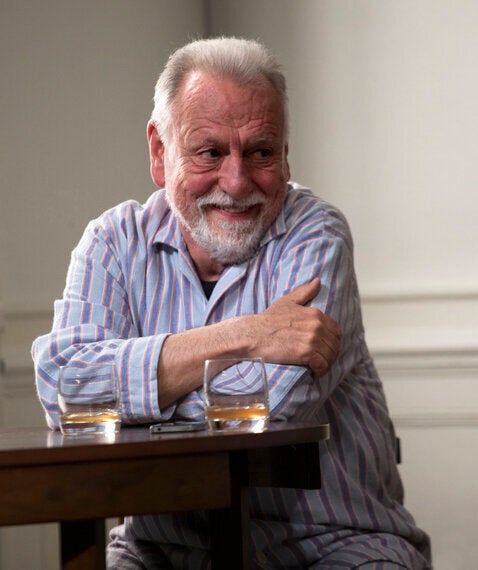 The Father may well be one of the most emotionally devastating pieces of theatre I have ever seen. A play about dementia and its toll on those with it, and those who love them, is never going to be the most joyous of subjects but this production takes your heart into its hands - and then breaks it.
The writing here, oh, it's just so clever. The world as Andre (Kenneth Cranham) sees it is played out in front of us. But his memory, his version of events, can't be trusted. His mind is shattered, fragmented, with the scenes constantly repeating or starting again. The piece at first seems deliberately confused and obscure - one moment his daughter, Anne (Claire Skinner), is happily married and living in Paris, the next she's a long-term singleton on her way to London.
The confusion is cleverly exacerbated by having a number of actors play the same characters - then switching the actors around. Like Andre, we recognise the faces but thought they were someone else. And that switching of actors keeps going throughout, always just preventing you from getting a firm grip, always keeping you insecure and unsure about what is real, and what is just a figment of Andre's confused mind.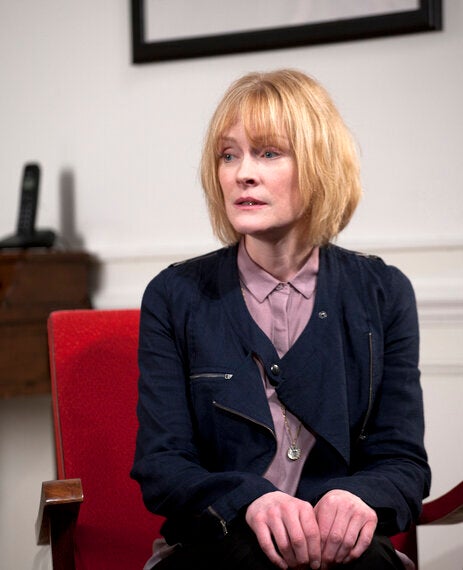 But through all this, there is a thread to be followed. Andre is not well. He is getting worse and the pressure on his daughter is just too much. And as it becomes clear that even a carer at home isn't enough, Anne faces the terrible decision of whether to put her father into a home with round-the-clock care.
The pain is so distressing. For all of Anne's sacrifice, Andre can be so cruel. Yet his frustration - his panic and anger - as his world spirals out of his control is practically palpable. By the end I had my head in my hands, I was so distraught.
And there is a darkness to this play beyond the heartbreak that keeps you intrigued, whether it's the constant references to a missing daughter or the terrible shadow of patient abuse.
Each actor in this play is superb, effortlessly putting down and picking up whichever character they're playing in that scene, but there's no doubt about the star performance. Kenneth Cranham takes your breath away as the man whose disintegrating mind is falling away from him like leaves from a tree.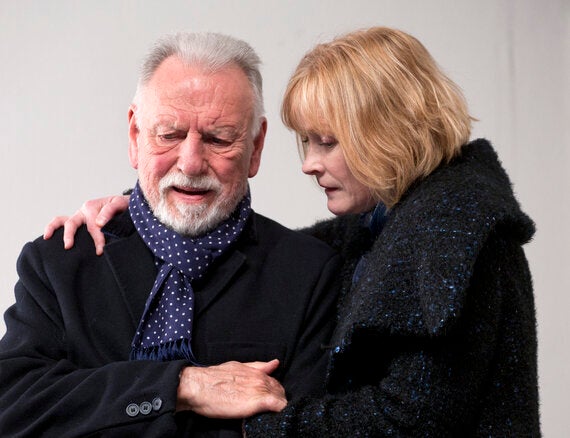 And sadly I can't take credit for that elegant turn of phrase as that's taken straight from Christopher Hampton's beautiful translation of Florian Zeller's moving play that blends drama with emotional heartbreak.
Credit also goes to director James Macdonald for letting the story lead yet packaging it up with a clever use of actors and a deceptively simple set from Miriam Buether that, piece by piece, falls away as Andre's mind unravels.
There just is no flaw or fault in this play at all. And its emotional impact is profound. Hard to watch but impossible to look away,The Father may well be the best new play of the year. Astonishing and heartbreaking.
Wyndham's Theatre, London to November 21, 2015
1.The Father - Kenneth Cranham - Photo credit Simon Annand
2.The Father - Claire Skinner - Photo credit Simon Annand
3.The Father - Kenneth Cranham, Claire Skinner - Photo credit Simon Annand
Popular in the Community