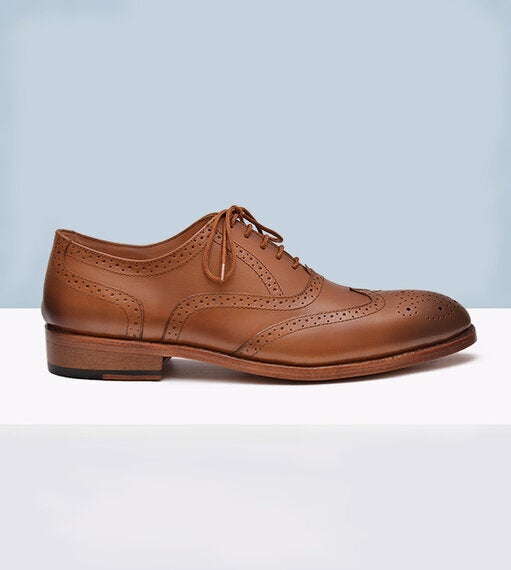 Ten years ago, Time Magazine performed a poll to determine the average number of shoes owned by American men and women. In 2006, American men owned an average of 12 pairs of shoes, and American women owned an average of 27 pairs.
Times have changed since 2006, and looking today at the global (rather than just American) marketplace, those numbers may or may not still be accurate - but this is the most recent study conducted, and offers and interesting point of departure to discuss what shoes men need, will wear, and will yield the highest value.
Here are our what we consider are the four designs that every man should own. Each of these shoes will take you from casual wear to work to formal wear in style.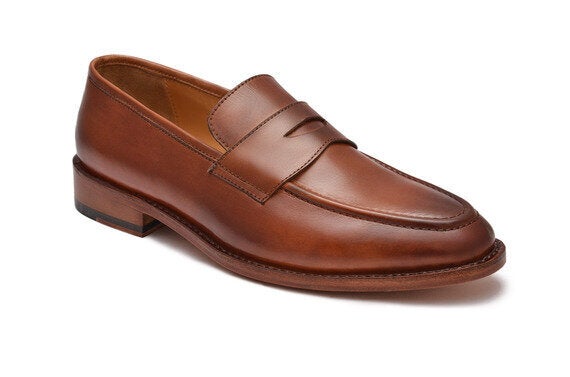 1. Loafer, Koch & Co. 250 €
There's nothing lazy about a good loafer. This slip-on simply offers a more laid-back look. Loafers are rumoured to have been popularised by King George VI's desire for an indoor shoe appropriate to wear at his country house back in 1926.
Loafers are characterised by a moccasin-like upper, with a solid heel as opposed to the moccasin's soft sole. The plainer a loafer is, the more formal it is. Both modern and casual, loafers are fantastic for travel because they are easy to slip on and off in security, and highly flexible - a loafer will look good whether you are in jeans or a suit.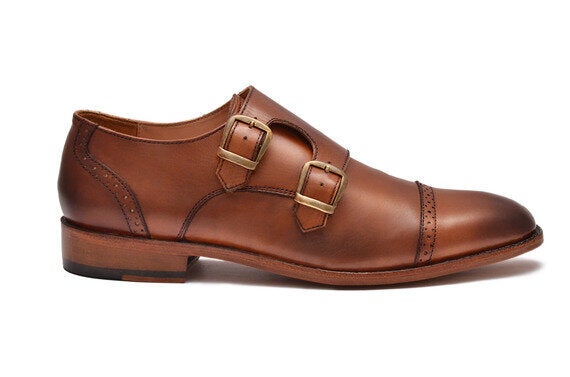 2. Monk Strap, Koch & Co. 250 €
A Monk strap shoe is modern and casual like the loafer, but brings a slightly more formal tone. Interestingly, it's origins rest in the monks who once wore them as an alternative to sandals.
The shape of the shoe is similar to an Oxford or a Derby (more on those in a moment), but instead of an eyelet closure, features a wide strap fastened with either a single or double buckle. A Monk shoe is the perfect way to add a bit of panache, and are incredibly versatile. Consider coordinating the metal of the buckle to any other metal accessories, such as a watch, cufflinks or tie clip.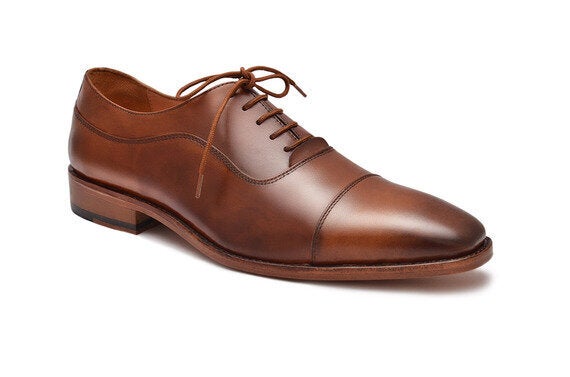 3. Derby, Koch & Co. 250 €
The Derby is an open-laced shoe that is both robust and refined. It was originally designed as a sport or hunting boot in the 1850s, and is also known as a Gibson or Blucher shoe. The difference between an Oxford and Derby are slight but crucial: the Derby's open-lacing allows for a wider, more casual and comfortable fit.
Derby shoes are perfect for smart-casual wear, indoors and out. Pair the Derby with sport coats, upscale casual wear, or to add a rugged touch to any outfit.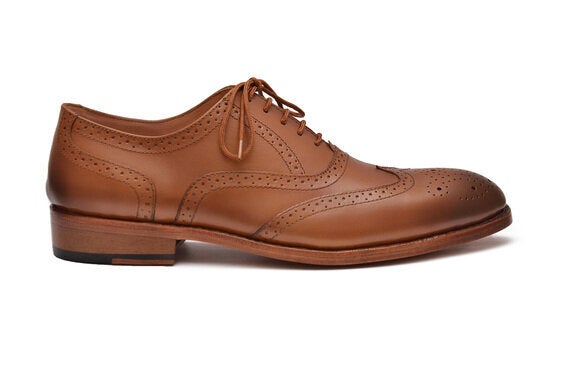 4. Oxford Brogue, Koch & Co. 250 €
The most formal of the lace-up shoes, Oxford brogues feature a closed, streamlined look because the lacing is sewn under the vamp (top of the shoe). Oxfords actually originated in Scotland, and as a result are sometimes also called "Balmorals" after Balmoral castle. However, the modern Oxford traces its direct lineage from the popular Oxonians that were worn at Oxford University in the 1800s.
A quality pair of Oxford brogues will take you from the boardroom to a formal occasion with ease and in comfort. It's basic, timeless, and the definition of a classic.
Koch & Co. are a young footwear start up that have designed a tightly curated collection that we feel are an a key investment in every man's wardrobe. We also believe a man needs shoes that offer quality, durability and an investment in classic elegance over quantity.