Many many apologies for not having posted in several weeks! I have been super busy and I recently got back from Turkey for a business trip- fashion related, of course!
Today i'm wearing a mint green jacket from Zara and I've paired it with a white shirt as the jacket has white in it as well. The grey bag is a nice match as there are flecks of grey/silver in the jacket which mutually compliment both pieces. I'm wearing black jeans and my slightly worn-out (but trusty) brown boots.
People who follow me will know that I never wear Zara- not because I do not like Zara- (trust me, I love Zara), but because nothing will fit! So to my surprise when I came across this jacket and tried it on, I was overjoyed because it actually fit! Zara have produced quite a number of Chanel-esque 'tweed' jackets this season, and this was the one I snapped up from the collection back a few months ago. Be careful when you're buying though, take a close look at the stitching and the finishing of the panels and the pockets. I tried on five of the same jacket in two different sizes before I settled on this one. (Yes, in two different sizes! As there didn't seem to be much of a difference between either size!)
Mint green jacket- ZARA
White shirt- ASOS
Jeans- J Brand
Boots- Circus (Japanese high street brand)
Bag- Prada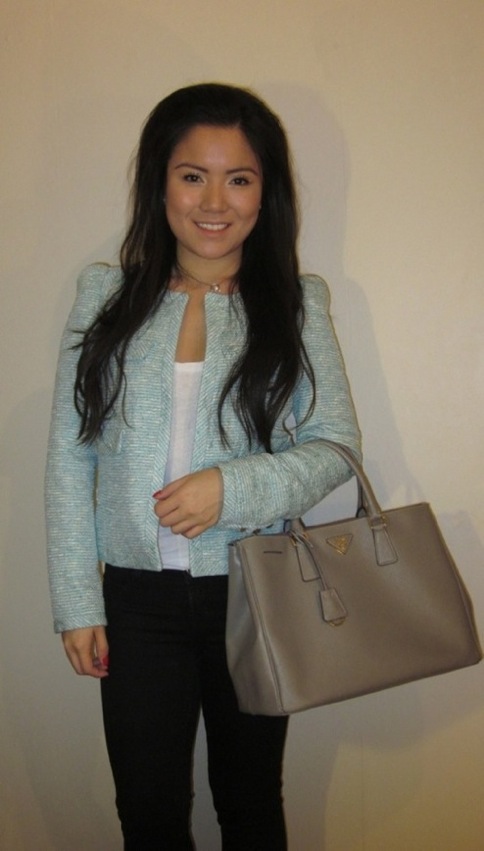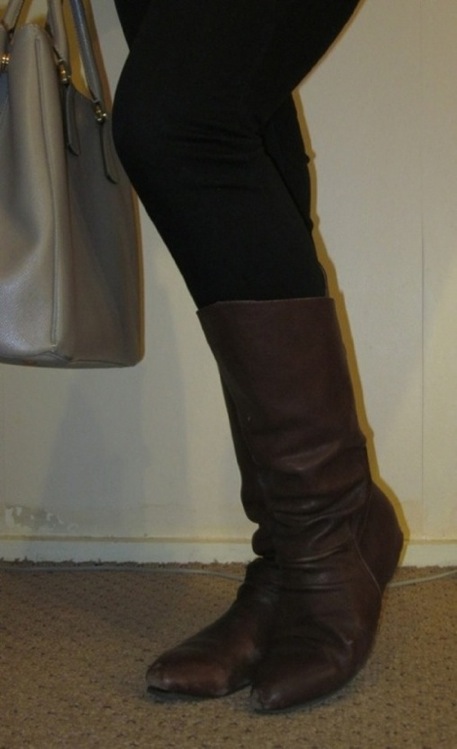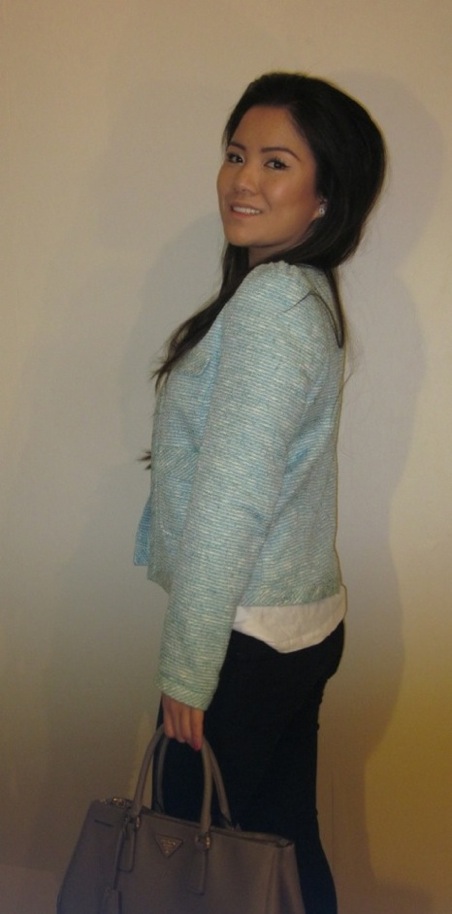 Useful Tip:
When you're shopping on the high street you have to be attentive to details. The finishing and the quality are not always great, so do try on more than 1 piece even if it is the same.
By request, I will start posting snapshots- "Daily Outfit Quick Fix" - of what I'm wearing on my Instagram.
Follow me on Instagram: vivmaisonvogue
Vivian x
www.londonpersonalstyling.com
http://maisonvogue.blogspot.com