I was aiming for something easy, simple, and colourful today! I needed something simple and comfortable to wear. T-shirt, jeans, jacket and DONE! I can't emphasise enough how much I ADORE this season's colours! Never have I embraced colour in this way before! The weather seems to be warming up a little but the rain isn't great, so colour is my way of dressing for our 'summer'.
I am usually one to encourage spending more on staple pieces like jeans (as many of you have seen I own many pairs of J Brands) but when it comes to colour trends like this, buying from the high street I think is a better idea. Mint green will probably never be a staple colour for denim so I would recommend not over spending on this trend, especially if you can find a decent pair at a reasonable price.
Orange Jacket- Bread n Butter (Hong Kong High Street brand)
Grey Bag- Prada
White T-Shirt- ASOS
Mint Green Jeans- Miss Selfridge Petite
Black flats- Chloe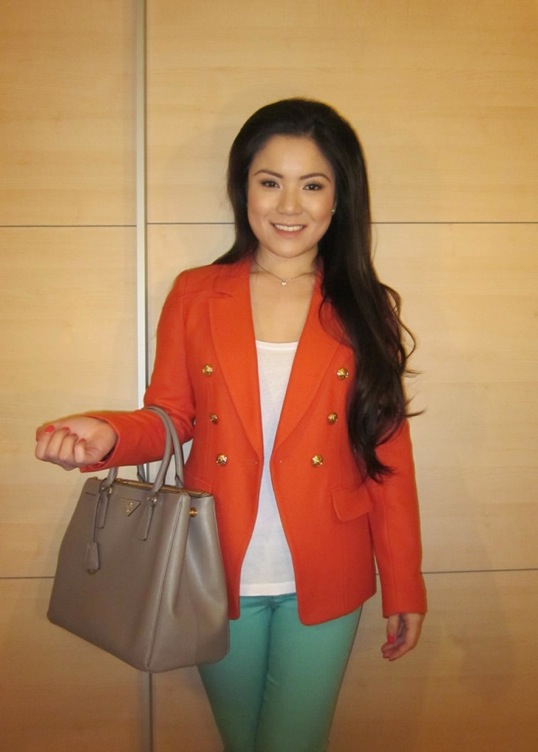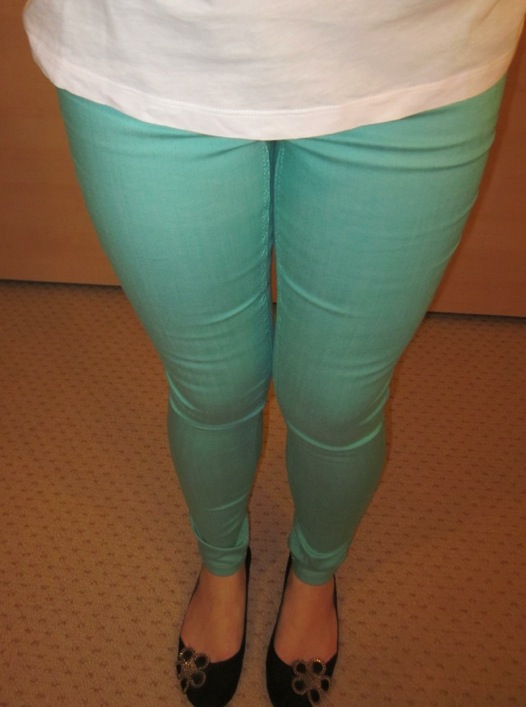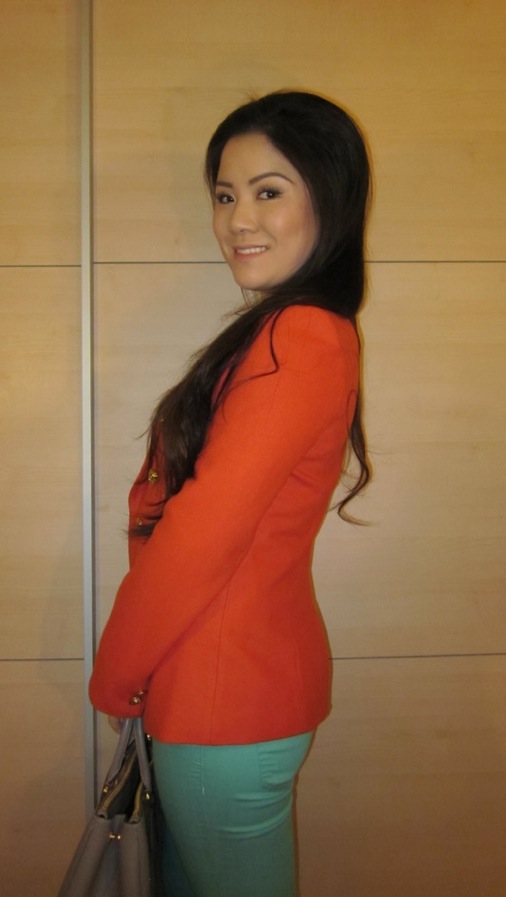 Useful Tip:
Lots of colours going on, so tie it all in with just a single tone hardware. See what I mean with the gold on the flats, the bag, and the buttons on the jacket.
Vivian x
www.londonpersonalstyling.com
http://maisonvogue.blogspot.com