Yes! More t-shirt weather! Going again for a simple look but with a twist. The peplum t-shirt gives the outfit a bit more of a kick!
You can never go wrong with a grey t-shirt! So a grey t-shirt with a peplum hem? Match made in heaven! But I'm not going to lie, I wasn't so sure this would fit me all right at first. For t-shirts, I usually opt for v-necks as it suits me better, but for the price (a mere £13 quid) and fit, I thought to myself - well, why not give it a go?
The peplum adds some femininity and a little dressiness to an otherwise very basic t-shirt. As I was going for a low-key and casual day-to-night time look, the metallic tone of the YSL tribute heels adds a different element to the ensemble. Rather than going for a simple matte and solid colour, the metallic gives it a bit of character. The metallic tone has a gold hue which was a nice understated match to the usual gold hardware from my other accessories.
Black Jeans- Miss Selfridge Petite
Army green bag- Yves Saint Laurent
Heels- Yves Saint Laurent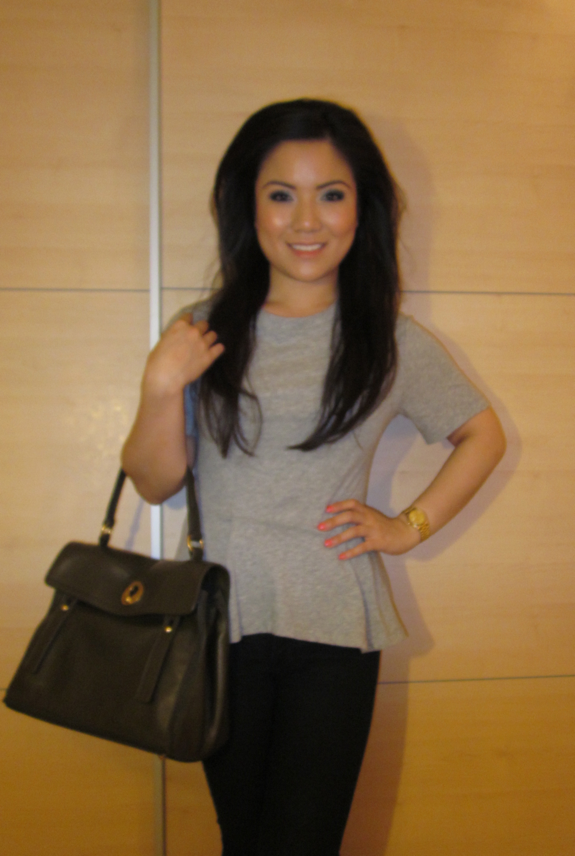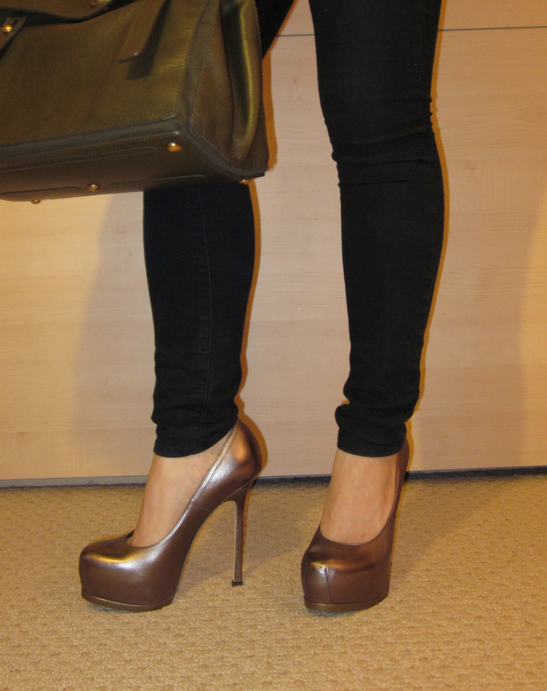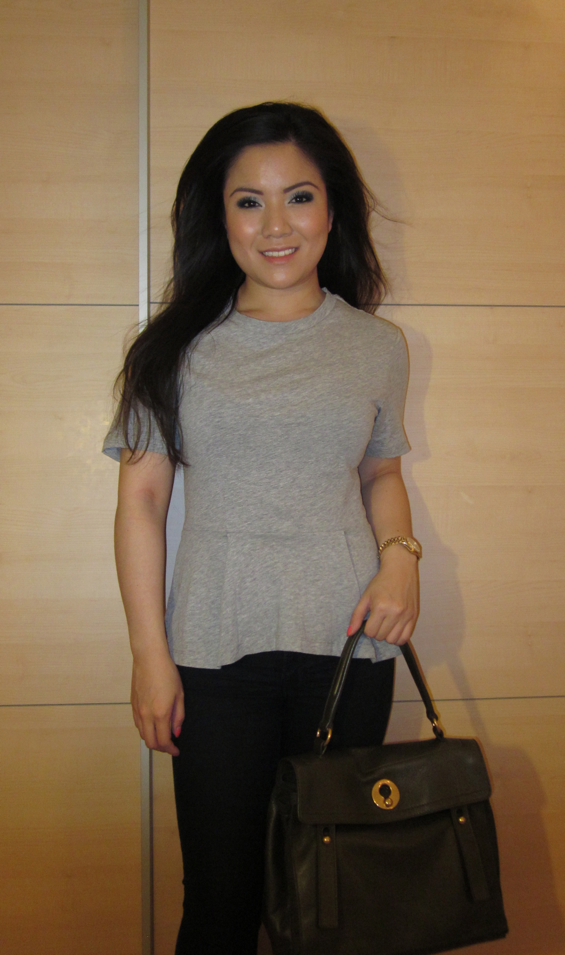 T-shirts that aren't basic. Do it.
www.londonpersonalstyling.com
http://maisonvogue.blogspot.com