I've opted for some more short sleeves and t-shirts before it starts to get chilly! I'm wearing the same t-shirt I wore a couple posts ago but in a different colour, it's also from Splendid and this one is a burgundy-maroon colour. I can't stop raving about these Splendid t-shirts- they are simply so comfortable!
The colour is quite easy to wear. For my skin tone I am usually more suited to bright or rich tones rather than pastels. A t-shirt of this colour is great in the summer on its own or perfect to layer up in the colder months.The navy blue jeans are from Topshop Petite, the shoes are YSL the tribute heels, and the bag is from Chloe.
I don't wear these shoes often, only when I feel that I need a pop of colour. They are the classic YSL tribute sandals and come in literally every colour and texture every summer season. I adore the patent texture of these shoes as they are easy to clean!
Beige/Camel colour Bag- Chloe
Heels- Yves Saint Laurent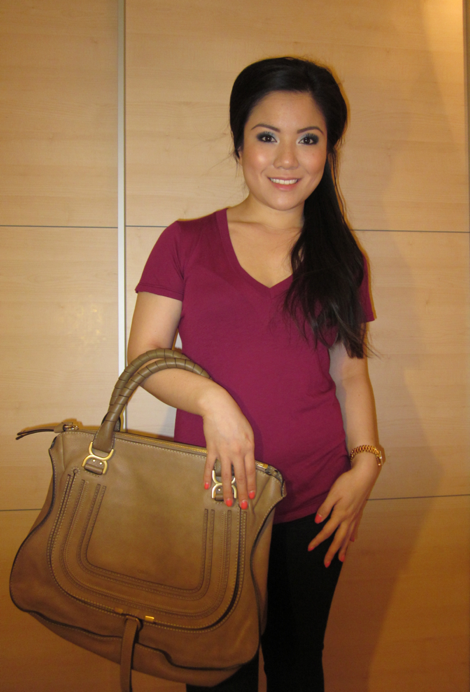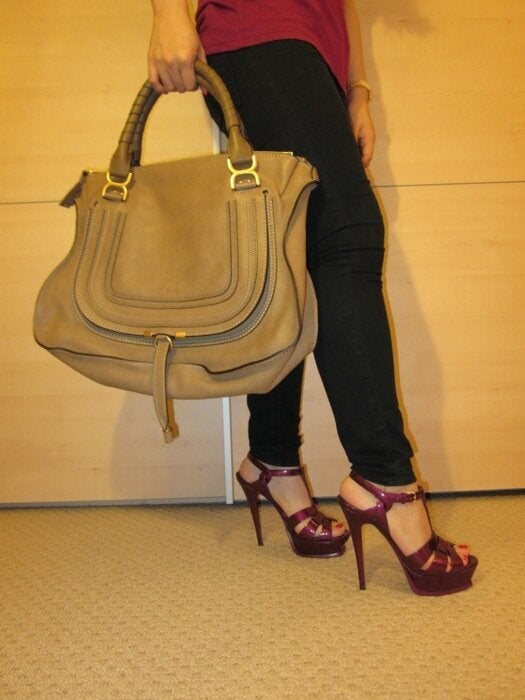 As I often like to preach: don't make any outfit too busy- keep everything clean and simple!
www.londonpersonalstyling.com
http://maisonvogue.blogspot.com