Jewel tones are my favourite colours and today I'm wearing a deep rich hue of purple. It has a side neck tie which dresses up the outfit and keeps me warmer as well. I have paired it with the Zara 'tweed' style jacket I wore a few posts ago. The jacket is a minty shade of pastel green and it contrasts nicely with the jewel toned purple. You might notice that because the jacket has a lower round neckline with no collar, the knot from the necktie sits comfortably on top, therefore not affecting the fit of the jacket.
The studs on the jacket are a frosted silver metal hardware and the fabric has flecks of grey/silver running through it and that is why I have decided to match that to the silver hardware on the bag.
I'm wearing plum colour heels which is a nice alternative to a black!
Jacket- Zara
Purple Top- ASOS
Navy blue Jeans- Miss Selfridge Petite
Shoes- GIna
Bag- Chanel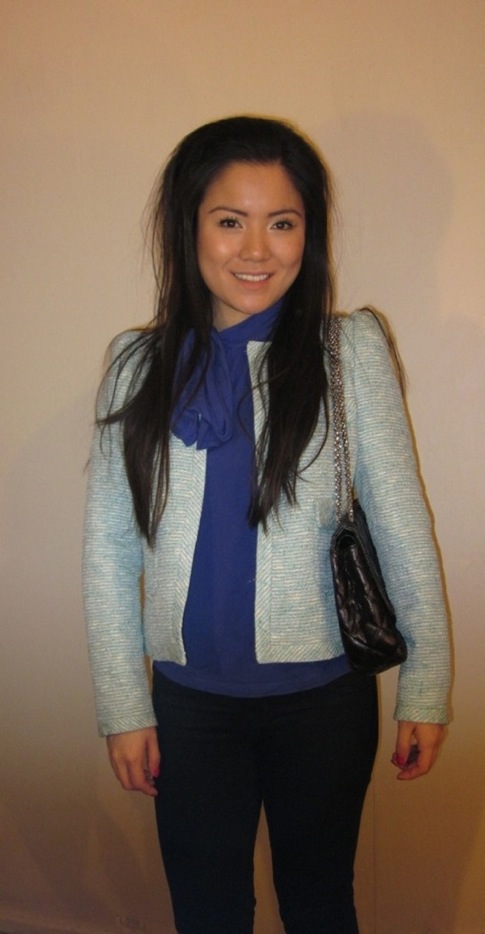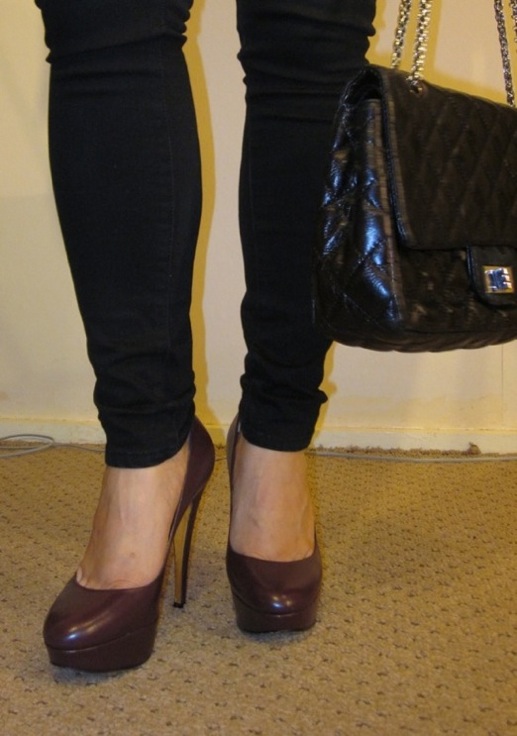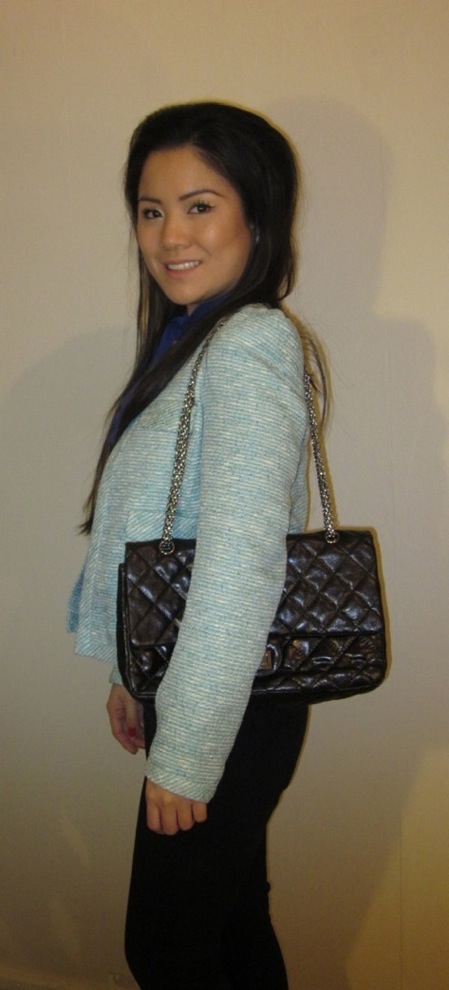 Useful Tip:
When you try but you can't match two items' colours perfectly, picking something in the same colour group does the same trick! (ie. plum shoes and purple top)
To see what I'm wearing everyday, check out 'Viv's Daily Fashion Fix' by following me on
Instagram: vivmaisonvogue
Vivian x
www.londonpersonalstyling.com
http://maisonvogue.blogspot.com