Today I've gone with a mixed look of shorts, plaid shirt, brown boots with a red bag! A little bit of a laid-back, western but city look rolled into one. A very easy-to-wear and no hassle ensemble. As some of you I'm sure are beginning to see from Maison Vogue to my blog here, that if you buy pieces that can easily be mixed and matched, you will get more for your money- a versatile, functional, and stylish wardrobe!
As I rule, I never limit myself to certain pieces that must be or can only be worn with certain pieces. I find that to be wasteful and not easy going. For instance, I like to go into my wardrobe and literally pull out tops that I know can go with any of the shorts, trousers, jeans and skirts that I own. And the same goes for almost everything else! Of course, I am aware that sometimes this can be difficult as most people shop for items by picturing an outfit or only buy one thing to be matched only with one other. I want everyone to be more flexible and open-minded on what they have in their wardrobes and how they mix and match items!
Plaid Shirt- Miss Selfridge
Shorts- Jill Stuart
Bag- Chanel
Boots- Circus (Japanese high street brand)
Sunglasses- Tom Ford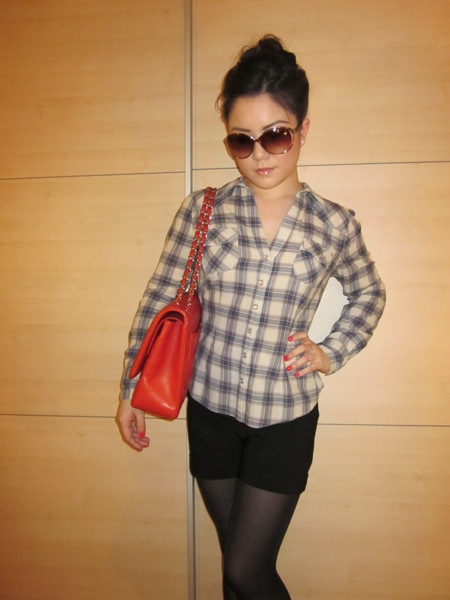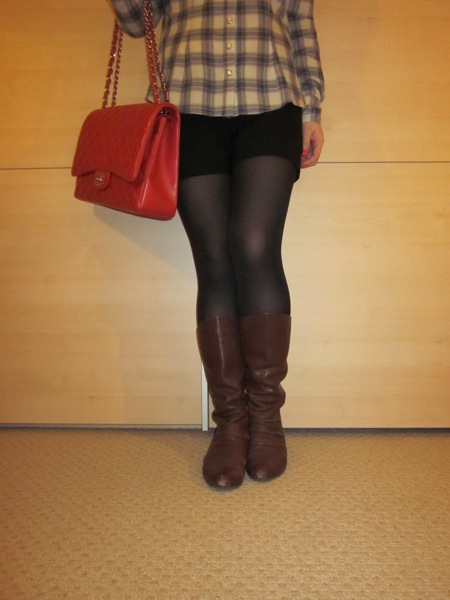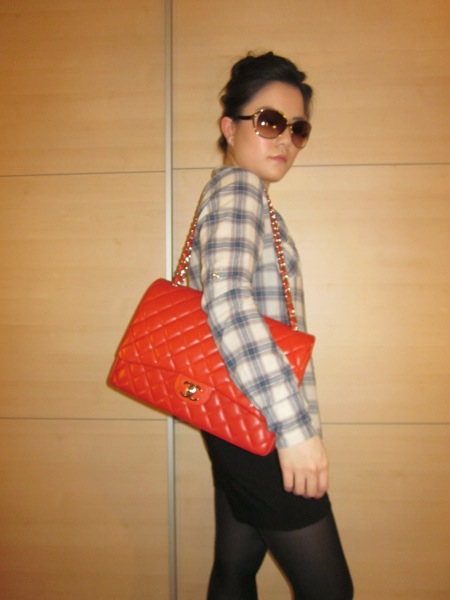 Useful Tip:
As there is a lot going on in this outfit, I am not wearing jewellery- with the exception of a tiny pair of stud earrings! It's all about balancing! Less is always more!
Vivian x
www.londonpersonalstyling.com
http://maisonvogue.blogspot.com