I wore this blouse a few posts ago and I'm showing you how to wear it differently today. Yes, to multi-functionality! How I love this top!
It's from the second lower ground floor of Topshop Oxford Circus where they sell smaller indepedent designers (not Topshop branded). I'm wearing it a little tidier than the last time, today it's tucked in and I'm wearing heels. This blouse has got the greatest feature of small studs which circle the neck and all the way down to the ties. The studs are actually a gold hue, but under different lighting it also shows as a silver tone. If I were to wear some silver hardware, it would reflect silver which would be rather brilliant! Bonus!
Speaking of hardware, I have matched ALL my hardware today, even down to the soles of my heels! People who have followed my blog will know that I completely preach for matching hardware!
Very versatile blouse- can be dressed up or down, tucked in or untucked! For untucked see my previous post https://www.huffingtonpost.co.uk/vivian-ho/today-im-wearing_5_b_1519674.html.
Studded Blouse- Darimeya (through Topshop Oxford Circus)
Navy Jeggings- Miss Selfridge Petite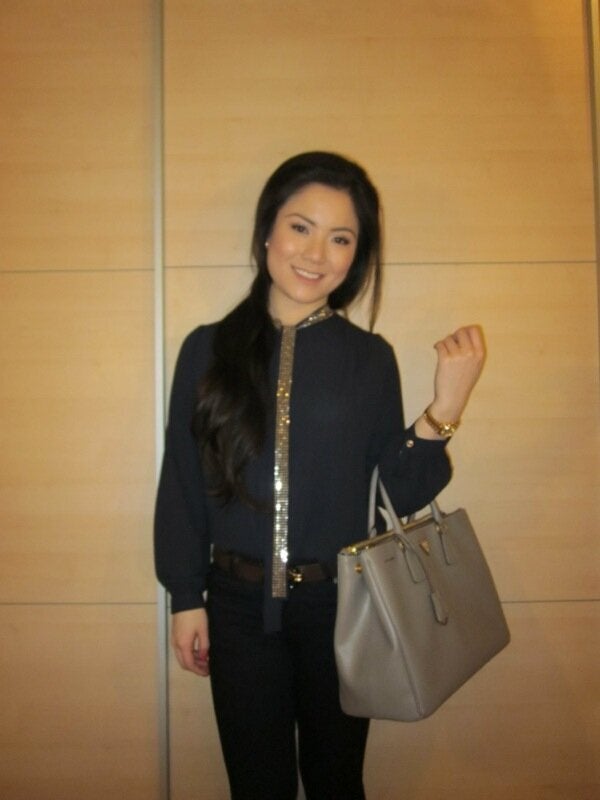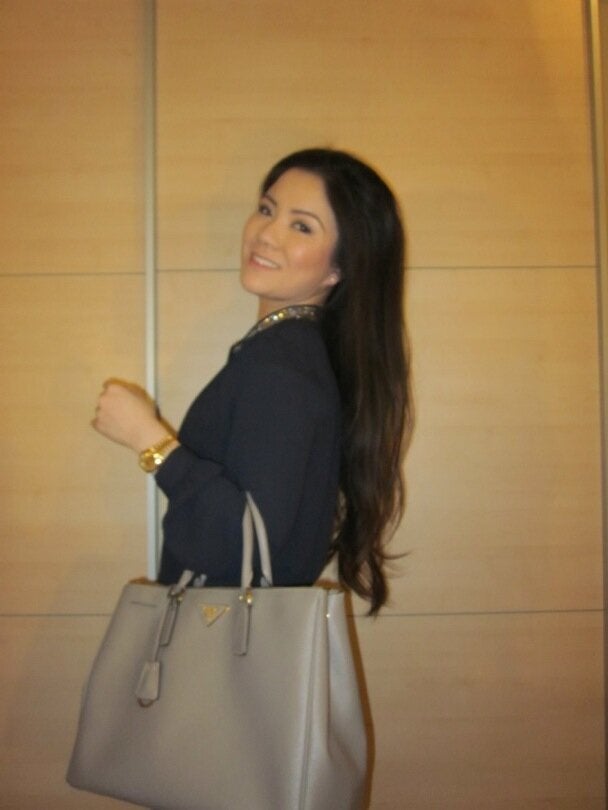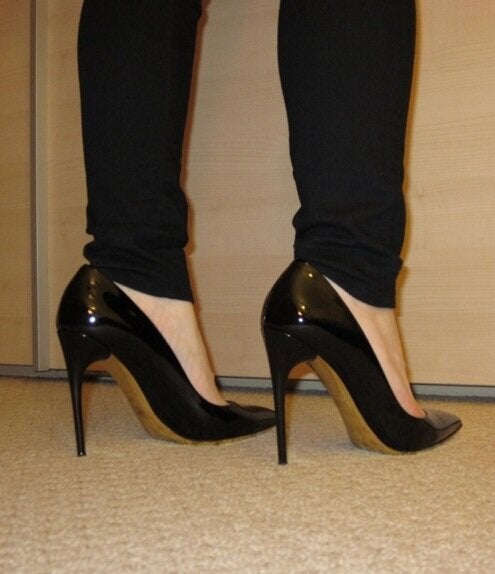 Matching hardware always pulls any outfit together!
www.londonpersonalstyling.com
http://maisonvogue.blogspot.com