Someone mentioned that I haven't posted anything I've been wearing for the evenings in the last couple of months....so here we go! Tonight I'm wearing a black body from Asos, it has sheer sleeves and a cotton jersey body (it's basically a one-piece). I'm wearing black jeans from Miss Selfridge to keep the whole look chic. For girls who have never tried wearing bodies- I highly recommend them! They are super comfortable and you will never have the issues with keeping a top tucked into trousers or skirts. I have bodies various different styles, including work shirts, evening tops such as this one, and more casual tops to wear under suit jackets and such.
The metallic Yves Saint Laurent heels make the outfit less harsh and it goes with the other metal tones I'm wearing. On the cuffs of the body there are tiny metal studs which go nicely with the metal chain of the bag. Sometime I'll wear the body with the cuffs folded in when I don't want it to be too busy or clashing with something else. In this instance, I've left them as they are! With the metal studs on the cuffs the outfit is already pretty complete so I didn't see the need for any jewellery!
Body- ASOS
Jeans- Miss Selfridge Petite
Heels- Yves Saint Laurent
Bag- Chanel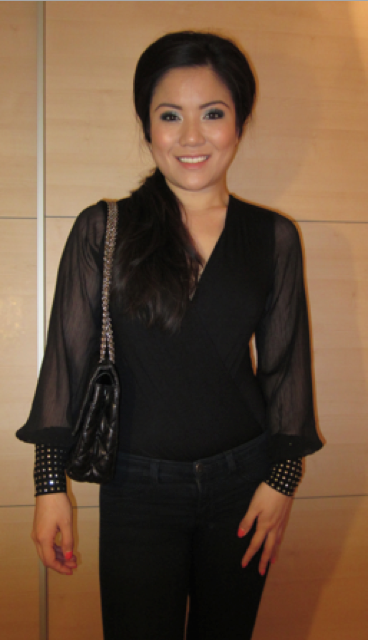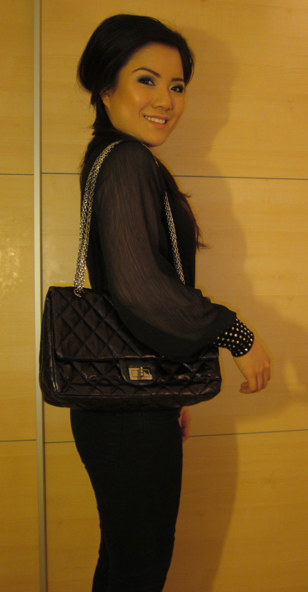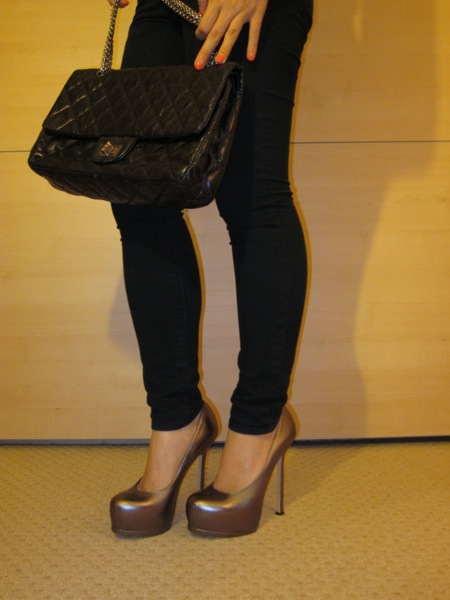 Useful Tip:
For people who get annoyed with tops and shirts getting untucked throughout the day, invest in some bodies! No fuss!
Vivian x
www.londonpersonalstyling.com
http://maisonvogue.blogspot.com