To kick this off after a few months without posting, I've decided to write about what I'm wearing tonight to a low-key dinner out! For my followers on Instagram, you'll have seen many casual looks, so I thought I'd go for more an of evening look with this post. I've been meaning to do a small little high-street edit for dresses, so this post and the next post will be on great little high-street numbers that you can style to make it look classy and chic.
The chain on the dress is actually not a belt, but it's been sewn into the dress to look as such. When choosing a jersey dress like this, it may be easier to find a good fit because of the stretch, but you still have to make sure the waist detail is in the right place for your body shape.
I've matched my black and gold cuff subtly to go with the dress. For my other accessories, I've chosen bronze, metallic, rust colours- great for autumn. I've paired my unique clutch with some python peep-toes. If you choose a simple dress, your accessories can be amped up more! Or vice versa!
"clic-clac H" Cuff- Hermes
Shoes- Christian Louboutin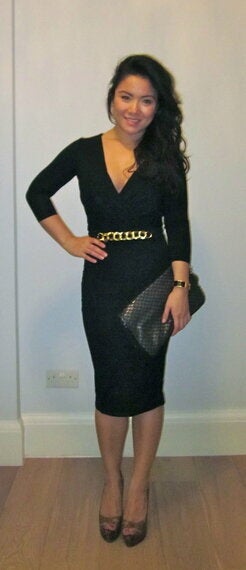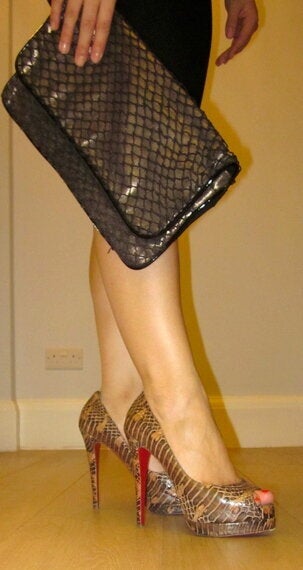 When looking for high-street pieces such a dress like this, it's aways better to go for something simple. That way, it's easier to carry off as more high end. For dresses on the high-street, I never go for anything too detailed, because the quality doesn't come through. Simple= better!
To see what I'm wearing everyday, check out 'Viv's Daily Fashion Fix' by following me:
Instagram: @vivmaisonvogue