By Aimée Grant Cumberbatch
The grunge issue is here: see inside the Vogue Paris September 2013 issue, now on newsstands, your iPhone and your iPad.
"Whenever music and fashion meet, sparks are sure to fly and grunge is no exception. Born in Seattle in the mid-Eighties with its 'dirty' riffs, raw compositions and angst-ridden refrains, grunge created noisy fashion feedback which echoed on the Fall/Winter 2013-2014 runways. This month, Vogue Paris devotes an entire issue to the movement" writes Vogue Paris Editor-in-Chief Emmanuelle Alt in her editorial for the September 2013 issue, which sees Saskia de Brauw on the cover sporting a super short platinum blond crop in Saint Laurent by Hedi Slimane. Girl-of-the-moment Saskia was also the first woman to front a Saint Laurent menswear campaign earlier this year, for Spring/Summer 2013.
With her unique brand of beauty that's as engaging as it is androgynous, joined by fellow models Sky Ferreira and Suvi Koponen, Saskia perfectly embodies the inimitable grunge style propelled into the spotlight by Curt Kobain and Courtney Love that we saw reborn on the runway at the Fall/Winter 2013-2014 shows.
Behind the lens this issue, are fashion photography duo Mert Alas & Marcus Piggott who bring grunge fever to life in an editorial where fishnet tights, checked shirts and biker boots reign supreme. The fusion of different artistic spheres doesn't end with fashion and music, read about Michael Douglas' gripping portrayal of the Las Vegas legend Liberace and the story of French writer Delphine de Vigan's first steps towards film directing with her début movie. And in the supplement this month, you'll find everything you need to know about this year's Vogue Fashion Night on September 17.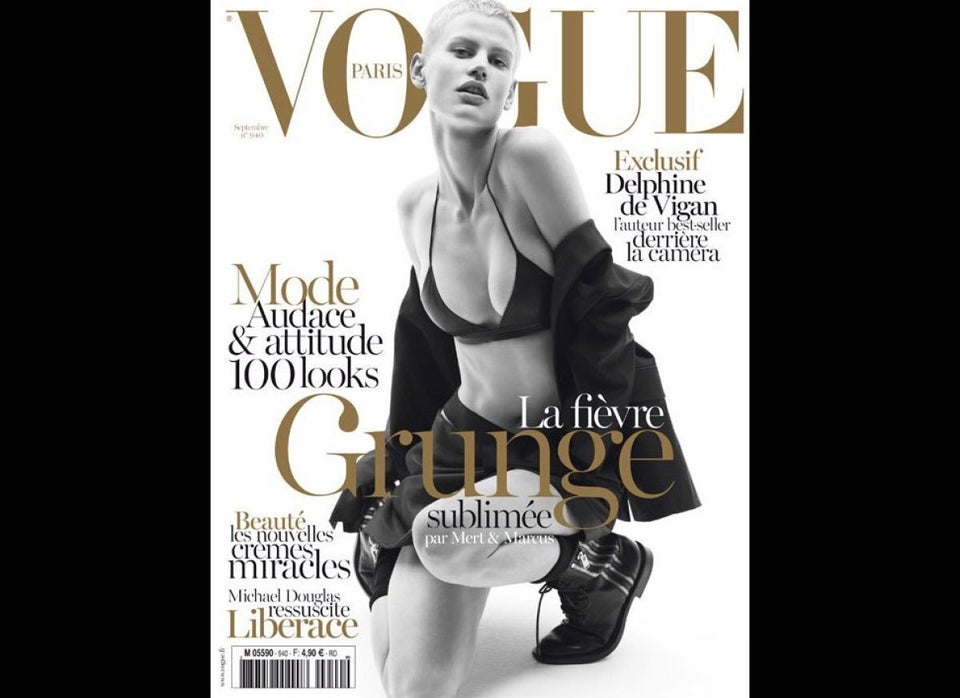 Inside Vogue Paris September 2013
Subscribe to the digital magazine now, available on both iPhone and iPad:
Vogue Paris, n°940, on newsstands August 22.
Popular in the Community