Ever wondered what goes on, on a Vogue swimwear shoot? Come to St Barts with us, to see behind the scenes on Mario Sorrenti's Sauvage fashion editorial for the June/July issue, featuring Andreea Diaconu and Anja Rubik.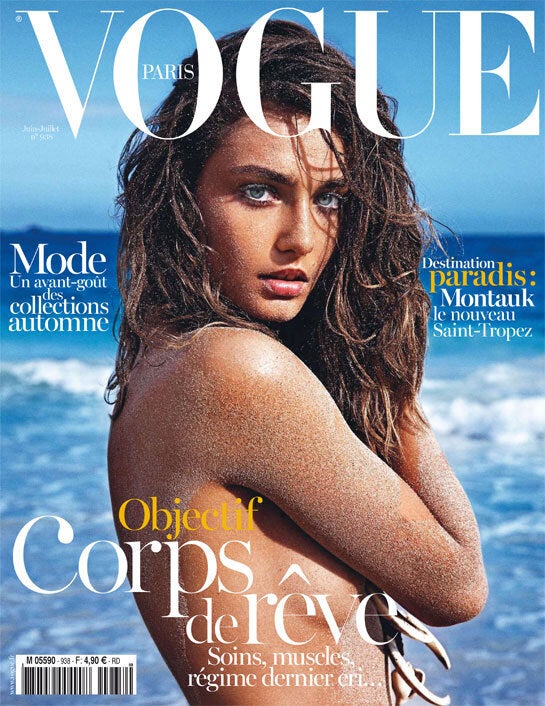 "Summer is just around the corner and it's time to kick yourself into shape. With this issue, we wanted to help you get fit, tone up and feel in sync with your body," writes Emmanuelle Alt, editor-in-chief of Vogue Paris, in the forthcoming June/July edition of the magazine. Andreea Diaconu fronts the magazine for the first time, uncovering a dream body for Mario Sorrenti on the beaches of St Barts, in a return after her first appearance in the magazine, in February. Diaconu, a karate fan, shares her philosophy for achieving a strong body and mind, while Anja Rubik reveals her go-to health plan in a very different approach, featuring plenty of yoga and meditation. From Vogue model health and fitness to the latest trends Stateside, all that remains is to take your pick for the pool as our supplement helps you navigate the choppy waters of this season's swimwear for your new bikini body.
Photographer: Mario Sorrenti
Directed by Emmanuelle Alt
Make-up artist: Aaron de Mey
Models: Anja Rubik et Andreea Diaconu
Production: Hortense Bernardin and Bertrand Bordenave
Fashion assistant: Célia Azoulay
Video shot by Mademoiselle Agnès
Music: Goldroom - Fifteen feat. Chela, find Goldroom on Facebook and Twitter.
Related