A look inside Vogue Paris April 2014, as we head to Miami with model activist Cameron Russell. Available now.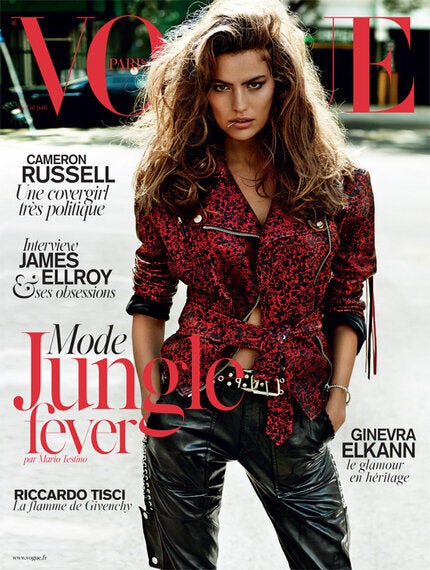 "Here comes the sun. Spring brightens the pages of Vogue Paris this month as fashion heads for South Beach Miami, where Mario Testino captured sun-kissed girls under the early summer sun, for the Miami Heat editorial. With their caramel skin, these are free, conquering women," writes Vogue Paris editor-in-chief Emmanuelle Alt in her April 2014 editorial. Cover girl Cameron Russell continues the commitment to challenging discrimination and promoting healthy body image that she started with her TED talk in 2012, turning to imagery to make her voice heard. A meeting organized for New York Fashion Week Fall/Winter 2014-2015is followed by the bright lights of Florida, as Mario Testinocaptures Cameron alongside Malaika Firth in the vibrant Jungle Fever editorial. A magnetic energy runs through the magazine this month, in our beauty editorial featuring Karlie Kloss as a top-flight personal trainer, through to the latest album from Emmanuelle Seigner and the audacious work of Riccardo Tisci, who poses for us with a clutch of his oldest friends. And the models of the moment are already heading for the ocean in the Miss Vogue spread, along with the little ones in the Vogue Enfants supplement, who are waiting for summer, as pretty as a picture in their white sundresses.
Fresh fashion on a light Spring breeze, out now.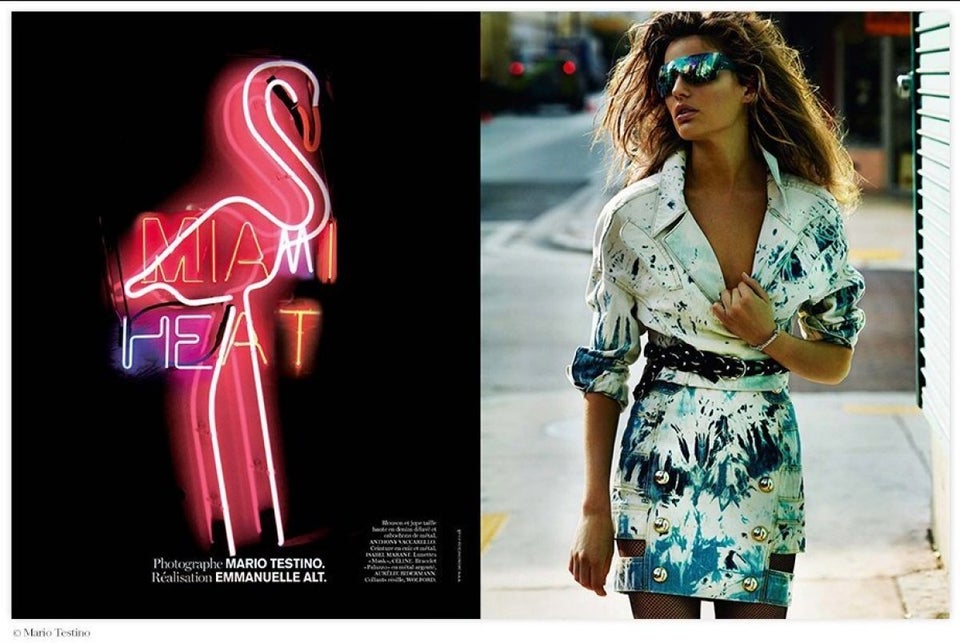 See inside Vogue Paris April 2014
Popular in the Community