Shot by David Sims, Anna Ewers is the face of the new-look Vogue Paris in Saint Laurent by Hedi Slimane for our Spring/Summer 2015 fashion issue, out now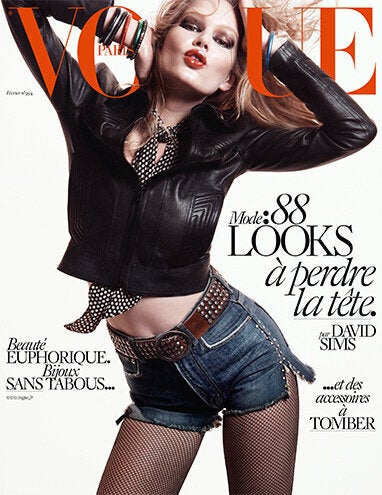 "Vogue has had a facelift for its first Spring/Summer 2015 issue. In the history of all of the most prestigious fashion magazines, it's a tradition re-think form, to shake things up in order to better highlight our strength of character: a unique and subjective angle on fashion, our luxury DNA, beauty expertise, bold approach, cultural choices and of course, the stars we represent on the cover like no-one else." writes Vogue Paris editor-in-chief Emmanuelle Alt, in her February 2015 editorial. To cover the first of our new-look issues, developed by two new art directors on the Vogue team, Pierre Consorti and Zachary Ohlman, Anna Ewers rocks Spring/Summer 2015 fashion shot by this issue's guest photographer David Sims, who captures the new season in 88 looks that translate the feeling right now. We look back, with a moving tribute to Oscar de la Renta, but also forward, to big names of tomorrow like Lizzy Caplan, screen star Ryan Gosling and Jonathan Anderson's first steps at Loewe. Let Vogue Paris be your guide, as we enter an inspiring new fashion era.
Vogue Paris n°954, out now
Subscribe so you never miss an issue, or download the magazine as soon as it's our on Google Play or the App Store, for iPhone or iPad.