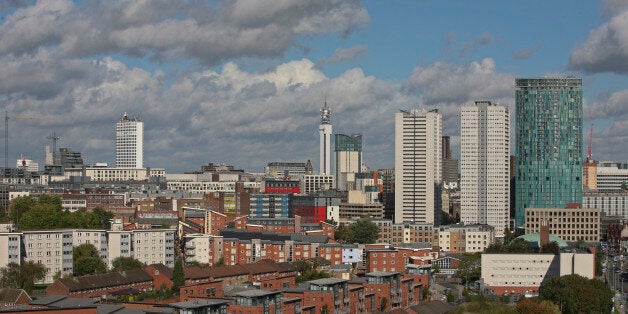 Another report into radicalisation now sits on my desk amongst the many others that make the assumption that Prevent clearly isn't working. I say assumption, because as a practitioner of the Strategy in my 10th year, having worked through three different government interpretations (Labour, Coalition and Conservative) and numerous calls for review, I and many hundreds, if not thousands of practitioners, civil society groups and partners are still here, still believing in our work and that of our partners as key to safeguarding vulnerable individuals at risk of radicalisation.
The recent Home Affairs Select Committee report called for the government's current counter-radicalisation strategy - Prevent - to be renamed to Engage. To us a name change is irrelevant, it doesn't matter what you call it, it is naïve to think those who do not support the current brand will immediately rush to join the fight against terrorism and extremism the minute you change the name. My daughter doesn't like Calpol, even when I try to call it strawberry syrup, when she tastes it she knows it's Calpol and immediately rejects it, even if I add a sweetener. It is no surprise therefore that immediately after the Home Affairs Select Committee report into radicalisation was released the hashtag #EndPrevent started to appear.
Community engagement aimed at vulnerable sections of our communities will always be difficult for sensitive areas such as Prevent in the same way it will always be difficult for other areas such as child sexual exploitation, female genital mutilation, guns and gangs or domestic violence. Engagement was difficult when the strategy was introduced, it was difficult when Lord Carlile undertook his review of Prevent in 2011, it is difficult today and it will still be difficult tomorrow.
Preventing radicalisation or extremism is not an easy task; it requires difficult conversations, strong leadership from all sides of government, communities, partners and wider civil society. When community groups do take a stand they are immediately targeted and accused of selling their communities out and their credibility questioned. Even the Home Affairs Committee report itself makes similar assumptions, alluding that the government only talks to those that agree with them.
Local engagement by coordinators and practitioners is rarely considered as part of Prevent engagement at grass-roots, in fact, it doesn't seem to be included at all. Earlier this year, in partnership with Faith Associates a national faith-based organisation, Birmingham City Council launched a safeguarding toolkit for faith based settings following an extensive consultation with over a 100 faith institutions. During Ramadan 30 Mosques across Birmingham joined together to launch a booklet challenging Daesh narratives and over 50,000 copies were distributed to congregations across the city. KIKIT, a local substance misuse charity, works with 20 Mosques across the city providing support around a range of vulnerabilities including radicalisation, and we have local activists who regularly come out and challenge extremist speakers online and on the streets who do so because they care. This sort of community engagement is replicated around the country.
Is it any surprise in the current climate that three out of the four examples above were targeted as being government stooges or part of a government propaganda machine despite their ideas being their own and the projects being developed in their communities by them? Despite the organisations responding clearly to the false accusations by those opposed to Prevent, they continue to see rumours spread to undermine their genuine efforts to support communities. Unfortunately we live in a time where headlines are more relevant than the story, where commentators are more important than those delivering and where perception is more important than reality.
Popular in the Community