If you and your family felt short-changed by the cool, wet August in the UK and parts of Europe this year, plenty of destinations promise warmth and sunshine for an October half-term getaway.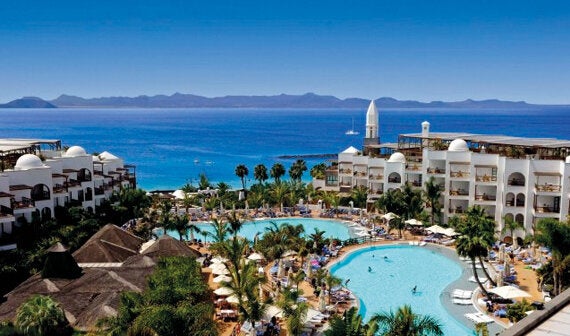 The Princesa Yaiza is one of the top family hotels in the Canary Islands
Lying off the west coast of Africa, the Canary Islands are a well-established year-round favourite with temperatures averaging around 23C in October. You can also expect the warmest sea temperatures of the year (a not-so-nippy 24C) and about seven hours of sunshine a day. Best of all, there's just a 13% chance of rain in the archipelago during October.
The islands have a split personality - beach resorts, high-rise hotels and waterparks at one extreme, wild volcanic scenery, whale watching and ancient forests at the other. On Tenerife, for example, you could easily fill a week combining beach time with a cable-car ride to the summit of 3,718m Mt Teide, a boat trip in search of pilot whales off the coast of Las Américas, a hike in the mysterious laurel forests of the Anaga Massif and a day out at Siam Park - one of Europe's largest waterparks.
Another good bet for warm, sunny weather during October, Cyprus often basks in an extended summer. Daytime temperatures nudge 28C, the sea's an inviting 22-24C and you might well get eight or nine hours of sunshine a day. Nowhere in the Mediterranean has a longer or more reliable summer.
Don't be put off by the coastal development, which can be brash in places. Cyprus still has unspoilt areas, particularly in the far west and the interior. Good day trips include the ancient port of Paphos, celebrated as the mythical birthplace of Aphrodite.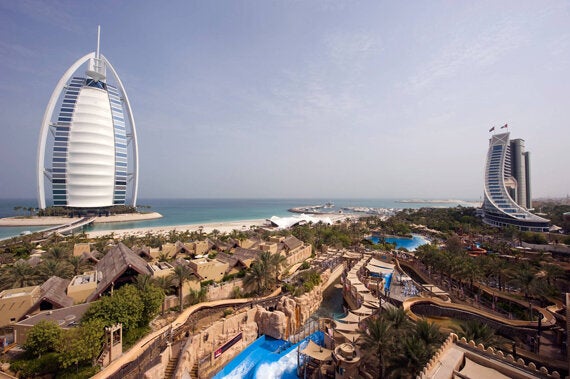 Turning up the heat, Dubai has a desert climate that can be searing during summer. Visit in October, however, and the average temperature settles down to a more manageable 29C. The sea is like a warm bath (30C), while daily sunshine is typically 10 hours.
As well as sandy beaches, extraordinary artificial islands and extravagant resorts, you'll find outlandish waterparks, vast shopping malls and even a ski dome. Try to find time, however, for exploring the atmospheric old quarter of Bastakia and the spice, gold and perfume souks near the Creek where Dubai's ancient trading roots are still in evidence.
Desert safaris are also popular in Dubai, but Oman - which has a similar climate during October - offers a more offbeat and authentic experience. A half-term family adventure might include exploring the dunes and canyons of Wahiba Sands by 4WD, riding camels in the desert and visiting a Bedouin camp. Combine this with some time at the coast, fishing, snorkelling, dolphin watching and visiting traditional dhow-building yards.
Going longhaul is always a gamble for October half-term - particularly if your children only have one week off - but Mauritius is still a tempting proposition. A 12-hour flight from London, the Indian Ocean island is only GMT+4, so jetlag is minimal, and it also enjoys some of its best weather during October. Average daytime temperatures reach 27C, the sea is 24C and you can expect eight hours of sunshine a day. October is also the driest month on Mauritius - and one of the least humid.
If you want nothing more than a comfortable hotel - often with superb childcare facilities, glorious swimming pools and extensive watersports - along with a sandy beach and safe, shallow seas, then Mauritius is hard to beat. It's essentially a resort destination and there's a great range of properties, including all-inclusive options, to choose from.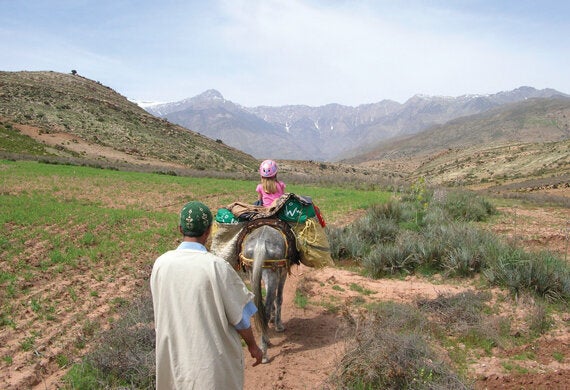 Finally, if you are looking for something a bit more adventurous in October half-term, why not plan a trip to Morocco? Temperatures have started to dip from the scorching summer highs, making this an ideal month for a short, guided hike in the Atlas Mountains.
Mule-supported treks are available for families with children as young as two (simply pop them in the saddle if they start to flag), the walks are easy and there are lazy picnic lunches in the shade. A half-term adventure typically includes a three- or four-day, fully supported trek with nights in mountain guesthouses, combined with a day exploring the bazaars of Marrakech and some chill-out time on the coast at Essaouira where you can ride camels on the beach or go surfing.