This year marks the 300th anniversary of the birth of Capability Brown - the landscape architect renowned for designing over 170 country house estates and gardens during the 18th century. His elegant style of undulating parkland and serpentine lakes can still be seen at dozens of locations, including Blenheim Palace and Stowe.
Capability Brown's legacy lies at the heart of our passion for gardens. Outdoor spaces enrich our lives - whether it's a family garden to engage children with the real world, a water garden to attract wildlife or a 'garden room' in which to escape, relax and entertain.
A well-designed garden with 'wow factor' can also add significant value to your property. According to Peter Rollings, CEO of London estate agents Marsh & Parsons, "A town house in the capital with a good garden greatly adds value to that property - by as much as 20%. In exclusive places such as Notting Hill, strikingly similar properties can have an astounding 40% price discrepancy simply because one boasts an outdoor space."
"Selling a house is all about standing out from the crowd," says Rollings. "Designer gardens add something special that can't be recreated elsewhere."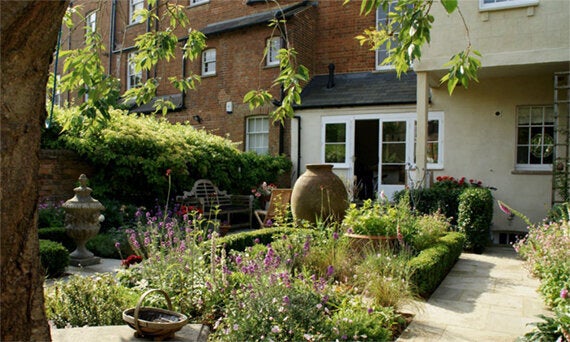 This property sold by Knight Frank in central Oxford featured a tiny walled garden designed by Sarah Naybour to include a stunning parterre.
Garden designer Marcus Barnett has noticed that the demand for good garden design has increased substantially in recent years. "People have become much more aware of gardens and almost everyone now appreciates the difference between a 'nice garden' and a really beautiful one. They also understand that a great garden will increase the value of a property significantly."
From uttering those fateful words "We really must do something about the garden," to stepping outside into that 'dream space', a professional garden designer will work through several stages to ensure that the client's brief and expectations are met. But what 'designer' garden features do house buyers look for?
"Low maintenance and quiet areas seem to be key words, together with architecturally designed water features," suggests Damian Gray from Knight Frank. "Developers building one-off new country homes realise the importance of branding in the gardens as well as fixtures and fittings inside the house."
"The key thing about a garden," says Ed Sugden of Savills, "is that it should compliment the house and the landscape in terms of proportion and style. The balance is beauty against maintenance, and this is where a professional landscape gardener can advise on the best style of garden to suit the property and the lifestyle of its owners."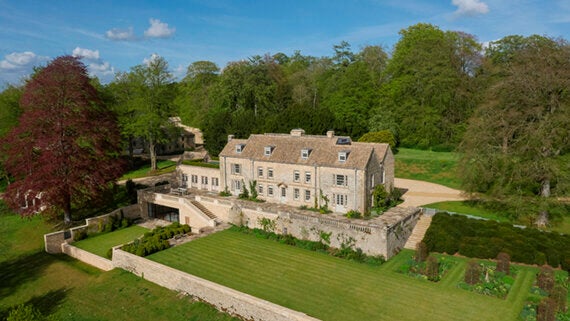 Marketed by Savills, Duntisbourne House in the Gloucestershire Cotswolds was re-landscaped by Tom Stuart-Smith and features a terrace with panoramic views of the Frome Valley, a hornbeam topiary garden, yew-cloud hedge, prairie planting and an organic walled kitchen garden.
"Quite apart from the overall wow factor," says Marcus Barnett, "a good garden design can do a lot to accentuate a house's strengths and disguise its weaker points. First impressions are particularly important in determining the price people are prepared to pay for a house."